Exquisite Exteriors: Mastering EIFS for Artful and Durable Design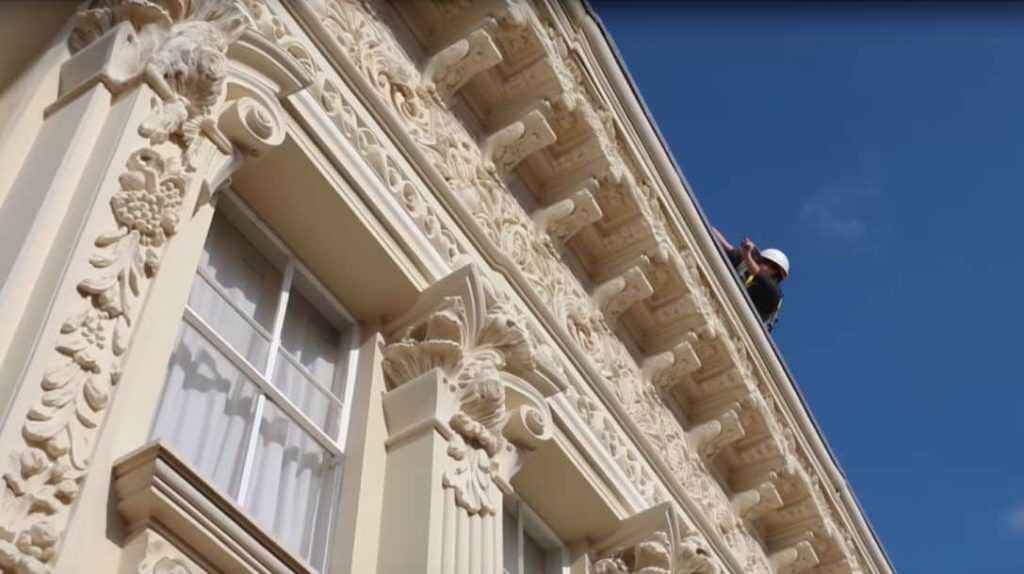 Introduction
The aesthetics of Exterior Insulation and Finish Systems (EIFS) have revolutionized modern architectural design. EIFS offers unparalleled flexibility in creating decorative details on building facades. With specialty coatings and malleable finishes, EIFS enables architects to craft elegantly styled edges, trim, parapets, and cornices.
EIFS is now frequently specified for building renovation and restoration projects. The material can be molded and shaped to match or restore existing ornamental detailing on older structures. EIFS is also ideal for adding new creative flair to dated, worn building exteriors.
Key Takeaways:
EIFS enables limitless design creativity for modern architectural aesthetics
Specialty coatings and finishes allow for highly detailed, decorative edging
EIFS is ideal for replicating or replacing details on aging, damaged buildings
The History of EIFS Detailing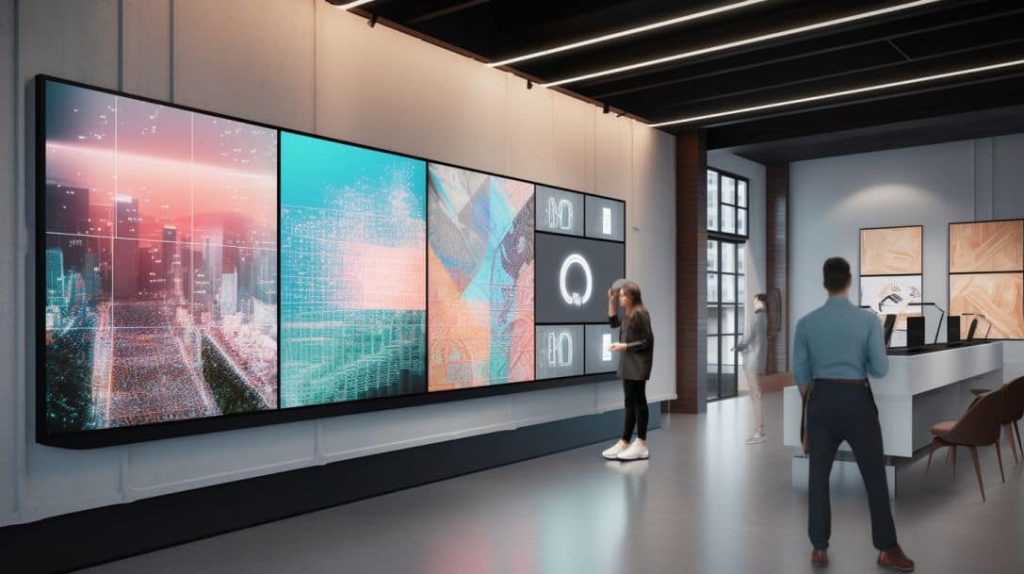 Innovative Xi Systems
In the 1990s, Dryvit Systems pioneered Xi Systems, allowing for rounded edges and decorative trim using flexible EIFS coatings. Xi Systems opened up new creative possibilities for detailing building facades. The malleable coatings enabled architects to craft smooth curves, rounded edges, and ornate decorative elements on exteriors. This revolutionized facade aesthetics.
Facades 3d Interactive Systems
Dryvit also developed Facades 3d Interactive Systems, the industry's first interactive exterior wall design program. Architects could now digitally model and visualize detailed EIFS facades on screen like never before. Facades 3D enabled designing intricate details and previewing the results.
The Industry's First Interactive Exterior Wall Design Program
Facades 3D was revolutionary as the industry's first interactive software for exterior wall design. For the first time, it allowed architects to bring their creative visions to life digitally before installation. Facades 3D marked a transformational shift in design capabilities.
Superior Exterior Insulation Systems
These innovations in Xi Systems and Facades 3D spawned a new generation of superior exterior insulation systems. EIFS coatings could now be precisely molded and shaped into the most intricate, elegant details desired by architects and designers. This ushered in the contemporary age of creatively styled, elegantly detailed facades.
The Benefits of EIFS Detailing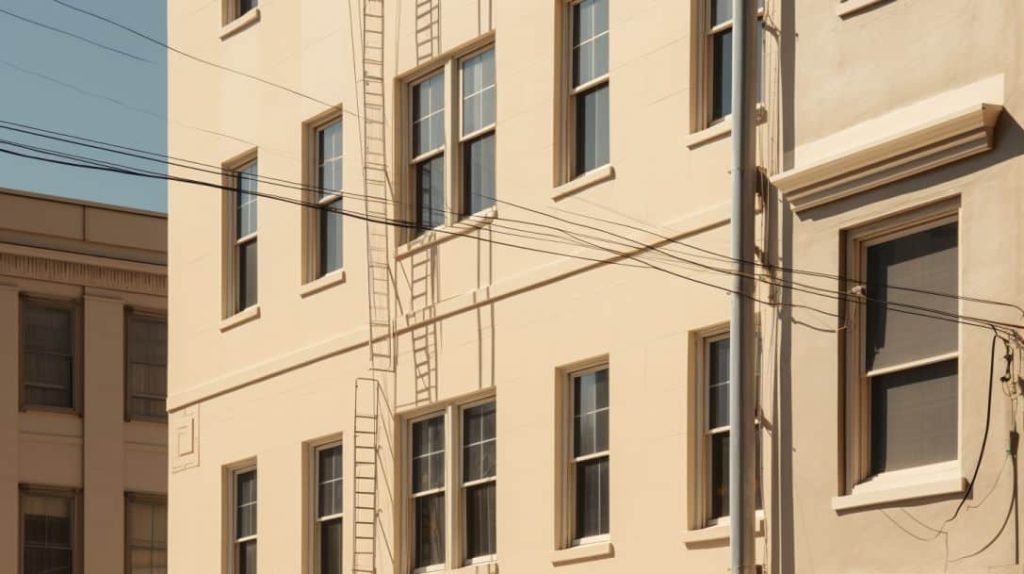 EIFS detailing provides numerous benefits that have made it a staple of modern architectural design. With creative ingenuity and durably simple ingredients, EIFS enables energy efficiency along with aesthetics.
Energy Conservation
One of the greatest benefits of EIFS detailing is energy conservation. The insulation inherent in EIFS systems provides excellent thermal performance. Heat is retained in winter and cooling costs are reduced in summer. Studies by the National Association of Home Builders (NAHB) Research Center show that EIFS-clad homes can use up to 14% less energy than conventional homes. These energy savings make EIFS an eco-friendly choice. Proper detailing to avoid thermal bridging further boosts efficiency. With creative EIFS designs and proper installation, buildings can be transformed into energy-saving masterpieces.
Creative Ingenuity
EIFS detailing unleashes boundless design ingenuity for architects and builders. The malleable coatings lend themselves to crafting the most intricate details imaginable on facades. From ornate entryways to decorative cornices, window surrounds, columns, parapets, and more, EIFS makes elaborate design dreams a buildable reality. Seamlessly integrated insulation allows even the boldest visions to come alive without sacrificing performance. EIFS detailing helps create holistically designed, visually stunning exteriors.
Simple and Durable Ingredients
The simple, durable ingredients of EIFS detailing enhance longevity and reduce maintenance. EIFS starts with an insulation board adhered to the substrate, then reinforced with fiberglass mesh. This is covered in a base coat and finished with a thin, colored acrylic-based finish. The acrylic finish resists fading, cracking, and dirt accumulation. Properly detailed EIFS stands up to weathering year after year. With simple materials and smart detailing, EIFS facades retain their pristine, elegant aesthetics with minimal upkeep required.
Partnering with a Team Built on Respect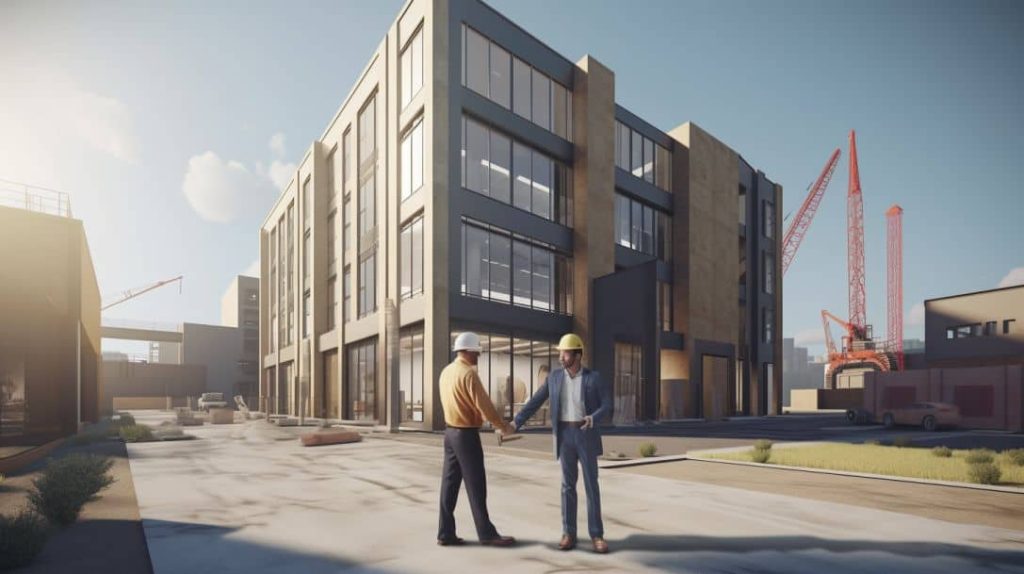 Successfully executing intricate EIFS detailing requires partnering with an experienced team. This team should include knowledgeable EIFS contractors, technical experts, and creative architects all collaborating closely. Mutual understanding and respect between these disciplines are vital.
EIFS contractors contribute installation expertise essential for proper detailing. Technical specialists advise on best practices, inspection standards, and troubleshooting. Architects provide the creative vision and aesthetic sensibilities. With mutual respect, this team can bring even the most elaborate EIFS detailing designs to life flawlessly.
For homeowners and builders in Indiana seeking an EIFS detailing team built on respect, Indiana Wall Systems is an excellent choice. Their EIFS contractors and technicians have decades of combined experience realizing intricate detailing in creative facades. Partnering with Indiana Wall Systems means your next EIFS project will benefit from their specialized expertise.
Key Takeaway:
Successful EIFS detailing requires a partnership between contractors, technical experts, and creative architects.
EIFS Detailing Techniques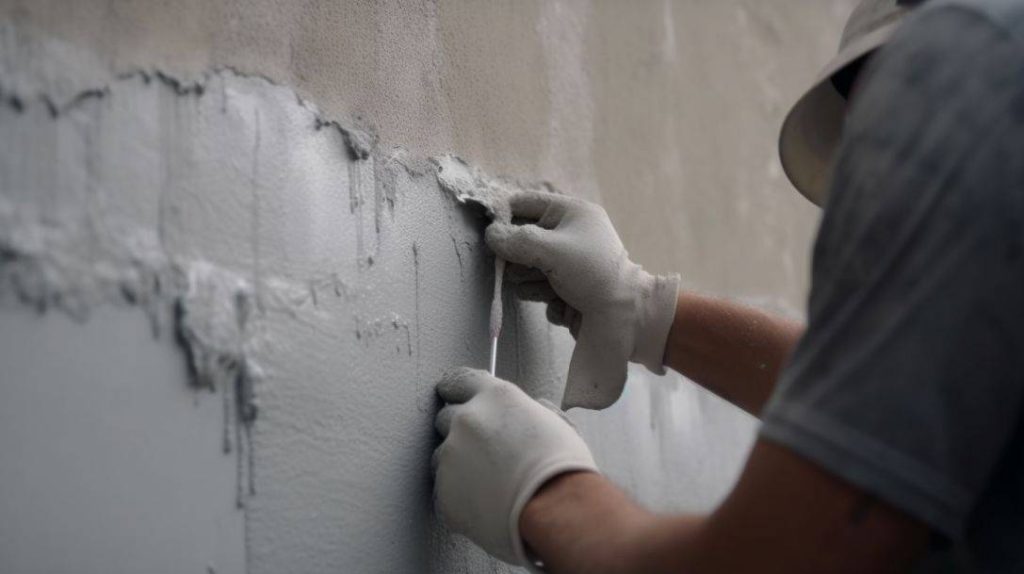 Proper techniques are critical for successful EIFS detailing. This starts with using coatings designed for flexibility and workability. Strict quality control and product standards are also essential.
Highly Flexible and Pliable Coatings
EIFS coatings must be highly flexible and pliable to enable intricate detailing. Products like Dryvit's DPR and Outsulation Xi coatings are ideal. They are easily molded and shaped, facilitating smooth curves, edging, and decorative elements. Flexible coatings are a must for detail-oriented EIFS applications.
Meets or Exceeds EIMA Standards
Reputable EIFS products are formulated to meet or exceed standards set by the EIFS Industry Members Association (EIMA). Compliance ensures proper formulations for durability, water resistance, and aesthetics. EIMA standards provide quality benchmarks for EIFS coatings.
Range of Products Offered by SGTF
Top suppliers like Specialty Glazing and Finishing Techniques (SGTF) offer a full range of EIFS products meeting the highest standards. This includes base coats, primers, reinforcing mesh, insulation board, specialty finishes, sealants, and more. With a comprehensive product suite, stunning EIFS details can be achieved.
Key Takeaway:
Flexible, moldable coatings, quality standards, and comprehensive products enable EIFS detailing success.
Cornice Work for Elegant Facades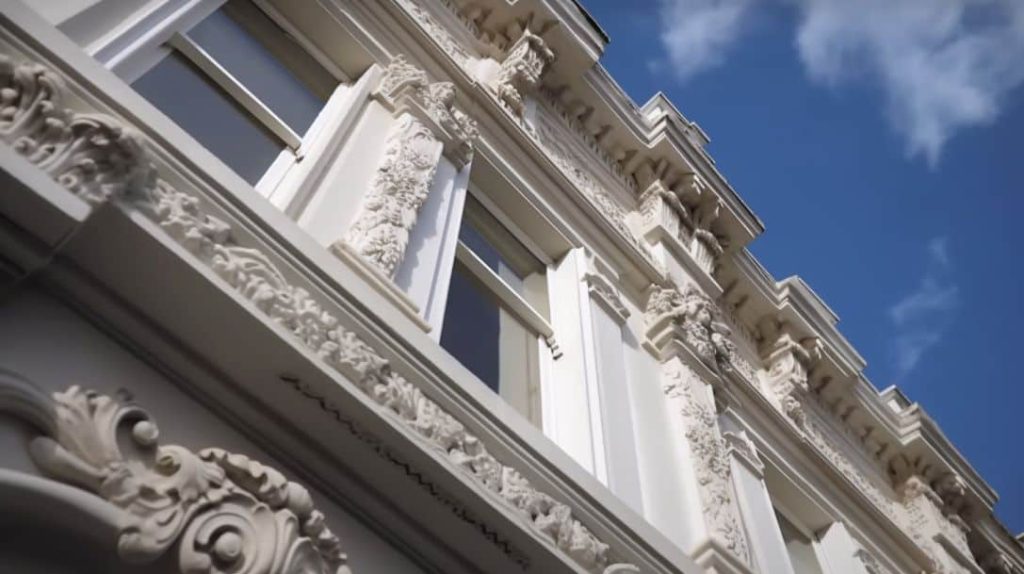 Properly designed and executed cornice work is vital for creating elegant building facades. EIFS enables creativity in cornice detailing on all areas of a structure.
Importance of Proper Cornice Work in Facade Design
Provides visual interest and refinement to facades
Enhances curb appeal and property value
Reflects a welcoming, upscale aesthetic
Complements and unifies architectural styles
Cornices frame and accentuate windows, doors, and other features
Creative Solutions for Corners and Sides
EIFS allows for seamlessly wrapping cornice designs around corners and sides of buildings.
Smooth curves maintain continuity.
Creative flair can be added with layered molding and ornamental bands.
Decorative columns, lighting, railings, and medallions can be incorporated.
Corners and edges are no longer limited to simple returns.
Survey and Repairs for Existing Cornices
For buildings with existing cornices, surveys and restorations are recommended:
Perform thorough assessments of current cornice conditions
Identify areas needing structural repair
Use EIFS to patch, replace, or recreate ornate details
Refurbish facades to their original glory
| Phase | Process |
| --- | --- |
| Survey | Inspect, assess, and document conditions |
| Design | Create plan for restoration and refinements |
| Restore | Repair structural issues and damage |
| Recreate | Use EIFS to reshape, replace, and enhance details |
Key Takeaway
Proper cornice design and restoration with EIFS create refined, elegant facades.
Design Guidelines for Elegant Facades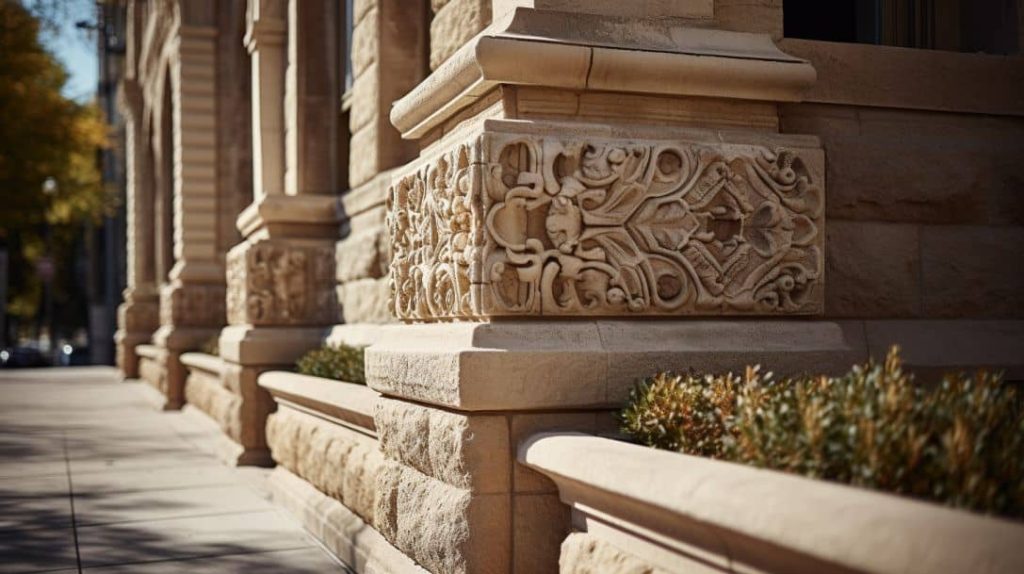 Various architectural guidelines provide recommendations for achieving facade elegance. These advise on material selection, level of detail, corner design, and cornice scaling.
Alpharetta Downtown Design Guidelines
The city of Alpharetta, Georgia's downtown design guidelines offer useful principles for elegance:
Encourage traditional materials like stone, brick, wood, and metal for an upscale look. EIFS replication of these materials is recommended.
Heavier textures and articulated designs add refined visual weight over flat, minimalist facades.
Intricate details should be strategically located to draw the eye while avoiding clutter. Main entryways, cornices, and corners benefit most from special details.
Prioritizing Materials and Level of Detail
General best practices include:
Showcase stone, brick, or wood-replicating EIFS on lower levels within view. Use more affordable standard EIFS finishes on upper levels.
Focus ornate detailing on corner columns, entryways, window surrounds, parapets, and cornices. Avoid over-embellishing large blank walls.
Incorporate decorative exterior lighting, ironwork, tile, and medallions to add elegance without overcomplicating the design.
Corner Design with Heavier-Scaled Cornices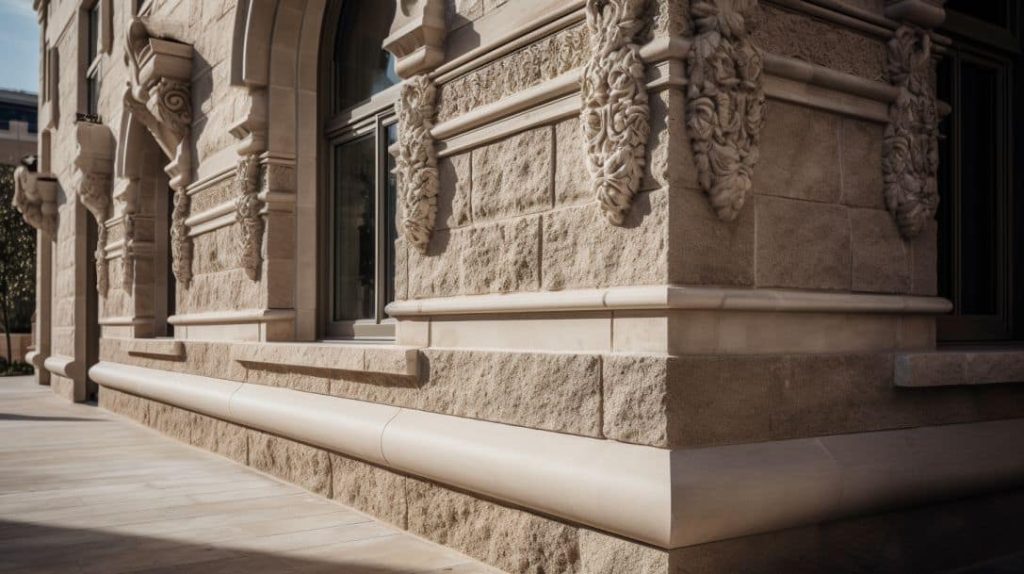 For corner design:
Wrap larger scaled cornice details around side facades for cohesion.
Incorporate decorative columns, sconces, iron railings, and other accents to draw the eye.
Maintain cornice lines across seamless EIFS cladding for clean continuity.
Key Takeaway:
Guidelines emphasize traditional materials, strategic ornate details, and well-scaled corner cornice designs.
The Role of EIFS in Facades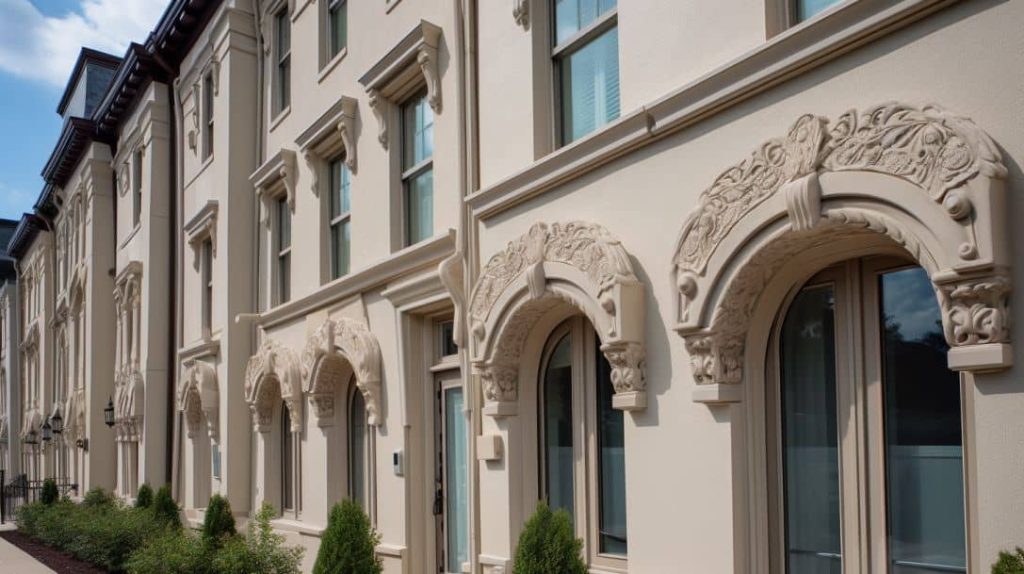 EIFS brings invaluable benefits to facade design through its detailing versatility, durability, and restoration capabilities.
Its Use in Decorative Cornice Work and Trim
EIFS is ideally suited to crafting ornate cornices, trim, columns, and other decorative elements on facades due to its moldability and smooth finishes. Intricate details once achievable only in wood, stone, or masonry are now possible with EIFS in a fraction of the time and cost. Decorative bands, medallions, crowns, dentils, quoins, and more can economically elevate a facade's refinement.
Weathering Properties
The acrylic polymer finish coats used in EIFS offer excellent all-weather performance and longevity. Properly installed and maintained EIFS will retain its like-new appearance for decades despite sun, rain, snow, temperature swings, and more. EIFS adds beauty as well as durability to building exteriors.
Restoring Historic Buildings
EIFS makes an outstanding restoration material for aging historic buildings with damaged or deteriorating decorative details. Ornate cornices, moldings, trim, and other elements prone to rot or deterioration can be flawlessly replicated or replaced with EIFS profiles shaped to exactly match the original designs. Entire historic facades can be refreshed, restored, and protected for the long term. EIFS helps preserve beloved architectural heritage.
Key Takeaway:
EIFS unlocks new possibilities for ornate detailing, durable aesthetics, and historic restoration in facade design.
Case Studies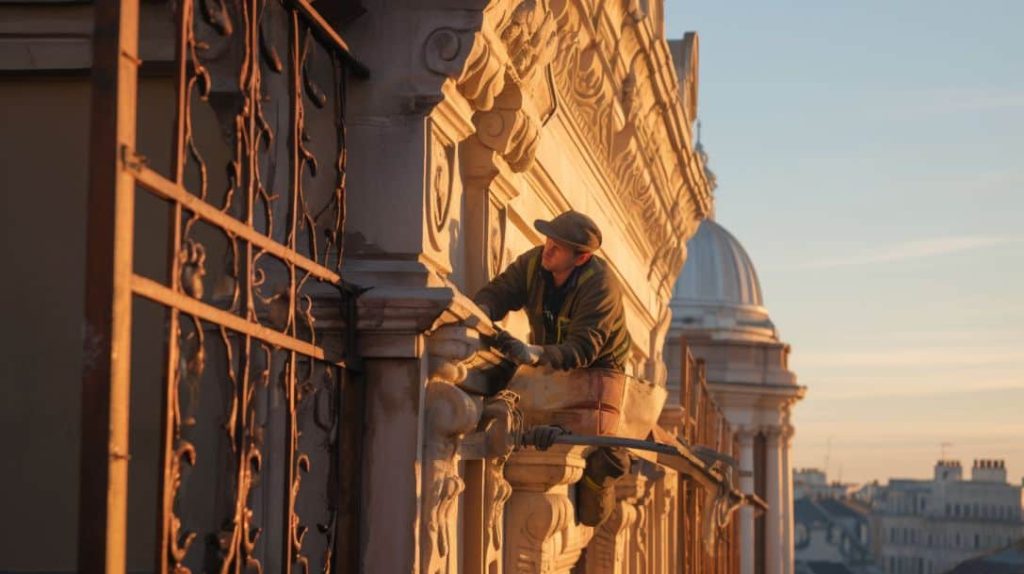 Looking at real-world examples provides valuable insights into successfully using EIFS for facade detailing and restoration.
Project Select: Repairing Parapet, Fascia and Cornice Detailing
This mid-rise apartment building had damage to its decorative parapet caps, fascia banding, and crown molding cornice details:
Cracking, crumbling, and leaks due to aging, weathering, and structural issues
EIFS assessment and surveys identified necessary repairs
Structural reinforcements performed first
EIFS replications crafted to match original designs and dimensions
Restoration Process:
Remove loose surface areas
Repair cracks, spalls, deterioration
Reinforce with subsurface wall ties
Install new substrate if needed
Adhere insulation board
Apply base coats, mesh, primers
Install decorative EIFS trim and cornice molding
Apply textured acrylic finish matching the original color
| Element | EIFS Restoration Solution |
| --- | --- |
| Parapet Caps | Recreated cap profile and coping |
| Fascia Banding | Replaced deteriorated bands |
| Crown Molding | Replication of detailed cornice |
This full-scope restoration repaired damage and replicated original details using EIFS for long-lasting elegance.
How EIFS Works on Facades with Different Materials
EIFS is compatible with many facade materials:
Brick: EIFS trim added between brickwork appears seamless
Stone: EIFS cornices can transition cleanly from stone facades
Wood: EIFS soffits and fascia complement wood siding
Stucco: EIFS and stucco merge for smooth finished appearance
Metal: EIFS profiles accent metal panel systems
With proper detailing and transitions, EIFS integrates beautifully with diverse materials for cohesive facades.
Key Takeaway:
Case studies prove that EIFS effectively restores and complements existing facades.
Conclusion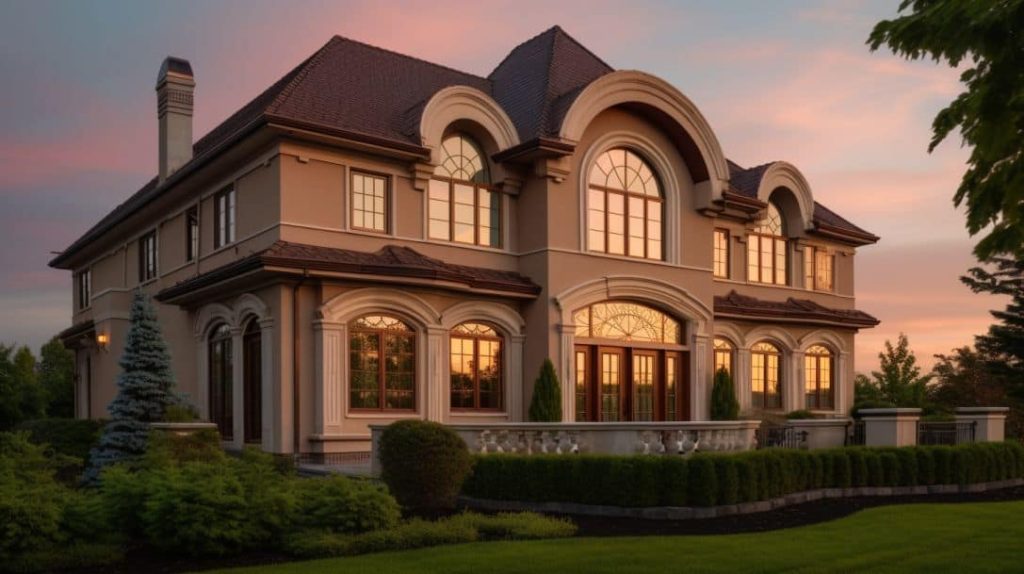 EIFS has proven itself as an invaluable material for realizing unique facade visions. Continued EIFS innovations will further expand detailing possibilities, energy efficiency, and creative freedom.
Summarizing the Future Outlook for EIFS Use
The future looks bright for increasingly widespread EIFS adoption:
New moldable formulas will enable even more intricate detailing.
Advanced seamless corner designs will better hide transitions.
Incorporated solar cells and sensors will increase energy savings.
Creative new textures and bolder colors will be possible.
Enhanced acrylic finishes will further extend longevity.
| Trend | Prediction |
| --- | --- |
| Creative Details | More ornate decorative elements |
| Sustainability | Solar integration, smarter materials |
| Visual Variety | New textures, bolder colors |
| Durability | Stronger acrylic finish coatings |
With continued product advances, EIFS versatility, performance, and aesthetics will reach new heights.
Innovating with EIFS through Indiana Wall Systems
For architects, builders, and property owners interested in innovating with EIFS on their next exterior project, contact the experts at Indiana Wall Systems.
Their skilled team brings decades of combined experience realizing even the most elaborate EIFS detailing and restoration designs. Let them turn your bold visions into reality with beautiful, energy-efficient EIFS facades.
Contact Indiana Wall Systems today to explore the limitless potential of EIFS for your upcoming commercial building, home, multi-family housing, historical restoration, or remodeling project.
FAQs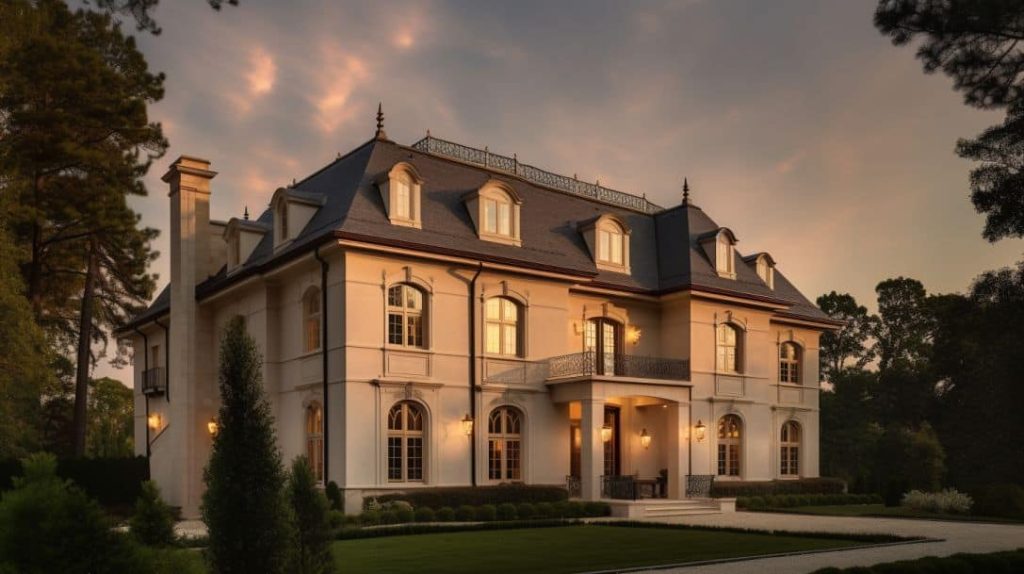 What are the main benefits of EIFS detailing?
EIFS detailing provides immense design flexibility, energy efficiency, durability, and ease of maintenance. The moldable coatings facilitate intricate ornamental designs while seamlessly insulating. EIFS stands up well to weathering and requires minimal upkeep.
How does EIFS compare to traditional facade materials?
EIFS provides comparable aesthetics to stone, wood, and masonry at a fraction of the cost and install time. It offers better insulation than brick, superior durability to wood, and replicates ornate stonework affordably. EIFS combines the best attributes of traditional materials into one.
What structural considerations are important for EIFS cornices?
Proper structural support and reinforcement are crucial behind EIFS cornices and ornamentation. Wall ties, substrate, insulation board, lath, and mesh must be robust enough to support decorative elements long-term. Proper slope and flashing are also critical.
How can I restore or replace damaged existing cornice details?
Damaged existing cornices and details can be flawlessly restored or replaced with shaped EIFS profiles. After structural repairs, EIFS coatings are molded and tooled to exactly match the original ornamental designs. EIFS replications protect heritage designs.
Why choose Indiana Wall Systems for my project?
With decades of combined expertise, Indiana Wall Systems' contractors excel at realizing even the most complex EIFS detailing and restoration designs. Their experienced team will actualize your vision professionally from concept through completion.