Speedway Indiana - EIFS Contractor
The Premier EIFS Contractor Serving Speedway, Indiana
Why Choose Indiana Wall Systems for Your EIFS Needs in Speedway?
Indiana Wall Systems stands out as the leading EIFS repair, installation, and construction contractor in Speedway, Indiana. With a team of highly skilled professionals and a commitment to customer satisfaction, they consistently outperform their competitors. Discover the reasons why Indiana Wall Systems is the go-to choice for EIFS services in Speedway.
Expertise and Experience
Highly Skilled Professionals Indiana Wall Systems boasts a team of experienced and certified EIFS professionals who are dedicated to delivering top-notch workmanship. Their extensive training and hands-on experience ensure that your EIFS project will be handled with the utmost care and expertise.
Proven Track Record With a long history of successful projects in Speedway and the surrounding areas, Indiana Wall Systems has built a solid reputation for quality work and exceptional customer service. Their portfolio of satisfied clients speaks volumes about their commitment to excellence.
Complete EIFS Services Speedway

Repair and Maintenance Indiana Wall Systems specializes in EIFS repair and maintenance, helping to extend the life of your system and maintain its efficiency. Their skilled team is capable of addressing a wide range of issues, from cracks and water damage to routine maintenance.
Installation and Construction As experts in EIFS installation and construction, Indiana Wall Systems can handle projects of all sizes, from small residential applications to large commercial buildings. Their attention to detail and adherence to industry best practices ensure a high-quality result that stands the test of time.
Speedway Customer Satisfaction
Personalized Solutions Indiana Wall Systems takes the time to understand each client's unique needs and preferences, tailoring their approach to provide personalized solutions. This focus on customization sets them apart from their competitors and ensures a seamless, satisfying experience for their clients.
Exceptional Support The team at Indiana Wall Systems is committed to providing outstanding support throughout every phase of your EIFS project. From the initial consultation to the final walkthrough, their experts are always available to address any concerns and ensure your complete satisfaction.
Choose Indiana Wall Systems for the Best EIFS Services in Speedway

Indiana Wall Systems stands out as the premier EIFS contractor in Speedway, Indiana, thanks to their skilled professionals, comprehensive services, and unwavering commitment to customer satisfaction. Choose Indiana Wall Systems for all your EIFS repair, installation, and construction needs, and experience the difference for yourself.
Commitment to Quality and Safety in Speedway

Use of High-Quality Materials Indiana Wall Systems understands the importance of using high-quality materials for all EIFS projects. They source the best products in the industry, ensuring durability, energy efficiency, and long-lasting beauty for your property.
Strict Adherence to Safety Standards Safety is a top priority for Indiana Wall Systems. Their team adheres to strict safety standards and guidelines, ensuring that all EIFS projects are completed with the highest level of care and professionalism.
Eco-Friendly Solutions for Speedway, Indiana

Energy-Efficient EIFS Systems Indiana Wall Systems recognizes the importance of energy efficiency and sustainability. They specialize in installing EIFS systems that provide superior insulation, reducing energy consumption and lowering your utility bills.
Environmentally Conscious Practices The team at Indiana Wall Systems is dedicated to minimizing their environmental impact. They use eco-friendly materials and practices whenever possible, and they constantly strive to improve their processes to reduce waste and emissions.
Competitive Speedway Pricing and Financing Options
Fair and Transparent Pricing Indiana Wall Systems is committed to providing competitive pricing for their EIFS services without compromising on quality. We offer transparent quotes with no hidden fees, ensuring you get the best value for your investment.
Flexible Financing Solutions To make EIFS projects more accessible, Indiana Wall Systems offers a variety of financing options to suit different budgets and financial situations. Our team will work with you to find a solution that meets your needs and helps you achieve your property improvement goals.
Trust Indiana Wall Systems for Unparalleled EIFS Services in Speedway

Indiana Wall Systems' expertise, comprehensive services, commitment to customer satisfaction, and dedication to quality and safety make them the premier choice for EIFS services in Speedway, Indiana. With eco-friendly solutions, competitive pricing, and flexible financing options, they truly stand out from the competition. Choose Indiana Wall Systems for all your EIFS repair, installation, and construction needs, and experience their exceptional service for yourself.
How can I get a quote for EIFS services from Indiana Wall Systems?
To obtain a quote for your Speedway EIFS project, contact Indiana Wall Systems directly via contact form or by phone. Our team will be happy to discuss your needs and provide a detailed estimate.
Welcome to Speedway, Indiana: A Guide to the Community
Speedway, Indiana, is a vibrant and dynamic town located in the Indianapolis metropolitan area. Known for its rich history in motorsports, Speedway is home to the world-famous Indianapolis Motor Speedway, making it a top destination for racing enthusiasts. However, there's more to this town than just fast cars. In this comprehensive guide, we'll explore Speedway's unique attractions, top-rated schools, thriving business scene, and exceptional quality of life. So, buckle up and get ready to discover all that Speedway, Indiana, has to offer.
Indianapolis Motor Speedway and Racing Heritage
No guide to Speedway would be complete without mentioning the town's most famous attraction: the Indianapolis Motor Speedway (IMS). Home to the prestigious Indy 500 and the Brickyard 400, IMS is the largest sports venue in the world, boasting a seating capacity of over 257,000. The speedway attracts thousands of visitors each year, not only for its thrilling races but also for its rich history and the IMS Museum, which showcases the legendary cars, drivers, and stories that have shaped the world of racing.
In addition to the IMS, Speedway is also home to the Dallara IndyCar Factory, where racing fans can get an up-close look at the engineering and technology that goes into creating the world's fastest cars.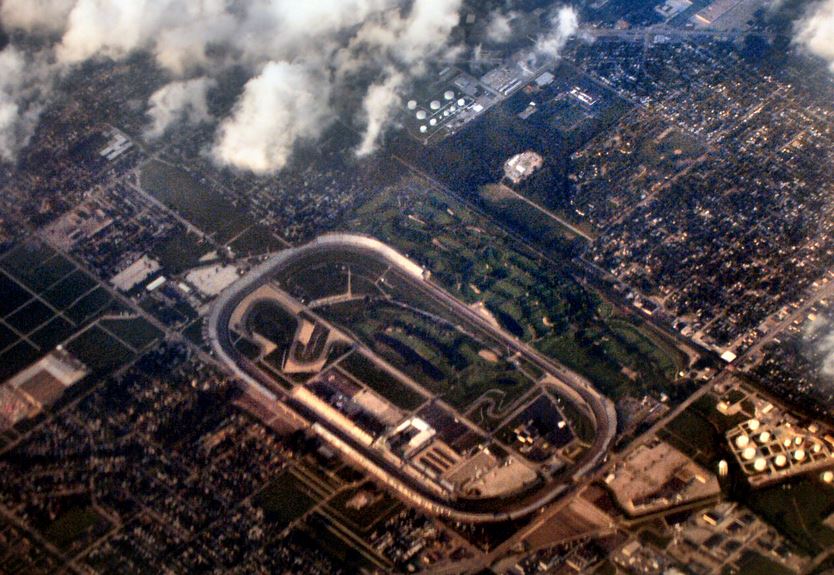 A Brief History of Speedway Indiana
Founded in 1912 by a group of Indianapolis businessmen, Speedway was designed as a model industrial city and a showcase for the burgeoning automobile industry. The town's name pays homage to the iconic Indianapolis Motor Speedway, which was built just a few years earlier in 1909. Over the years, Speedway has evolved into a thriving suburban community, while maintaining its strong ties to its racing heritage and industrial roots.
Education in Speedway
Speedway takes great pride in its educational institutions, providing students with a strong foundation for lifelong learning and success. The Speedway Schools Corporation, an independent public school district, serves over 1,600 students in four schools: Speedway Junior High School, Allison Elementary School, Newby Elementary School, and Fisher Elementary School.
The district is known for its exceptional academic performance, highly qualified teachers, and strong emphasis on STEM education. Speedway High School, in particular, has earned statewide recognition for its outstanding academic programs, including a highly-regarded International Baccalaureate (IB) Diploma Programme, which prepares students for success in college and beyond.
Recreation and Leisure in Speedway
There's no shortage of recreational opportunities in Speedway, with numerous parks, green spaces, and sports facilities available for residents to enjoy. The town's Parks and Recreation Department maintains several parks, including Meadowood Park, Leonard Park, and the Indy Cycloplex, which offer a range of amenities, such as playgrounds, sports fields, picnic areas, and biking trails.
For those who prefer indoor activities, the Speedway Community Center provides a variety of recreational programs and events for residents of all ages, including fitness classes, sports leagues, and arts and crafts workshops.
Shopping and Dining in Speedway
Speedway boasts a diverse array of shopping and dining options to suit every taste and budget. Main Street, the town's primary commercial corridor, is home to a mix of locally-owned boutiques, specialty shops, and national retailers, making it a convenient destination for all your shopping needs.
When it comes to dining, Speedway offers a variety of restaurants and eateries, ranging from casual fast-food joints to fine dining establishments. Some popular spots include Dawson's on Main, a cozy eatery offering American comfort food with a twist, and Barbecue and Bourbon, a local favorite for its mouthwatering smoked meats and extensive bourbon selection.
Events and Festivals in Speedway
Throughout the year, Speedway hosts a variety of events and festivals that bring the community together and showcase the town's unique spirit. Some of the most anticipated annual events include:
Speedway Spectacular: This annual summer celebration features a parade, live music, food vendors, and a fireworks display, providing fun for the whole family.
Lights at the Brickyard: During the holiday season, the Indianapolis Motor Speedway transforms into a winter wonderland, with over 3 million twinkling lights illuminating the track for a spectacular drive-through experience.
Rockin' on Main: This annual street festival showcases live music, local artisans, and delicious food, drawing visitors from across the region to enjoy a day of fun and entertainment.
Cars & Coffee: Held monthly from April through October, Cars & Coffee is a popular gathering for car enthusiasts, who come together to showcase their vehicles, share stories, and enjoy camaraderie over coffee and pastries.
Business and Employment in Speedway
Speedway's strategic location within the Indianapolis metropolitan area, combined with its strong industrial heritage, has led to a thriving local economy. The town is home to a diverse mix of businesses, ranging from small, locally-owned shops to large manufacturing facilities. Some of the town's major employers include the Indianapolis Motor Speedway, Allison Transmission, and Praxair Surface Technologies, offering a wide range of job opportunities for residents.
In addition to its strong business base, Speedway is also committed to supporting economic growth and development. The Speedway Redevelopment Commission works to attract new businesses, create jobs, and revitalize the town's commercial and industrial areas, ensuring a prosperous future for the community.
Speedway, Indiana, offers a unique blend of small-town charm, exciting attractions, and exceptional quality of life for its residents. From its world-famous racing heritage to its top-rated schools and diverse recreational opportunities, Speedway truly has something for everyone. We hope this comprehensive guide has provided you with a glimpse of all that this remarkable town has to offer and has inspired you to explore Speedway further.
Transportation and Accessibility in Speedway
Speedway's convenient location within the Indianapolis metropolitan area makes it easily accessible by various modes of transportation. The town is just a short drive from downtown Indianapolis, with easy access to major highways, such as I-465 and I-74, making commuting and traveling a breeze for residents.
For those who prefer public transportation, the town is served by IndyGo, Indianapolis' public transit system, which provides convenient bus service throughout the region. Additionally, the Indianapolis International Airport, located just a few miles southwest of Speedway, offers domestic and international flights, making it easy for residents to travel further afield.
Real Estate and Housing in Speedway
Speedway offers a diverse range of housing options to suit the needs and budgets of its residents. From charming bungalows and historic homes to modern apartments and condominiums, there's something for everyone in this welcoming community. The town's tree-lined streets, well-maintained properties, and strong sense of community make Speedway an attractive place to call home.
Whether you're a first-time homebuyer or looking to downsize, Speedway's real estate market offers a variety of options at competitive prices. The town's affordability, combined with its excellent schools, quality amenities, and convenient location, make it an appealing choice for families, young professionals, and retirees alike.
Community Involvement and Volunteerism in Speedway
Speedway is a town that takes pride in its strong sense of community, and residents are encouraged to get involved and make a difference. There are numerous local organizations and initiatives that offer opportunities for volunteering and community service, such as the Speedway Lions Club, the Speedway Chamber of Commerce, and the Speedway Trails Association.
These organizations, along with countless others, work tirelessly to improve the quality of life in Speedway, support local businesses, and preserve the town's unique character. By participating in these community efforts, residents can help shape the future of Speedway and make it an even better place to live, work, and play.
With its rich history, exciting attractions, top-rated schools, diverse housing options, and strong sense of community, Speedway, Indiana, truly stands out as an exceptional place to call home. We hope this comprehensive guide has provided you with valuable insights into life in Speedway and inspired you to discover all that this remarkable town has to offer. Whether you're a racing enthusiast, a nature lover, or a family seeking a welcoming and vibrant community, Speedway is sure to exceed your expectations.
Healthcare and Wellness in Speedway
Access to quality healthcare is an important consideration for residents in any community, and Speedway is no exception. The town's proximity to the Indianapolis metropolitan area ensures that residents have convenient access to a variety of healthcare providers, including primary care physicians, specialists, and hospitals. Some notable medical facilities in the region include IU Health University Hospital, St. Vincent Indianapolis Hospital, and Eskenazi Health.
For those who prioritize wellness and healthy living, Speedway offers numerous fitness centers, yoga studios, and wellness-focused businesses to help residents maintain a balanced lifestyle. The town's parks and trails also provide ample opportunities for outdoor exercise and recreational activities, such as walking, jogging, and cycling.
Arts and Culture in Speedway
While Speedway may be best known for its motorsports heritage, the town also offers a thriving arts and culture scene for residents to enjoy. Local galleries, such as Speedway Centre for the Arts, showcase the work of talented local artists and offer classes and workshops for those interested in developing their own artistic skills.
The town also hosts a variety of cultural events throughout the year, such as art walks, live music performances, and theater productions, providing residents with opportunities to engage with and appreciate the diverse creative talents within the community.
Sustainability and Environmental Initiatives in Speedway
Speedway is committed to promoting sustainable practices and protecting the environment for future generations. The town's Parks and Recreation Department oversees several initiatives aimed at preserving green spaces, such as the Speedway Trails Association, which works to develop and maintain the town's network of walking and biking trails.
Additionally, Speedway's Green Initiative focuses on promoting energy efficiency and conservation, reducing waste, and encouraging the use of renewable resources. Through these efforts, Speedway aims to foster a more sustainable and environmentally-conscious community for its residents.
Conclusion
Speedway, Indiana, is a remarkable town that offers residents a unique blend of racing heritage, top-notch educational opportunities, and a strong sense of community. With its diverse array of attractions, housing options, and amenities, Speedway provides an exceptional quality of life for people from all walks of life. We hope that this comprehensive guide has given you a taste of what makes Speedway so special and has inspired you to explore this vibrant town for yourself.