Mooresville Indiana - EIFS Contractor
The Premier EIFS Contractor Serving Mooresville, Indiana
Choosing Indiana Wall Systems for Your EIFS Needs in Mooresville
Indiana Wall Systems stands out as the leading EIFS repair, installation, and construction contractor in Mooresville, Indiana. With a team of highly skilled professionals and a commitment to customer satisfaction, they consistently outperform their competitors. Discover the reasons why Indiana Wall Systems is the go-to choice for EIFS services in Mooresville.
Expertise and Experience
Highly Skilled Professionals Indiana Wall Systems boasts a team of experienced and certified EIFS professionals who are dedicated to delivering top-notch workmanship. Their extensive training and hands-on experience ensure that your EIFS project will be handled with the utmost care and expertise.
Proven Track Record With a long history of successful projects in Mooresville and the surrounding areas, Indiana Wall Systems has built a solid reputation for quality work and exceptional customer service. Their portfolio of satisfied clients speaks volumes about their commitment to excellence.
Complete EIFS Services Mooresville

Repair and Maintenance Indiana Wall Systems specializes in EIFS repair and maintenance, helping to extend the life of your system and maintain its efficiency. Their skilled team is capable of addressing a wide range of issues, from cracks and water damage to routine maintenance.
Installation and Construction As experts in EIFS installation and construction, Indiana Wall Systems can handle projects of all sizes, from small residential applications to large commercial buildings in Mooresville. Their attention to detail and adherence to industry best practices ensure a high-quality result that stands the test of time.
Mooresville Customer Satisfaction
Personalized Solutions Indiana Wall Systems takes the time to understand each client's unique needs and preferences, tailoring their approach to provide personalized solutions. This focus on customization sets them apart from their competitors and ensures a seamless, satisfying experience for their clients.
Exceptional Support The team at Indiana Wall Systems is committed to providing outstanding support throughout every phase of your EIFS project. From the initial consultation to the final walkthrough, their experts are always available to address any concerns and ensure your complete satisfaction.
Choose Indiana Wall Systems for the Best EIFS Services in Mooresville

Indiana Wall Systems stands out as the premier EIFS contractor in Mooresville, Indiana, thanks to their skilled professionals, comprehensive services, and unwavering commitment to customer satisfaction. Choose Indiana Wall Systems for all your EIFS repair, installation, and construction needs, and experience the difference for yourself.
Commitment to Quality and Safety in Mooresville

Use of High-Quality Materials Indiana Wall Systems understands the importance of using high-quality materials for all EIFS projects. They source the best products in the industry, ensuring durability, energy efficiency, and long-lasting beauty for your property.
Strict Adherence to Safety Standards Safety is a top priority for Indiana Wall Systems. Their team adheres to strict safety standards and guidelines, ensuring that all EIFS projects are completed with the highest level of care and professionalism.
Eco-Friendly Solutions for Mooresville, Indiana

Energy-Efficient EIFS Systems Indiana Wall Systems recognizes the importance of energy efficiency and sustainability. They specialize in installing EIFS systems that provide superior insulation, reducing energy consumption and lowering your utility bills.
Environmentally Conscious Practices The team at Indiana Wall Systems is dedicated to minimizing their environmental impact. They use eco-friendly materials and practices whenever possible, and they constantly strive to improve their processes to reduce waste and emissions.
Competitive Mooresville Pricing and Financing Options
Fair and Transparent Pricing Indiana Wall Systems is committed to providing competitive pricing for their EIFS services without compromising on quality. We offer transparent quotes with no hidden fees, ensuring you get the best value for your investment.
Flexible Financing Solutions To make EIFS projects more accessible, Indiana Wall Systems offers a variety of financing options to suit different budgets and financial situations. Our team will work with you to find a solution that meets your needs and helps you achieve your property improvement goals.
Trust Indiana Wall Systems for Unparalleled EIFS Services in Mooresville

Indiana Wall Systems' expertise, comprehensive services, commitment to customer satisfaction, and dedication to quality and safety make them the premier choice for EIFS services in Mooresville, Indiana. With eco-friendly solutions, competitive pricing, and flexible financing options, they truly stand out from the competition. Choose Indiana Wall Systems for all your EIFS repair, installation, and construction needs, and experience their exceptional service for yourself.
How can I get a quote for EIFS services from Indiana Wall Systems?
To obtain a quote for your Mooresville EIFS project, contact Indiana Wall Systems directly via contact form or by phone. Our team will be happy to discuss your needs and provide a detailed estimate.
Explore the Charm of Mooresville, Indiana
Mooresville, Indiana, is a charming town located in the heart of Morgan County, offering a perfect blend of small-town charm and big-city amenities. With a rich history, bustling local scene, and close proximity to Indianapolis, Mooresville has plenty to offer both residents and visitors. In this guide, we'll explore everything that makes Mooresville a unique and vibrant community.
Education in Mooresville
Mooresville is served by the Mooresville Consolidated School Corporation, which operates several well-regarded schools in the area. The district is committed to providing a high-quality education to all students, fostering academic excellence and personal growth.
Mooresville Schools
Neil A. Armstrong Elementary School
Northwood Elementary School
Newby Memorial Elementary School
Paul Hadley Middle School
Mooresville High School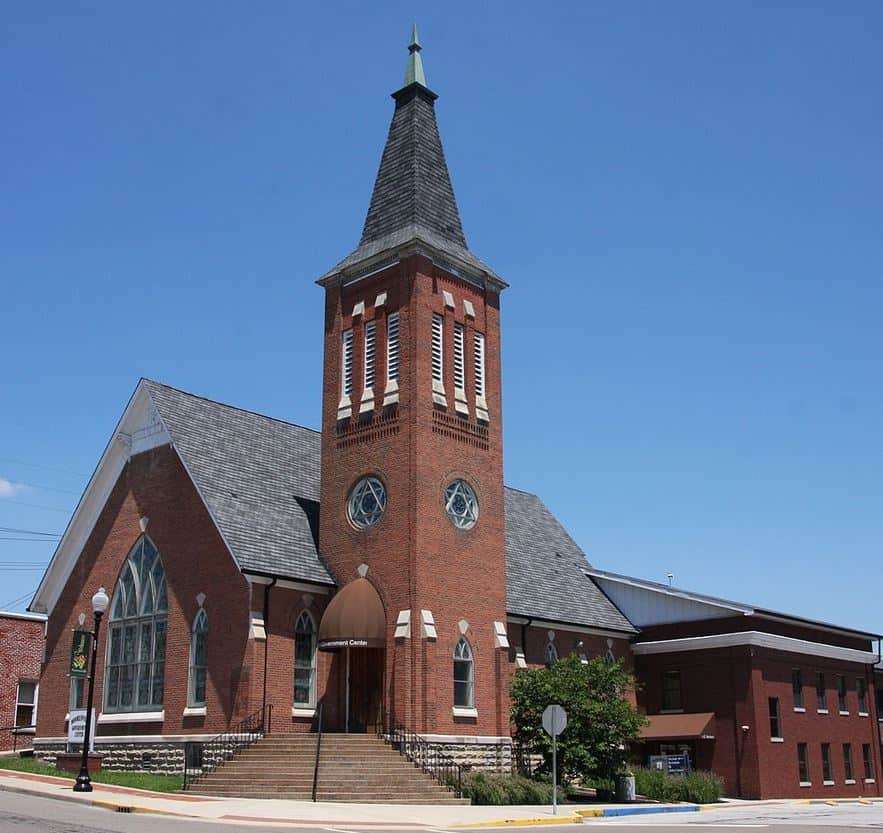 A Brief History of Mooresville, Indiana
Founded in 1824 by Samuel Moore, Mooresville is often called the "Home of the Indiana State Flag" as it was designed by local resident Paul Hadley. Over the years, the town has grown and evolved, while still retaining its historic charm and tight-knit community feel.
Local Attractions and Landmarks
Mooresville's Historic Downtown
Mooresville's historic downtown district features beautifully preserved architecture, locally-owned shops, and restaurants. Strolling down the quaint streets, you'll discover a mix of unique boutiques, antique stores, and charming eateries that make this area a must-visit destination.
The Mooresville Public Library
The Mooresville Public Library is more than just a place for books – it's a hub of community activity, hosting various events, workshops, and classes throughout the year. With a vast collection of resources and a dedicated staff, the library serves as an invaluable resource for the community.
Mooresville Pioneer Park
Pioneer Park is the town's largest park, offering a wide array of recreational amenities, including playgrounds, sports fields, a swimming pool, and walking trails. The park is also home to the Mooresville Family Aquatic Center, a popular summer destination for families looking to cool off and enjoy some fun in the sun.
Events and Festivals
Mooresville's Old Settlers Festival
Held annually in August, the Old Settlers Festival celebrates the town's rich history with a weekend of family-friendly fun. Featuring live music, food vendors, carnival rides, and games, this event is a beloved tradition that brings the community together.
The Morgan County Fall Foliage Festival
Each October, Mooresville hosts the Morgan County Fall Foliage Festival, celebrating the beauty of the season with a variety of activities and events. The festival includes a parade, arts and crafts vendors, live entertainment, and plenty of fall-themed fun for all ages.
Outdoor Activities and Recreation
Mooresville's parks and green spaces offer a wealth of outdoor activities for residents and visitors alike. Whether you're looking to stay active or simply enjoy the beauty of nature, there's something for everyone in this charming town.
Bicentennial Park
Bicentennial Park is a picturesque green space in the heart of Mooresville, featuring walking paths, picnic areas, and a gazebo. This tranquil park is an ideal spot for relaxation, family gatherings, or simply enjoying a leisurely stroll.
Robe-Ann Park and Aquatic Center
Robe-Ann Park is a popular recreational destination, offering a variety of amenities such as sports fields, playgrounds, picnic areas, and the Aquatic Center. The Aquatic Center features an outdoor pool, splash pad, and water slides, providing a fun and refreshing way to beat the summer heat.
Fishing and Boating on the White River
The nearby White River offers numerous opportunities for outdoor enthusiasts to enjoy fishing and boating. With several access points in and around Mooresville, it's easy to spend a day on the water, taking in the natural beauty of the surrounding area.
Dining and Nightlife
Mooresville boasts a diverse and vibrant dining scene, with a variety of restaurants and cafes offering everything from classic American fare to international cuisine. Whether you're in the mood for a casual bite or a more upscale dining experience, there's something to satisfy every palate in Mooresville.
Gray Brothers Cafeteria
A local favorite, Gray Brothers Cafeteria offers home-style cooking in a welcoming atmosphere. With a daily rotating menu featuring a variety of comfort foods, this family-owned eatery is a must-visit for those seeking a taste of authentic Midwestern cuisine.
Squealers Barbecue Grill
For mouthwatering barbecue and all the fixings, look no further than Squealers Barbecue Grill. This popular joint serves up slow-smoked meats and classic Southern sides, making it the perfect spot for a hearty and satisfying meal.
Zydeco's Cajun
Bringing a taste of the bayou to Mooresville, Zydeco's Cajun offers an array of authentic Cajun and Creole dishes. With a lively atmosphere and live music on weekends, this restaurant is an excellent choice for a fun night out.
Housing and Real Estate in Mooresville, Indiana
Mooresville's real estate market offers a variety of options for those looking to buy or rent a home in the area. From charming historic homes to modern subdivisions, there's something to suit every taste and budget.
Neighborhoods in Mooresville
Mooresville is home to a variety of neighborhoods, each with its own unique character and charm. Some popular neighborhoods include:
Rooker Run
Grandview
Karrington Estates
Highlands at Stoneridge
Real Estate Market
The real estate market in Mooresville is diverse, with a mix of single-family homes, townhouses, and apartments available for purchase or rent. The town's close proximity to Indianapolis and its strong sense of community make it an attractive option for those looking to settle down in a friendly, small-town atmosphere.
Cost of Living
Mooresville's cost of living is relatively affordable compared to larger cities in the region. With a lower-than-average cost of housing, utilities, and groceries, living in Mooresville allows residents to enjoy a high quality of life without breaking the bank.
Healthcare Facilities in Mooresville, Indiana
Mooresville is served by a number of healthcare facilities, ensuring that residents have access to high-quality medical care when needed. Some of the local healthcare facilities include:
Franciscan Health Mooresville
IU Health Morgan Hospital
St. Francis Medical Group
These hospitals and medical centers offer a range of services, from routine check-ups to emergency care. In addition, numerous doctors' offices, urgent care centers, and specialty clinics are available throughout the community, providing residents with comprehensive healthcare options close to home.
Community Organizations and Volunteer Opportunities
Mooresville is home to a number of community organizations and volunteer opportunities, allowing residents to get involved and give back to their community. Some popular local organizations include:
Mooresville Chamber of Commerce
Mooresville Lions Club
Mooresville Rotary Club
Morgan County Humane Society
These organizations and many others work to support the community, promote local businesses, and provide assistance to those in need. By volunteering with these groups, residents can make a positive impact in Mooresville and help foster a strong sense of community spirit.
FAQs about Mooresville, Indiana
Q: How far is Mooresville from Indianapolis?
A: Mooresville is located approximately 18 miles southwest of Indianapolis, making it an easy commute for those who work or study in the city.
Q: What is Mooresville's population?
A: As of the 2020 Census, Mooresville has a population of around 9,700 residents.
Q: What are the main industries in Mooresville?
A: The main industries in Mooresville include healthcare, education, retail, and manufacturing. The town's strong local economy and proximity to Indianapolis make it an attractive destination for businesses and job-seekers alike.
Mooresville Indiana Conclusion
Mooresville, Indiana, is a welcoming and thriving community that offers residents an exceptional quality of life. Its rich history, diverse array of local attractions, and strong sense of community pride make it a fantastic place to call home. Whether you're looking to start a family, pursue a career, or simply enjoy a friendly, small-town atmosphere, Mooresville has something for everyone. Come and experience this charming town for yourself, and you'll quickly understand why so many people are proud to call Mooresville, Indiana, their home.