Plainfield Indiana - EIFS Contractor
The Premier EIFS Contractor Serving Plainfield, Indiana
Why Choose Indiana Wall Systems for Your EIFS Needs in Plainfield?
Indiana Wall Systems stands out as the leading EIFS repair, installation, and construction contractor in Plainfield, Indiana. With a team of highly skilled professionals and a commitment to customer satisfaction, they consistently outperform their competitors. Discover the reasons why Indiana Wall Systems is the go-to choice for EIFS services in Zionsville.
Expertise and Experience
Highly Skilled Professionals Indiana Wall Systems boasts a team of experienced and certified EIFS professionals who are dedicated to delivering top-notch workmanship. Their extensive training and hands-on experience ensure that your EIFS project will be handled with the utmost care and expertise.
Proven Track Record With a long history of successful projects in Plainfield and the surrounding areas, Indiana Wall Systems has built a solid reputation for quality work and exceptional customer service. Their portfolio of satisfied clients speaks volumes about their commitment to excellence.
Complete EIFS Services Plainfield

Repair and Maintenance Indiana Wall Systems specializes in EIFS repair and maintenance, helping to extend the life of your system and maintain its efficiency. Their skilled team is capable of addressing a wide range of issues, from cracks and water damage to routine maintenance.
Installation and Construction As experts in EIFS installation and construction, Indiana Wall Systems can handle projects of all sizes, from small residential applications to large commercial buildings in Plainfield. Their attention to detail and adherence to industry best practices ensure a high-quality result that stands the test of time.
Plainfield Customer Satisfaction
Personalized Solutions Indiana Wall Systems takes the time to understand each client's unique needs and preferences, tailoring their approach to provide personalized solutions. This focus on customization sets them apart from their competitors and ensures a seamless, satisfying experience for their clients.
Exceptional Support The team at Indiana Wall Systems is committed to providing Plainfield, Indiana with outstanding support throughout every phase of your EIFS project. From the initial consultation to the final walkthrough, their experts are always available to address any concerns and ensure your complete satisfaction.
Choose Indiana Wall Systems for the Best EIFS Services in Plainfield

Indiana Wall Systems stands out as the premier EIFS contractor in Plainfield, Indiana, thanks to their skilled professionals, comprehensive services, and unwavering commitment to customer satisfaction. Choose Indiana Wall Systems for all your EIFS repair, installation, and construction needs, and experience the difference for yourself.
Commitment to Quality and Safety in Plainfield

Use of High-Quality Materials Indiana Wall Systems understands the importance of using high-quality materials for all EIFS projects. They source the best products in the industry, ensuring durability, energy efficiency, and long-lasting beauty for your property.
Strict Adherence to Safety Standards Safety is a top priority for Indiana Wall Systems. Their team adheres to strict safety standards and guidelines, ensuring that all EIFS projects are completed with the highest level of care and professionalism.
Eco-Friendly Solutions for Plainfield, Indiana

Energy-Efficient EIFS Systems Indiana Wall Systems recognizes the importance of energy efficiency and sustainability. They specialize in installing EIFS systems that provide superior insulation, reducing energy consumption and lowering your utility bills.
Environmentally Conscious Practices The team at Indiana Wall Systems is dedicated to minimizing their environmental impact. They use eco-friendly materials and practices whenever possible, and they constantly strive to improve their processes to reduce waste and emissions.
Competitive Plainfield Pricing and Financing Options
Fair and Transparent Pricing Indiana Wall Systems is committed to providing competitive pricing for their EIFS services without compromising on quality. We offer transparent quotes with no hidden fees, ensuring you get the best value for your investment.
Flexible Financing Solutions To make EIFS projects more accessible, Indiana Wall Systems offers a variety of financing options to suit different budgets and financial situations. Our team will work with you to find a solution that meets your needs and helps you achieve your property improvement goals.
Trust Indiana Wall Systems for Unparalleled EIFS Services in Plainfield

Indiana Wall Systems' expertise, comprehensive services, commitment to customer satisfaction, and dedication to quality and safety make them the premier choice for EIFS services in Plainfield, Indiana. With eco-friendly solutions, competitive pricing, and flexible financing options, they truly stand out from the competition. Choose Indiana Wall Systems for all your EIFS repair, installation, and construction needs, and experience their exceptional service for yourself.
How can I get a quote for EIFS services from Indiana Wall Systems?
To obtain a quote for your Plainfield EIFS project, contact Indiana Wall Systems directly via contact form or by phone. Our team will be happy to discuss your needs and provide a detailed estimate.
Plainfield, Indiana: The Vibrant Heart of Central Indiana
Located in the central region of Indiana, Plainfield is a thriving, family-friendly community that boasts a rich history and a vibrant local culture. With a population of over 35,000, Plainfield offers a perfect mix of small-town charm and big-city amenities, making it an ideal destination for families, businesses, and individuals seeking a high-quality lifestyle. In this comprehensive guide, we'll delve into all the aspects that make Plainfield, Indiana, a truly remarkable place to live, work, and play.
Education in Plainfield
Plainfield takes pride in its commitment to quality education, with public and private schools that cater to the diverse needs of the community. The town's schools consistently receive high marks for their academic achievements, extracurricular offerings, and commitment to student success.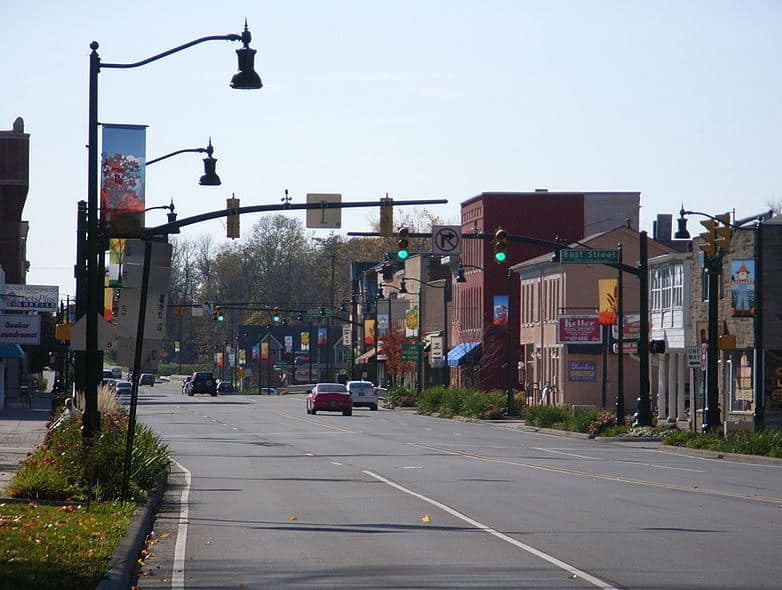 A Glimpse into Plainfield's History
Plainfield's origins can be traced back to the early 19th century when Quaker settlers first established the town. Over the years, Plainfield has grown and evolved, transforming from a quiet agricultural community into a bustling suburban gem. Today, Plainfield is renowned for its excellent schools, safe neighborhoods, and thriving local economy.
Local Landmarks and Attractions
Hummel Park: A crown jewel of Plainfield, Hummel Park spans over 200 acres and offers a wide range of recreational activities, including hiking trails, picnic areas, playgrounds, and sports fields.
Splash Island Family Waterpark: This popular water park is a summertime favorite for families, featuring exciting water slides, a lazy river, and a play area for younger kids.
The Shops at Perry Crossing: This open-air shopping center is home to a variety of stores, restaurants, and entertainment options, making it a go-to destination for shopping and dining.
Plainfield Recreation and Aquatic Center: This state-of-the-art facility offers an array of fitness and wellness programs, as well as an indoor pool and a climbing wall.
Chateau Thomas Winery: Wine enthusiasts will appreciate this local winery, which offers tastings, tours, and a charming gift shop.
Annual Events and Festivals
Plainfield Farmers Market
Held from June through September, the Plainfield Farmers Market is a vibrant gathering place for the community. The market features a wide variety of fresh produce, artisan goods, and delicious treats from local farmers and vendors.
Plainfield Tri Kappa Gingerbread Christmas
This annual holiday event, hosted by the Plainfield Tri Kappa philanthropic organization, showcases beautifully crafted gingerbread houses, along with a craft show and a visit from Santa Claus.
Quaker Day Festival
The Quaker Day Festival is a beloved Plainfield tradition, celebrating the town's rich Quaker heritage. Held in September, this family-friendly event features a parade, live entertainment, food vendors, and fun activities for kids.
Plainfield Chamber of Commerce Wine Walk
Each summer, the Plainfield Chamber of Commerce hosts a Wine Walk, where participants can stroll through downtown Plainfield, sampling wines from local wineries and enjoying live music.
Outdoor Activities in Plainfield, Indiana
Plainfield's beautiful parks and green spaces offer numerous outdoor activities for residents and visitors alike. Whether you're a nature enthusiast or a fitness buff, there's no shortage of opportunities to explore.
Plainfield Parks and Trails
Plainfield boasts a network of well-maintained parks and trails, perfect for hiking, biking, and wildlife spotting. Among these are the Vandalia Trail, a scenic path that stretches through the town, and Friendship Gardens Park, a serene green space perfect for picnics and leisurely strolls.
Golfing at Prestwick Country Club and Oak Tree Golf Course
Golf enthusiasts can enjoy a round or two at one of Plainfield's well-maintained golf courses. Prestwick Country Club, a private golf course, offers a challenging layout and picturesque views, while Oak Tree Golf Course, a public facility, features a more relaxed atmosphere suitable for players of all skill levels.
Arts and Culture in Plainfield, Indiana
Plainfield's thriving arts scene offers a range of cultural experiences for residents and visitors to enjoy. From live performances to art classes and exhibitions, there's always something happening in the local arts community.
Plainfield-Guilford Township Public Library
The Plainfield-Guilford Township Public Library hosts various art exhibits, workshops, and classes for artists of all ages and skill levels. By connecting local artists and art enthusiasts, the library plays a vital role in enriching the town's cultural landscape.
Community Theater
Plainfield is home to several community theater groups, providing opportunities for local talent to shine and offering quality entertainment for audiences of all ages. Whether you're interested in musicals, plays, or children's performances, there's always something happening on the local stage.
Dining and Nightlife in Plainfield, Indiana
Plainfield's dining scene offers a diverse array of options for every palate, from casual family-friendly eateries to upscale restaurants. The town's nightlife also has something for everyone, with a variety of bars, pubs, and live music venues providing entertainment well into the night.
Local Favorites
Some popular dining spots in Plainfield include Stone Creek Dining Company, a contemporary American restaurant known for its delicious cuisine and upscale atmosphere, and The Coachman, a family-owned establishment offering hearty comfort food in a cozy setting.
Nightlife and Entertainment
For a night out on the town, look no further than Brew Link Brewing Company, a local brewery and pub featuring craft beers and live music. If you're in the mood for something more low-key, Oasis Diner offers a nostalgic atmosphere and a menu of classic diner favorites, perfect for late-night bites.
Whether you're a long-time resident or a first-time visitor, Plainfield, Indiana, has plenty to offer in terms of outdoor activities, arts and culture, dining, and nightlife. Come and experience this charming community for yourself – you're sure to find something to love.
Plainfield's Sports and Recreation Scene
For those who enjoy staying active, Plainfield offers a wide array of sports and recreational activities catering to all interests and age groups. From youth sports leagues to adult fitness classes, there's always a way to get moving and stay fit in Plainfield.
Plainfield Parks and Recreation Department
The Plainfield Parks and Recreation Department oversees the town's various parks, sports facilities, and recreational programs. With a mission to provide opportunities for personal growth, social interaction, and community involvement, the department offers a range of programs for all ages, including youth sports leagues, fitness classes, and senior activities.
Plainfield Youth Sports Leagues
Young athletes in Plainfield can participate in a variety of organized sports leagues, including soccer, basketball, baseball, and softball. These leagues not only provide a fun and competitive atmosphere but also foster teamwork, sportsmanship, and personal growth.
Plainfield Community School Corporation
The Plainfield Community School Corporation serves the majority of the town's students, with four elementary schools, one middle school, and one high school. Known for their strong academic programs and dedicated staff, these schools provide a solid educational foundation for the community's youth.
Private Schools and Preschools
In addition to its public schools, Plainfield is home to several private schools and preschools, offering alternative educational options for families in the area. These institutions cater to a range of ages, from infants and toddlers to elementary and middle school students.
Healthcare in Plainfield, Indiana
Plainfield is well-equipped to meet the healthcare needs of its residents, with quality medical facilities and a range of healthcare providers available in the area. The town's commitment to health and wellness is evident in its state-of-the-art medical centers and community health initiatives.
Hendricks Regional Health
Hendricks Regional Health is a leading healthcare provider in the region, offering a wide range of medical services, including primary care, emergency services, and specialty care. With its modern facilities and dedicated staff, Hendricks Regional Health is committed to providing high-quality care to the Plainfield community.
Plainfield Health and Wellness Initiatives
In addition to its medical facilities, Plainfield supports various health and wellness initiatives designed to promote a healthy lifestyle among its residents. These initiatives include community fitness programs, health fairs, and wellness workshops.
Transportation in Plainfield, Indiana
Plainfield's convenient location and well-developed transportation network make it easy for residents and visitors to get around. Whether you're commuting to work, exploring the town's attractions, or traveling to nearby cities, there are plenty of options to suit your needs.
Roadways and Highways
Plainfield is strategically situated near several major roadways, including Interstate 70, U.S. Route 40, and State Road 267. These roads provide easy access to nearby cities, such as Indianapolis, just a short drive away.
Public Transportation
While Plainfield does not have its own public transportation system, residents can take advantage of the nearby IndyGo bus service, which connects Plainfield to the greater Indianapolis area.
Biking and Walking
For those who prefer a more active mode of transportation, Plainfield's extensive network of sidewalks and bike lanes makes it easy to get around on foot or by bike. The town's commitment to pedestrian and cyclist safety is evident in its well-maintained infrastructure and ongoing improvement projects.
Business and Economy in Plainfield, Indiana
Plainfield's diverse economy and pro-business environment make it an attractive destination for businesses of all sizes. With its robust workforce, thriving local industries, and strategic location, Plainfield is well-positioned for continued economic growth and success.
Key Industries
Plainfield's economy is supported by a variety of industries, including healthcare, education, retail, and manufacturing. The town's strong local economy and proximity to Indianapolis create a favorable environment for businesses looking to establish or expand their operations in the region.
Workforce and Employment Opportunities
Plainfield's well-educated and skilled workforce is a major asset for local businesses. With access to top-notch schools, colleges, and universities, residents have ample opportunities to develop the skills and expertise needed to excel in their chosen fields.
Economic Development Initiatives
Plainfield is committed to fostering a thriving business environment and supporting economic growth. The town's economic development initiatives focus on attracting new businesses, supporting existing businesses, and promoting a high quality of life for residents.
Frequently Asked Questions about Plainfield, Indiana
Q: What is the population of Plainfield, Indiana?
A: As of the 2020 census, the population of Plainfield is approximately 35,000 people.
Q: What is the cost of living in Plainfield, Indiana?
A: The cost of living in Plainfield, Indiana, is slightly lower than the national average, making it an attractive option for families and individuals seeking an affordable lifestyle. Housing costs, in particular, are reasonable, with various options available for both home buyers and renters.
Q: What is the climate like in Plainfield, Indiana?
A: Plainfield experiences a four-season climate, with hot summers, cold winters, and mild spring and autumn months. Average summer temperatures hover around the low 80s (Fahrenheit), while winter temperatures average in the mid-30s. Snowfall is common during the winter months, providing opportunities for winter sports and activities.
Q: What are the top industries and job opportunities in Plainfield, Indiana?
A: Plainfield's economy is diverse, with top industries including healthcare, education, retail, and manufacturing. Major employers in the area include Hendricks Regional Health, Plainfield Community School Corporation, and various retail establishments. The town's proximity to Indianapolis also provides additional job opportunities in various sectors.
Q: What educational opportunities are available in Plainfield, Indiana?
A: Plainfield Community School Corporation is known for its high-quality education, boasting a range of well-regarded elementary, middle, and high schools. The town is also home to several private schools and daycare facilities. For higher education, residents have easy access to nearby colleges and universities, including Indiana University-Purdue University Indianapolis (IUPUI), Ivy Tech Community College, and Butler University.
Conclusion
Plainfield, Indiana, is a thriving and vibrant community that offers an exceptional quality of life for its residents. From its rich history and beautiful outdoor spaces to its top-notch schools and healthcare facilities, Plainfield has something for everyone. Discover all that this charming town has to offer, and you're sure to be captivated by its unique blend of small-town charm and big-city amenities. Plainfield, Indiana, truly offers the best of both worlds – a small-town atmosphere with big-city amenities. Its rich history, vibrant local culture, and strong community spirit make it a welcoming place to call home. Whether you're raising a family, starting a business, or simply seeking a high-quality lifestyle, Plainfield has it all. Come and experience this charming community for yourself, and you'll quickly understand why so many people are proud to call Plainfield, Indiana, their home.