Balancing Modern Efficiency with Timeless Elegance: How EIFS Enhances and Protects Historic Structures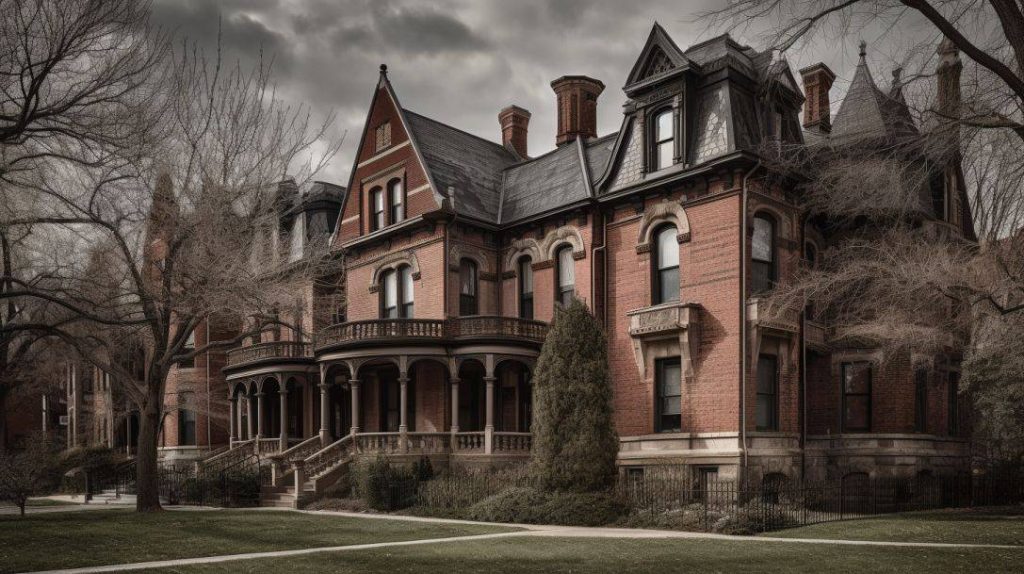 With centuries of history behind them, heritage buildings form an integral part of a community's cultural identity and tell the unique stories of generations past. However, many of these architectural gems face an uncertain future. EIFS (Exterior Insulation and Finish Systems) offers an innovative solution to preserve historic structures while integrating them seamlessly with present-day functionality and aesthetics.
In this guide, we explore the evolving role of EIFS in advancing historic preservation and adaptive reuse. Discover how leading manufacturers like Sto are meeting the complex challenges of retrofitting heritage buildings through specialized products, experience, and technical expertise. Gain insight into the key benefits and successful case studies that showcase EIFS as a transformative solution for heritage architecture.
From revolutionizing energy efficiency to unlocking creative design options while respecting a building's heritage—EIFS empowers owners to preserve the past while advancing into the future. When performed by qualified professionals like Indiana Wall Systems, integrating EIFS can extend the lifespan of aging buildings and preserve their legacy for generations to come.
Cultural Significance
Our historic buildings form the backbone of local culture and represent our shared heritage. Preserving these structures maintains community character and allows future generations to learn about the past firsthand. Some key cultural benefits of heritage building preservation include:
Maintaining architectural legacy – Historic designs reflect the spirit of their time and demonstrate evolving construction methods. Preserving these diverse building styles celebrates our architectural achievements.
Telling unique stories – Old buildings give insight into how past generations lived, worked, and shaped society. Their distinct stories connect us to our roots.
Inspiring arts and culture – Heritage sites attract artists, spur creative expression and foster a vibrant cultural scene. Their beauty and nostalgia kindle the imagination.
Strengthening community pride – Citizens feel more connected to hometowns rich in heritage. Preserving that history promotes cultural continuity and community cohesion.
Economic Benefits
Breathing new life into old buildings makes good business sense. Adaptive reuse generates economic dividends through increased property values, tourism revenues and more. Key financial gains include:
Increased property values – Updated historic buildings typically sell for 10-25% more than comparable new construction. Owners earn higher rents and developers fetch premium prices.
Construction savings – Renovating existing structures is usually 40-60% cheaper than building ground-up since the foundation and core structure are intact.
Tax incentives – Many jurisdictions offer tax breaks to owners who sensitively restore heritage buildings using green materials like

EIFS from Sto

.
Heritage tourism – Old buildings transformed into hotels, museums and attractions entice tourists. Preservation creates jobs in hospitality and drives tourism spending.
Sustainable Benefits
Giving buildings a new lease through adaptive reuse is much better for the planet than demolishing and starting fresh. Key sustainability gains include:
Conserving resources – Reusing existing materials, structures and land reduces waste and avoids resource-intensive new construction.
Limiting sprawl – Updating old buildings curbs urban spread into natural areas. Compact development lowers infrastructure costs.
Enhancing energy efficiency – Insulation, triple glazing,

EIFS finishes

and other green upgrades slash energy use in retrofits.
Reducing landfill waste – Deconstruction salvages reusable building components instead of demolishing them. Adaptive reuse also gives materials new life.
Protecting heritage – Sensitive restoration maintains historic character while improving function. It's the ultimate form of recycling.
Challenges of Retrofitting Heritage Buildings with EIFS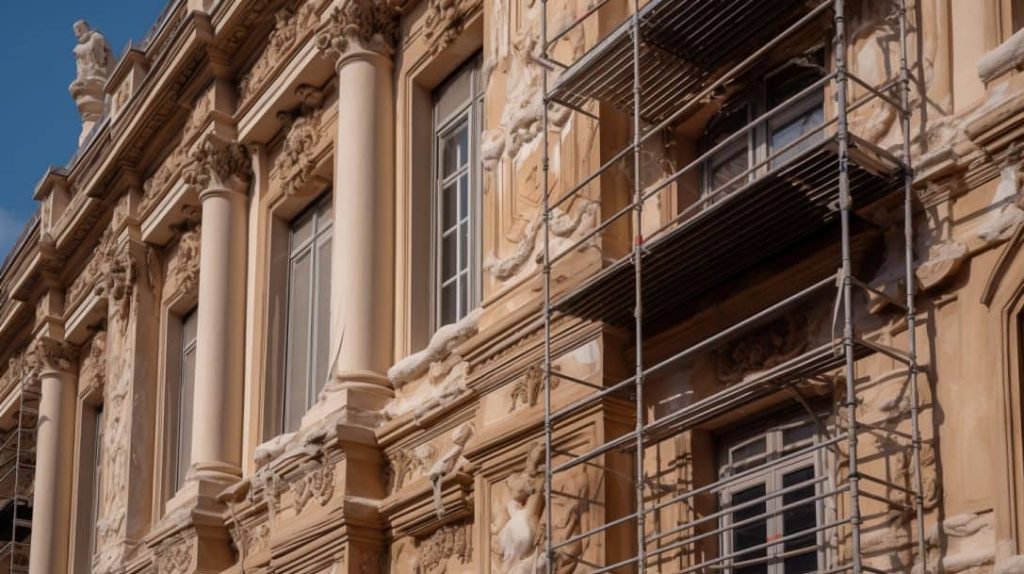 Updating heritage buildings while respecting their original character poses complex design and construction challenges. Key difficulties involve balancing preservation with functionality, finding suitable materials and addressing structural issues. With careful planning and the right partners, these obstacles can be overcome to integrate modern amenities without sacrificing historic charm.
Balancing Preservation with Modern Updates
A major challenge lies in retaining a building's heritage features while integrating modern design. Key factors include:
Maintaining architectural integrity – Alterations should not destroy period details that define the building's style and character.
Design cohesion – Contemporary additions should complement, not clash with, original structures. Sympathetic integration is crucial.
Balancing patron needs – Updates should improve comfort, functionality and energy efficiency without undermining heritage value.
Respecting context – Changes must adhere to conservation standards and fit neighborhood character.
Finding Suitable Materials
Choosing materials that meet modern standards while working harmoniously with existing buildings can be difficult. Considerations include:
Performance – New materials like

EIFS

must meet current building codes and improve energy efficiency.
Durability – Materials should withstand heavy use and match the lifespan of original components.
Appearance – Visual compatibility with existing finishes is important. EIFS offers extensive design flexibility.
Sourcing – The availability of historically accurate materials that meet code requirements can be limited.
Addressing Structural Issues
Many old buildings require structural reinforcement to support additional loads. This involves:
Assessing degradation – Damage from weathering, rot and critters often necessitates rehabilitation.
Accounting for modern use – Old structures may require updating to handle heavier live loads.
Retrofitting foundations and facades – Breathable EIFS cladding can restore damaged envelopes.
Seismic and wind bracing – In earthquake zones or hurricane alleys, significant strengthening may be needed.
The Evolving Role of EIFS in Historic Preservation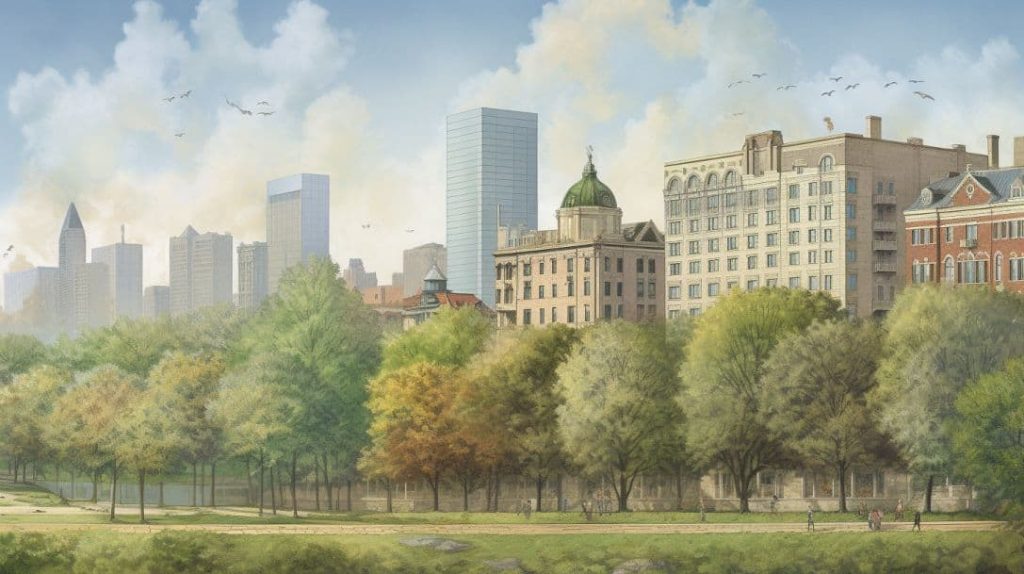 Traditionally, preservationists have been wary of cladding historic buildings with modern materials like EIFS. However, perceptions are shifting as manufacturers work closely with heritage consultants to develop sympathetic solutions. EIFS systems have evolved to meet the specialized needs of heritage buildings – balancing improved performance with visual authenticity.
EIFS now play an increasingly important role in historic preservation by:
Providing a breathable weather-resistant barrier that protects aging facades from further structural damage.
Offering unmatched design flexibility – acrylic finishes and textures mimic heritage materials from brick to wood and stone.
Improving thermal efficiency dramatically to reduce energy costs, making heritage sites more viable.
Allowing non-invasive installation that preserves structural integrity.
Streamlining maintenance with durable finishes that retain their as-new look for decades.
With greater design choice, breathability, strength and lightweight versatility, today's EIFS systems empower adaptive reuse of heritage buildings. Leading manufacturers like Sto work with preservationists to restore historic character respectfully while improving function.
Innovative Solutions for Integrating EIFS with Heritage Architecture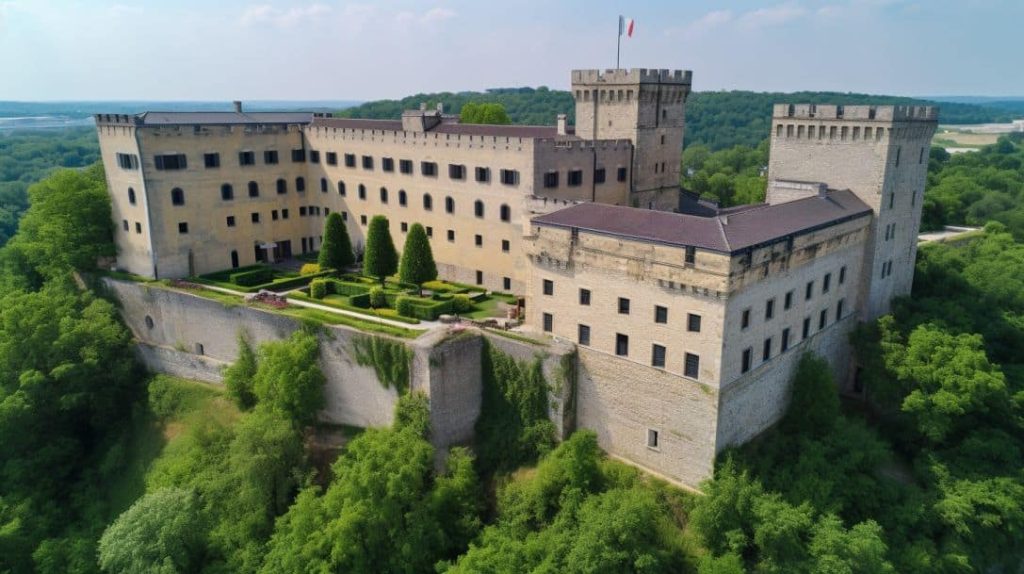 EIFS manufacturers now offer comprehensive systems and services that make it possible to upgrade heritage buildings to modern standards while retaining – or even restoring – their historic charm.
Sto's Complete Approach to Restoration
As a leading producer of EIFS for over 50 years, Sto takes a holistic approach to heritage restoration that encompasses:
Diagnostics – Sto partners with restoration specialists to thoroughly assess existing structures and develop custom solutions.
Materials – Sto produces EIFS components designed specifically for heritage buildings including

vapor-permeable finishes

, structural adhesives and reinforced base coats engineered for durability.
Design expertise – Sto's on-staff LotuSustain facade architects help owners and designers realize their vision while meeting technical requirements.
Compatible systems – Sto EIFS integrates seamlessly with other facade materials for the ideal restoration solution.
Proven performance – With thousands of heritage projects completed over decades, Sto EIFS reliably delivers results.
Ongoing support – Sto provides training, maintenance planning and continuous technical assistance for the building's lifespan.
Endless Aesthetic Choices with EIFS
EIFS accents can transform heritage buildings aesthetically while boosting performance. The acrylic-based finishes offer unmatched flexibility to restore period charm or develop a refreshed contemporary look.
Matching historical finishes – From brick to stone, wood clapboard and more – EIFS can recreate heritage materials with stunning realism.
Enhancing ornamentation – Damaged or missing architectural details like quoins, cornices and filigree can be reproduced.
Complementary accents – EIFS sections in contrasting textures and colors can accentuate design elements.
New additions – EIFS adapts easily to new wings, entrances or extensions with cohesive details.
Curb appeal – Refreshing trims, porticos and cladding refresh the look and create a wow factor.
From meticulous historical replication to contemporary applications, EIFS opens up unlimited possibilities to revitalize heritage buildings aesthetically.
How EIFS Can Extend the Lifespan of Aging Building Exteriors
Many heritage buildings suffer from deteriorating facades due to age, weathering and damage. Replacing original materials like wood, brick or stone masonry can be prohibitively expensive. EIFS provides an attractive, cost-effective solution to restore and protect aging exteriors.
Key benefits that prolong building envelope longevity include:
Waterproofing – EIFS forms a continuous barrier against liquid water intrusion, preventing deterioration from rain, flooding and plumbing leaks.
Impact resistance – The polymer-modified base coat and acrylic finishes resist dents, dings and damage from falling debris or accidents.
Hail/storm resistance – EIFS stand up to extreme weather, insulating the structure from hailstorms, howling winds and more.
Fire resistance – EIFS meets stringent fire codes, protecting underlying walls from flame spread.
Pest resistance – Unlike wood, EIFS do not warp or rot due to termites, carpenter ants or other pests.
Minimal upkeep – Durable, fade-resistant EIFS finishes retain their as-new visual appeal for decades with simple cleaning.
Energy efficiency – EIFS insulation cuts energy costs dramatically, improving affordability and viability.
Sustainable materials – EIFS conserves resources by preserving existing structures vs. rebuilding.
Lightweight flexibility – EIFS adapts to any configuration, installing easily over existing facades.
By comprehensively protecting and upgrading building envelopes, high-performance EIFS systems from trusted providers like Sto give aging facades an indefinite new lease on life.
Types of Applications for Adaptive Reuse in Architecture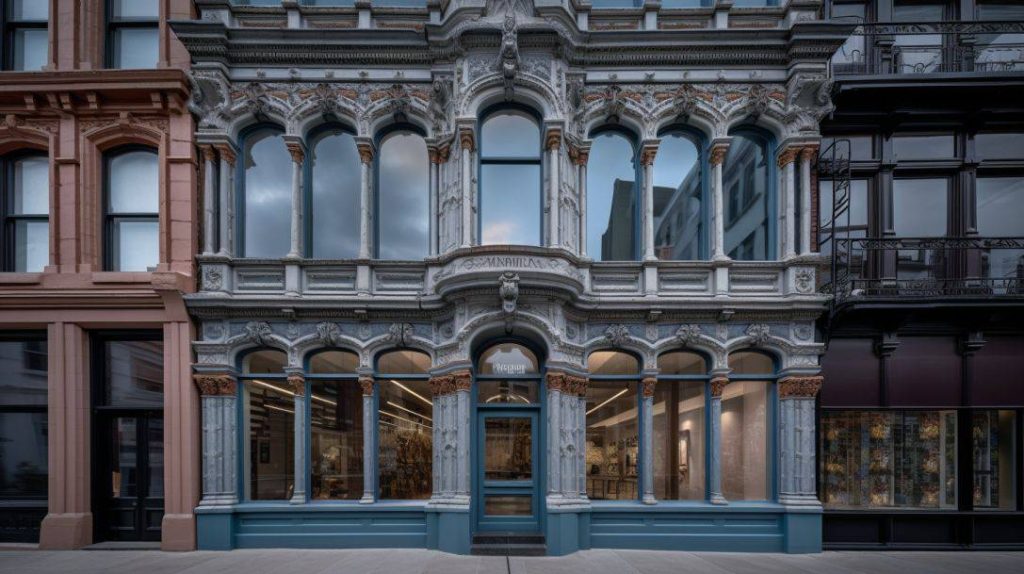 There are several approaches architects and developers can take to repurpose old structures for new uses. Common adaptive reuse strategies include:
Facadism
This retains only the exterior facade while completely replacing the interior with new construction optimized for the new use. Facadism preserves aesthetic heritage while allowing total reconfiguration inside.
Renovation
The renovation preserves the building layout and much of the original structure while thoroughly upgrading systems, services and finishes for modern functionality. It balances heritage integrity with updated performance.
Integration
New additions are seamlessly integrated into the existing external shell and internal floor plan. This approach smoothly melds old and new for cohesive enhancement.
Rehabilitation
This restores damaged or dated sections of the building to sound, good-as-new condition while retaining most existing elements. It focuses on structural longevity and functionality.
Reconstruction
Reconstruction recreates damaged or missing elements of a heritage structure based on documentation of the original. It brings old buildings as close to their initial state as possible.
Infrastructure
In infrastructure adaptive reuse, structures like warehouses, factories and bridges are repurposed into contemporary uses like tourist attractions, retail spaces or walkways while retaining their heritage.
Overall, EIFS applications can play a key role in all these approaches by providing durable, flexible exterior surfacing solutions as old structures get updated interiors and additions.
Transforming Your Property with Indiana Wall Restoration Services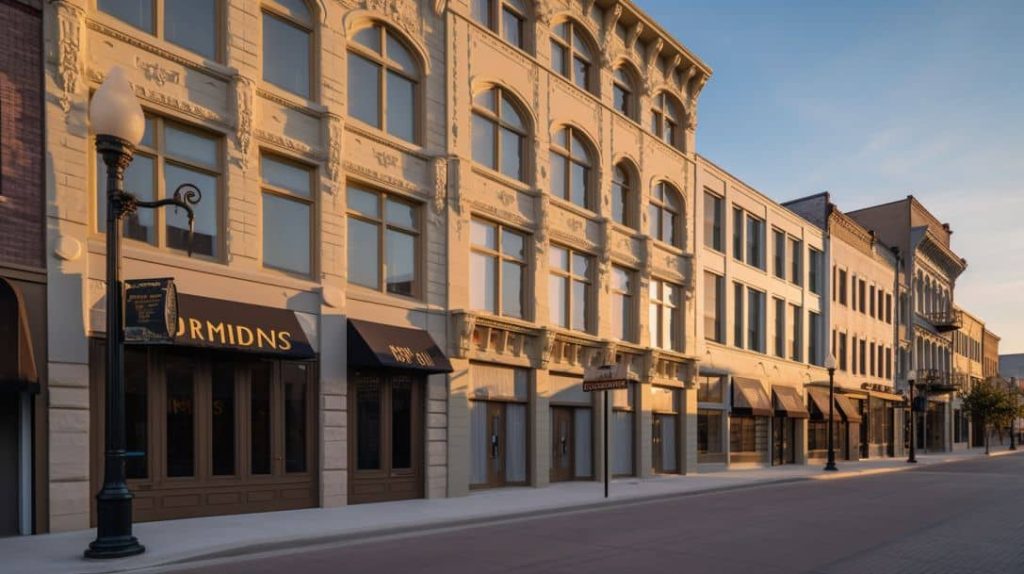 For over 25 years, Indiana Wall Systems has transformed thousands of aging commercial and residential properties through expert EIFS installation and repair. Whether you seek to restore a heritage gem or simply revitalize your building's facade, IWS delivers lasting results.
Our full-service capabilities include:
EIFS installation – We handle new EIFS applications for all project types, integrating seamlessly with your existing exterior.
EIFS repair – From damage to deterioration, we can restore your EIFS to like-new performance and appearance.
Historic retrofits – We specialize in updating heritage buildings with great sensitivity to preserve authenticity.
Wall coatings – We refresh your exterior with protective elastomeric coatings in any color.
Waterproofing – Our comprehensive envelope solutions prevent moisture intrusion and water damage.
Caulking & seals – We thoroughly seal openings, joints and connections to prevent leaks.
Masonry – From tuckpointing to masonry repair, we restore stone and brickwork to its original glory.
Our team brings decades of hands-on EIFS experience having successfully retrofitted everything from commercial towers to historic hotels. We handle the entire process from design consulting to final inspection.
Contact us today at (765) 341-6020 for a complimentary assessment. Transform your aging or damaged building with seamless EIFS solutions from Indiana's leading facade restoration experts.
Advantages and Key Takeaways of Using EIFS for Heritage Building Restoration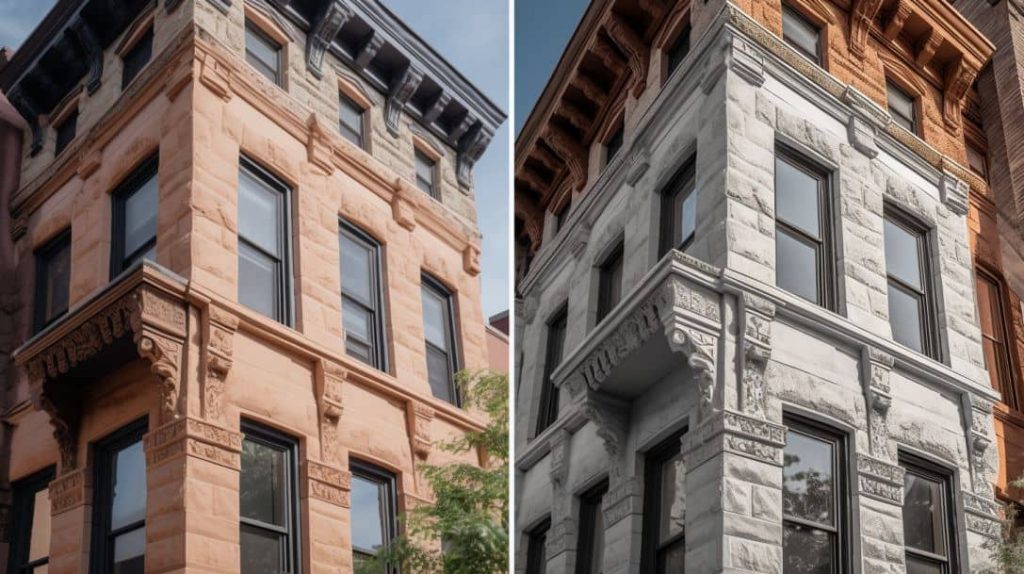 EIFS offers significant benefits that make it an excellent choice for upgrading and preserving historic buildings:
Improved Energy Efficiency
EIFS insulation boosts thermal resistance dramatically to reduce HVAC costs by up to 25%.
Airtight EIFS construction prevents drafts and improves climate control.
Lower energy costs improve operating margins for heritage sites like museums.
Enhanced Aesthetics
EIFS offers endless design versatility to restore heritage charm or give facades a refreshed new style.
Damaged or missing architectural details can be recreated with stunning accuracy.
Deteriorated surfaces get revived with long-lasting color and curb appeal.
Reduced Maintenance
Durable EIFS finishes have maintained their pristine visual appeal for decades.
No need for re-painting, sealing, staining or other upkeep. Just occasional cleaning is required.
Waterproof barriers prevent exterior damage from rain and moisture.
Cost Savings
Insulating EIFS shells reduce heating and cooling costs dramatically.
Adaptive reuse with EIFS is 40-60% cheaper than new construction.
Value engineering optimizes investment by targeting only required upgrades.
Overall, EIFS makes heritage preservation more sustainable, beautiful, affordable and practical – ensuring these iconic buildings survive and thrive for generations more.
The Role of Sto in Adaptive Reuse Projects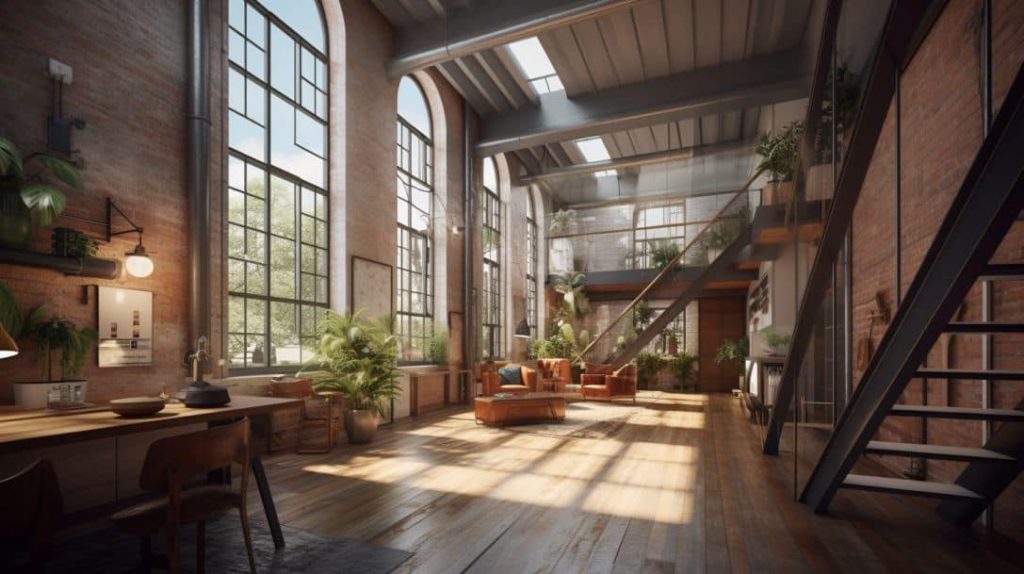 As a leading global manufacturer of EIFS, Sto plays an instrumental role in heritage revitalization initiatives around the world.
Vast Aesthetic Options
Sto offers virtually endless design possibilities to match heritage aesthetics or develop a refreshed new look.
Over 800 colors plus custom matching ensures authentic visual accuracy.
Extensive palette of finishes – from ultra-smooth to boldly textured – recreates the look of wood, stone and brick.
StoSignature Facade Architects provides design consulting for remodeling.
Sto details like sills, trims, reveals and more recreate ornamental touches.
Seamless integration of materials like tile, metal, glass and wood.
Examples of Sto's Involvement in Adaptive Reuse Projects
Some high-profile reuse projects employing Sto EIFS include:
Martin Luther King Jr Memorial Library in Washington DC
Hotel Emma in San Antonio
Henry County Courthouse in Napoleon, Ohio
Milwaukee City Hall
Hayward City Hall in California
Boston University School of Law
Franklin High School in Wisconsin
Sto's unparalleled product range, technical expertise and design support make the company an invaluable partner for heritage building restoration.
Conclusion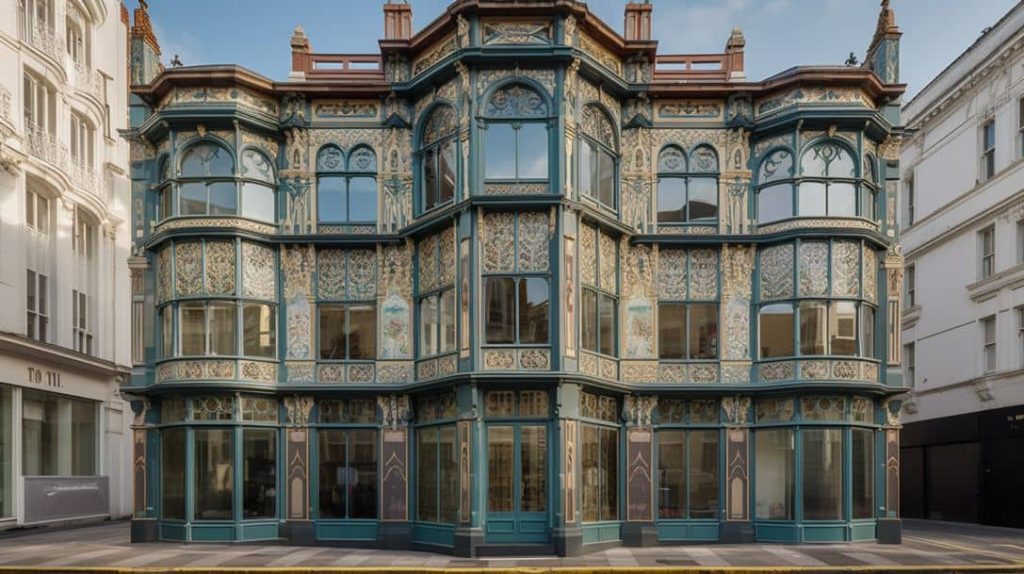 Heritage buildings represent the heart and soul of communities. Beyond their nostalgic charm, historic structures offer ongoing cultural enrichment, foster civic pride, attract tourism and investment, and prevent wasteful demolition and reconstruction. However, restoring aging buildings to modern standards while retaining their authenticity poses major challenges.
EIFS offers an innovative solution to extend the lifespan of heritage landmarks. Leading manufacturers like Sto have harnessed advanced materials and decades of preservation experience to develop tailored systems that meet the specialized needs of older structures.
Key advantages of integrating EIFS include:
Enhanced performance – EIFS dramatically improve thermal efficiency and weather-resistance, reducing energy costs and preventing further deterioration.
Streamlined maintenance – Durable EIFS coatings retain their as-new visual appeal for decades while protecting facades from damage.
Design versatility – EIFS systems offer unlimited finish options to recreate heritage features accurately or develop a refreshed contemporary style.
Cost-effectiveness – Adaptive reuse with EIFS is far more affordable than new construction, making preservation economically viable.
Lightweight flexibility – EIFS means upgrades can be done with minimal intervention to the existing structure.
With the right product selection, design approach, and installation expertise, EIFS makes it possible to adapt historic buildings seamlessly to modern uses. They restore weathered facades to their former glory, recreate lost details, improve comfort and function, and ensure these icons endure as living landmarks.
For a custom EIFS heritage preservation solution, contact the experts at Indiana Wall Systems today. Their full range of restoration capabilities, extensive hands-on experience, and construction know-how empower you to protect the past while advancing into the future.
FAQs
How can EIFS help make heritage buildings more energy-efficient?
EIFS insulation boosts a wall's R-value significantly to reduce heat loss/gain. This dramatically lowers HVAC costs and improves energy efficiency ratings.
Do EIFS finishes come in different textures and colors?
Yes, EIFS acrylic finishes offer hundreds of colors to match heritage buildings. Textures like brickwork, stone and wood grain are also readily replicated.
Does installing EIFS damage the original structure?
Not at all. EIFS are lightweight systems installed over existing walls, modifying the facade only. The structural integrity remains unaffected.
Can EIFS modeling recreate ornate details like cornices and columns?
EIFS offers unlimited modeling capabilities. Missing or damaged ornamentation can be reproduced in durable finishes that mimic the original.
How long do EIFS last compared to repointing brick or stone masonry?
EIFS coatings retain their as-new visual appeal for decades with minimal maintenance. Masonry requires more frequent repointing as weather and erosion take a toll.