Discover How EIFS Offers the Ultimate Blend of Sophistication and Sustainability in Modern Architecture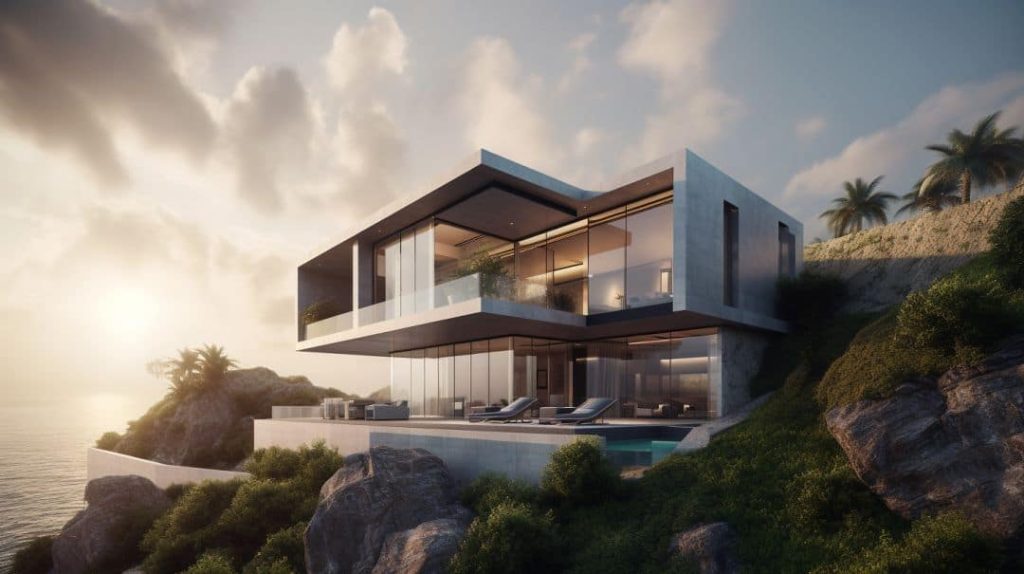 Sustainable design has become a driving force in architecture and construction over the past decade. As climate change continues to threaten our planet, builders and architects are seeking ways to reduce the environmental impact of the structures they create. Exterior insulation and finish systems (EIFS) offer an innovative building solution that marries luxury aesthetics with eco-friendly design.
Key Takeaways
Sustainable architecture aims to reduce environmental impact through energy efficiency, renewable materials and carbon reduction.
Proper EIFS detailing and installation are crucial to prevent moisture issues.
The high R-value and minimal air infiltration of EIFS dramatically improve energy performance.
EIFS installations can contribute to LEED credits and help achieve certification.
EIFS enables aesthetic creativity paired with a highly efficient thermal enclosure.
Case studies showcase successful sustainable projects utilizing EIFS in diverse sectors and climates.
EIFS enable aesthetic creativity paired with highly efficient thermal enclosure.
Advanced EIFS products and technology will continue revolutionizing sustainable design.
Introduction
The building and construction industry is responsible for 39% of global CO2 emissions. With environmental concerns at an all-time high, there has been a major push towards embracing sustainable architecture and building practices. Green design focuses on increasing energy efficiency, reducing waste, and minimizing environmental impact.
However, architects and builders have traditionally faced a dilemma – how to implement eco-friendly features while maintaining the visual aesthetics and comfort that owners and tenants expect. Exterior insulation and finish systems (EIFS) provide an elegant solution to this problem.
EIFS is a composite cladding system consisting of rigid insulation boards adhered to the substrate, coated in reinforced basecoat and finished with acrylic stucco. Not only does this create an energy-efficient building envelope, but it also facilitates creative freedom in design.
With EIFS, architects can utilize dramatic shapes, textures, and colors to achieve striking contemporary looks aligned with the owners' vision. The result is luxurious, high-end aesthetics coupled with sustainable performance.
EIFS installation is also lightweight compared to traditional building materials, reducing construction waste and environmental impact. By embracing EIFS, architects and builders can close the gap between beauty and eco-consciousness in modern design.
In this article, we will explore the sustainability benefits of EIFS and how they are revolutionizing eco-friendly buildings. Examining case studies and LEED contributions will reveal how EIFS is bridging the worlds of luxury and environmental ideals.
Sustainable Design and Its Impact on Architecture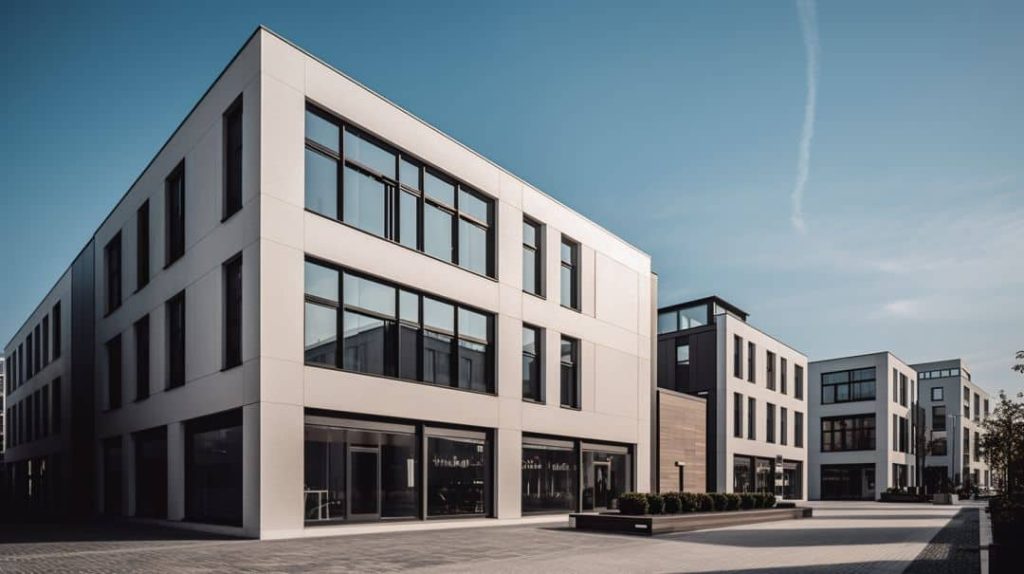 The sustainable design revolution has transformed architecture over the past decade. In response to growing environmental awareness and the threat of climate change, architects and builders have embraced green building techniques focused on energy efficiency, waste reduction, and healthy indoor air quality.
Sustainable Design Revolution
Some key tenets of the sustainable design movement include:
Prioritizing renewable energy sources like solar panels
Specifying energy-efficient HVAC systems
Utilizing eco-friendly and recycled building materials
Implementing resilient design for extreme weather
Reducing light pollution and impacts on natural habitats
Conserving water resources with low-flow plumbing
Promoting occupant health with ample daylighting and ventilation
Following sustainable principles allows buildings to greatly reduce their carbon footprint and environmental impact. Rating systems like LEED and ENERGY STAR certify and reward projects that meet stringent green standards.
Role of EIFS in Sustainable Design
EIFS has become a go-to building enclosure system for sustainable projects. Their versatility, energy efficiency, and lightweight composition offer numerous benefits:
High R-value insulation conserves energy for heating and cooling
Minimal framework cuts down on construction waste
Air and moisture barrier properties improve indoor air quality
Acrylic finishes contain recycled content
Allows for sleek, contemporary designs that maximize daylight
EIFS enables architects to align aesthetic vision with eco-conscious performance. Next, we'll examine misconceptions about EIFS and their true affordability.
The Initial Cost Paradigm and the Misconceptions about EIFS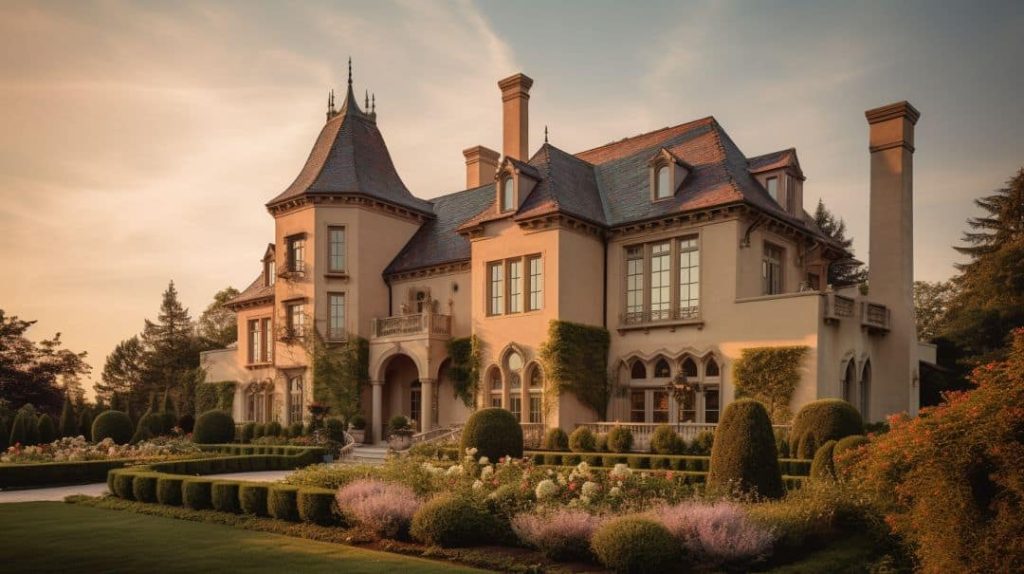 Exterior insulation and finish systems (EIFS) are non-load-bearing exterior wall cladding that consists of several layers – adhesive, insulation board, base coat, reinforcing mesh, primer and finish coat. EIFS provides continuous insulation and decorative finish in one integrated system.
There is a common misperception that EIFS are more expensive than traditional cladding materials upfront. Critics point to the higher initial material costs of EIFS compared to brick, wood siding or stucco.
However, this narrow focus on the initial price misses the bigger picture of lifecycle value with EIFS. When properly installed and maintained, EIFS provides exceptional energy efficiency, durability and aesthetic flexibility that outweigh their initial price point.
In fact, independent studies have shown that EIFS has a lower 15-20 year life cycle cost than many competing claddings. Savings on energy bills due to their high R-value insulation quickly add up. EIFS also require minimal maintenance compared to other finishes.
By reducing operating expenses over the building's lifespan, EIFS offers an outstanding return on investment. Their weather-tight barrier enables creative architectural designs otherwise difficult to achieve affordably.
When the complete picture is considered, EIFS delivers lasting value and performance that makes it a cost-effective cladding solution. Their sustainability credentials only enhance the overall ROI.
Designing for Sustainability with EIFS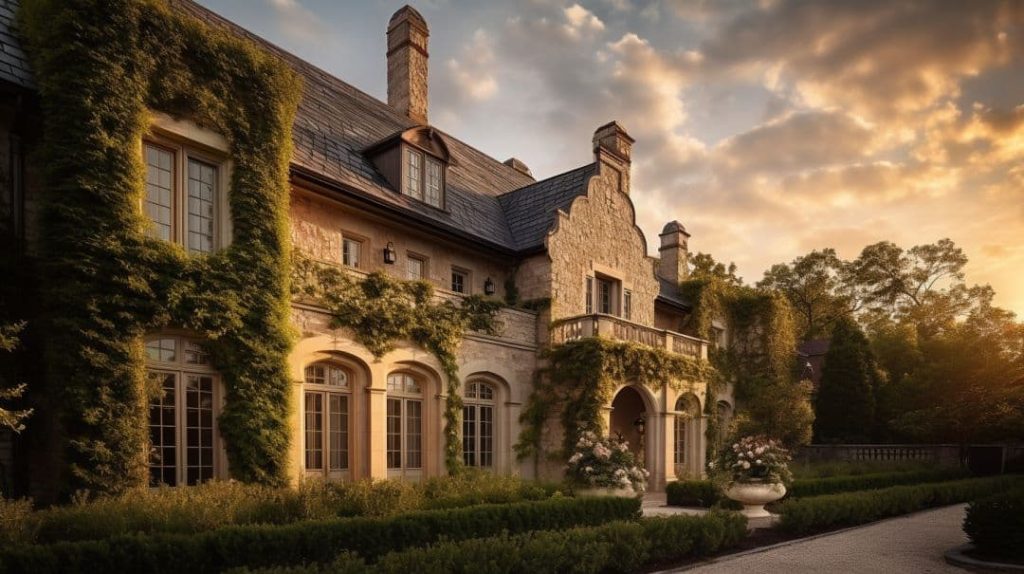 Architects and builders aiming for sustainable, high-performance structures are turning to exterior insulation and finish systems (EIFS) as a key building enclosure material. EIFS possesses inherent qualities that enable energy-efficient, environmentally conscious design.
Lightweight and Energy Efficient
The lightweight composition of EIFS minimizes the structural requirements and reduces material usage compared to heavy claddings like brick or stone.
The adhesive and foam insulation boards are light and easy to install.
No complex framework is needed to support the weight.
Lower transportation costs and reduced construction waste.
Energy efficiency is also dramatically improved with EIFS continuous insulation capabilities.
High R-values between R-5 to R-7 per inch.
Prevent thermal bridging for better insulation.
Reduce air infiltration for draft-free indoor comfort.
Cut HVAC costs for owners and tenants.
By decreasing weight and improving insulation, EIFS facilitates energy conservation and sustainability goals.
LEED Rating System Credit
Many EIFS attributes directly contribute to credits in the LEED green building rating system:
Energy Performance – Exceptional R-value and air barrier properties reduce heating/cooling loads.
Building Reuse – EIFS retrofits conserve existing structures and materials.
Construction Waste Management – Lightweight EIFS generate minimal waste.
Materials & Resources – EIFS contain recycled content.
Indoor Environmental Quality – Prevent moisture and improve indoor air.
EIFS installation can help projects pursue LEED Silver, Gold or Platinum certification.
Contributions of EIFS to LEED Ratings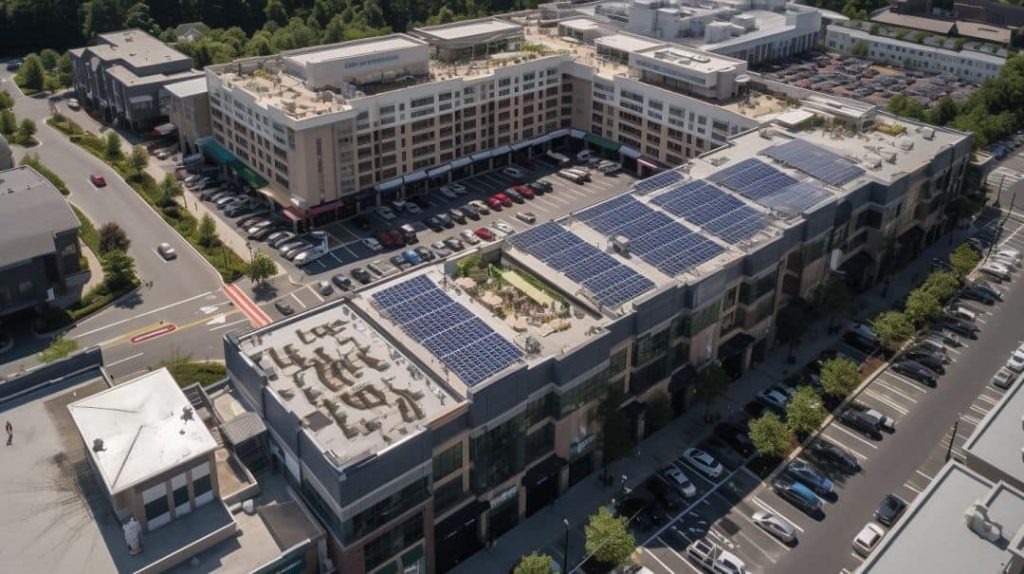 Exterior insulation and finish systems (EIFS) provide measurable sustainability benefits that can earn credits across several LEED rating system categories.
Reduction of Energy Consumption
The exceptional R-value, air barrier performance and minimal thermal bridging of EIFS dramatically reduce energy demands for heating and cooling.
High-performance EIFS insulation minimizes heat loss through walls.
Prevent air leakage that increases HVAC loads.
Qualify for LEED credits in the Energy & Atmosphere category.
EIFS-clad buildings consume 10-30% less energy than conventional construction.
Improved Air Quality and Insulation
EIFS enhances occupant health by preventing moisture issues and enabling robust insulation levels.
Integrated water barrier and drainage plane keep walls dry.
Avoid mold growth and deteriorating insulation.
No gaps in insulation compared to other cladding.
Contribute to LEED Indoor Environmental Quality credits.
EIFS supports excellent indoor air quality and comfort.
Considerations for Ensuring Quality EIFS Installation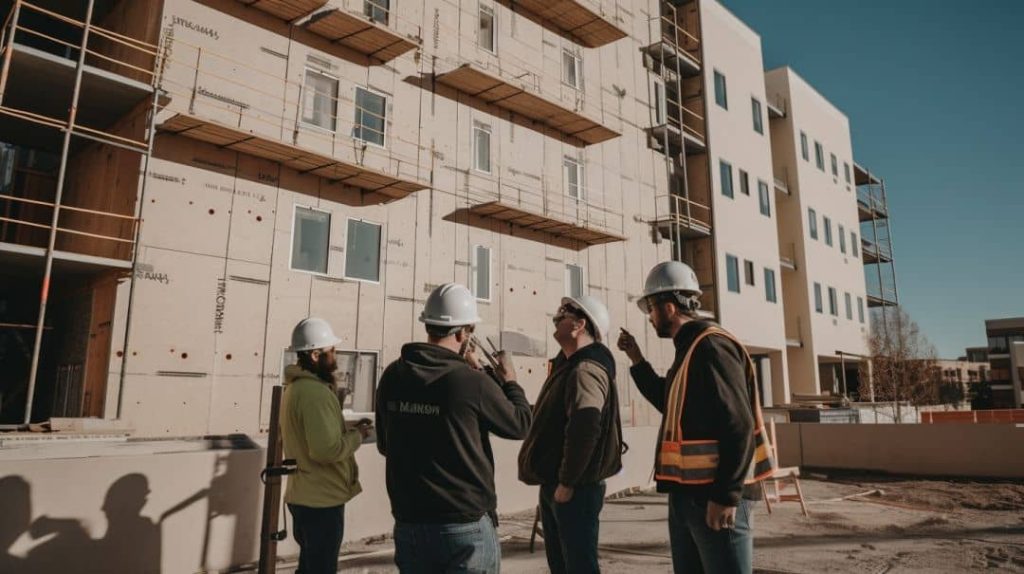 While EIFS offers outstanding sustainability benefits, proper design and installation are crucial for maximum performance.
Importance of Proper Installation
Flaws in EIFS installation can lead to moisture issues that impact energy efficiency, durability and air quality.
Adhesive, board joints, and flashing must be meticulous.
Avoid water intrusion through walls.
Follow manufacturer specifications precisely.
Retain certified EIFS inspector during the process.
Meticulous waterproofing and insulation integration ensures EIFS effectiveness.
Relevant Specifications for LEED Certification
To gain LEED credits, EIFS projects must meet strict guidelines:
Specify high R-value EPS insulation board.
Use recycled content finishes and trims.
Implement thermal testing and inspection.
Follow best practices for water and air barrier integration.
Retain construction waste materials for recycling.
When properly executed, EIFS provides exceptional sustainability and energy performance.
Case Studies: Successful Use of EIFS in Sustainable Design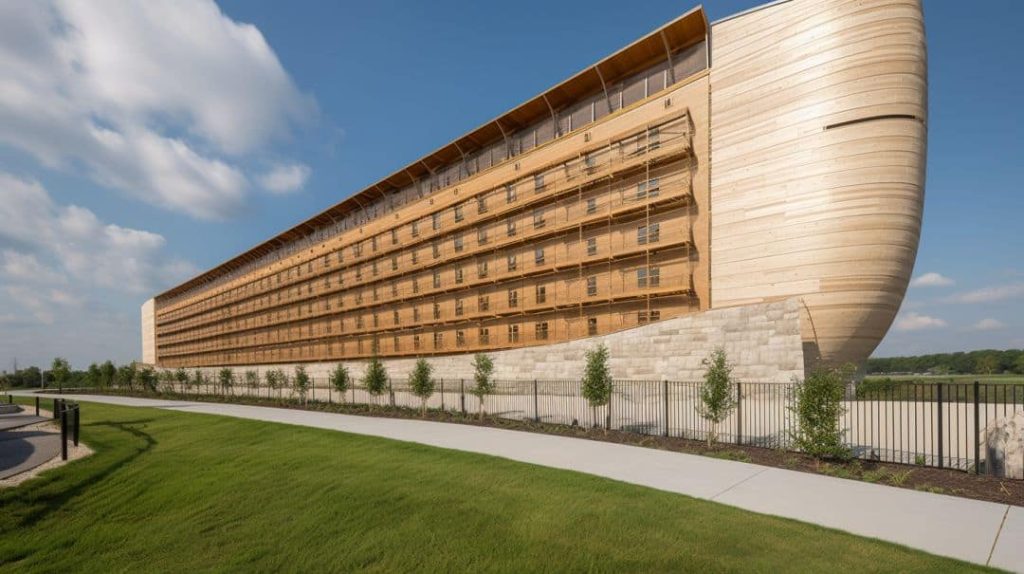 Many high-performance buildings around the world have utilized exterior insulation and finish systems (EIFS) to achieve sustainability goals. Here are some prime examples of successful eco-conscious projects featuring EIFS:
The Greenhouse Dispensary in Skokie, Illinois
This medical cannabis dispensary employed EIFS cladding to create an energy-efficient envelope that reduces heating and cooling loads.
Achieved LEED Silver Certification.
R-6 EPS insulation boards prevent thermal transfer.
Vapor-permeable acrylic finish regulates moisture.
Indoor air quality meets ASHRAE standards.
Tight building envelope with minimal air leakage.
The Greenhouse demonstrates how EIFS enables effective insulation and air barriers.
White Castle in Orlando, Florida
The fast food chain renovated an existing restaurant utilizing EIFS to improve insulation and storm resiliency.
Fortified building envelope with R-11 EPS insulation.
Withstood Hurricane Irma winds up to 120 mph.
Qualified for Federal Energy Tax Credit.
Reduced HVAC energy usage by over 20%.
Acrylic finish provides waterproofing.
Rigorous testing proved EIFS resilience against extreme weather.
Ark Encounter in Williamstown, Kentucky
This biblical theme park and museum contains a life-size replica of Noah's Ark clad with visually striking EIFS.
R-11 EPS insulation cuts energy costs by over $250,000 annually.
Prevented over 3000 tons of CO2 emissions per year.
Creative aesthetics attract visitors from around the world.
Withstood 100 mph wind uplift testing.
Achieved LEED Silver Certification.
Ark Encounter demonstrates the artistic potential of EIFS.
Maggie's Center in London, UK
This cancer support center utilizes curved EIFS walls to create an uplifting space for healing.
R-6 Neopor insulation boards enhance thermal performance.
Minimal thermal bridges compared to other rainscreen systems.
Creative facade design fosters a sense of community.
Acrylic finish resists dirt pickup and is easy to clean.
Achieved BREEAM Excellent rating for sustainability.
EIFS enabled the architect's vision for humanistic design.
Lido Beach Towers in Long Island, NY
This 1980s condominium complex employed EIFS to update the facade while enhancing energy efficiency.
R-5 EPS insulation retrofit improved R-value by 300%.
Reduced resident energy bills by 20%.
Mitigated destruction from Superstorm Sandy.
Simplified, fast installation process.
Added vibrant new color with acrylic finish.
EIFS retrofits provide an affordable path to sustainability.
Grand Concourse Academy in Bronx, New York
This existing school building was updated with a high-performance EIFS facade during renovations.
R-16 polyisocyanurate insulation boards were added to the exterior.
Minimized thermal bridging through concrete walls.
Rebate from New York State Energy Research & Development Authority.
Acrylic finish resists dirt, pollution and graffiti.
Lightweight EIFS minimized plaza deck renovation.
EIFS enabled a fast, affordable school retrofit.
These projects demonstrate the versatility of EIFS for creating sustainable, energy-efficient buildings across sectors and climates.
Why Choose EIFS for Your Next Project?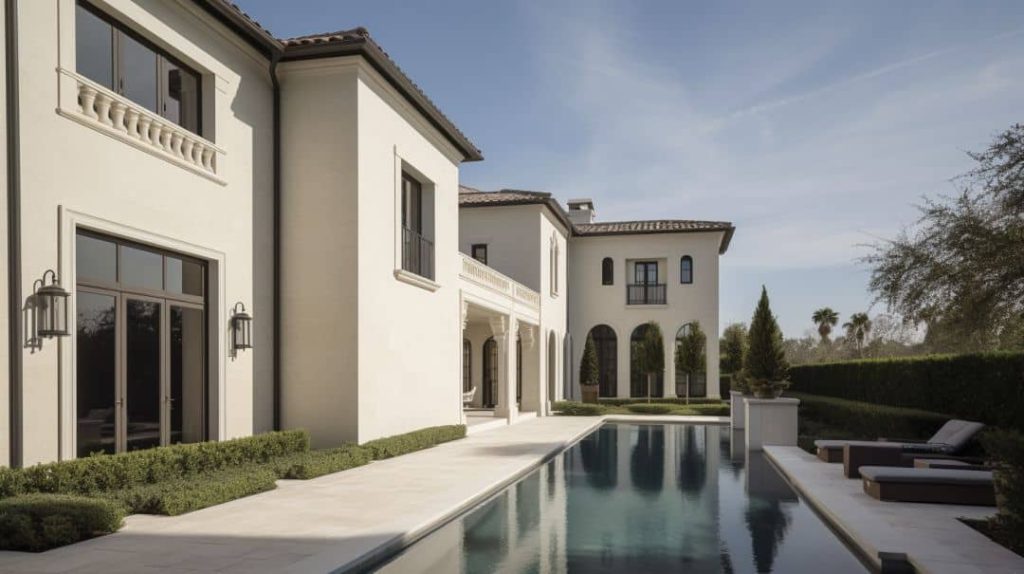 When designing your next construction or renovation project, Exterior Insulation and Finish Systems (EIFS) offer compelling advantages as a high-performance building enclosure.
Superior Building Method for Sustainable Design
EIFS provides unmatched benefits in terms of energy efficiency, moisture management and lightweight structure. The integrated insulation and acrylic finish create an ideal air and weather barrier.
EIFS outperforms alternative claddings on key sustainability metrics:
Thermal resistance and minimal air infiltration
Resilience against extreme weather
Reduced carbon footprint for the building lifespan
Recycled material content
Indoor air quality and moisture control
For architects and builders pursuing LEED or other green certifications, EIFS is an ideal choice. Their composite nature delivers exceptional insulation, waterproofing and aesthetics in a single system.
Lightweight Structure and Energy Efficiency
The adhesive attachment method and expanded polystyrene insulation of EIFS minimize demands on structural framework compared to heavy materials like stucco, brick or stone. Building energy usage is also reduced through the high thermal resistance and prevention of air leakage.
Facility owners benefit from lower construction costs and reduced utility bills with EIFS installations. The lightweight composition and streamlined installation process further add to the value proposition.
For sustainable new construction or retrofit projects, EIFS should be strongly considered as the building enclosure system. Schedule a consultation with an EIFS specialist to learn more about the benefits of your upcoming project.
The Future of EIFS in Sustainable Design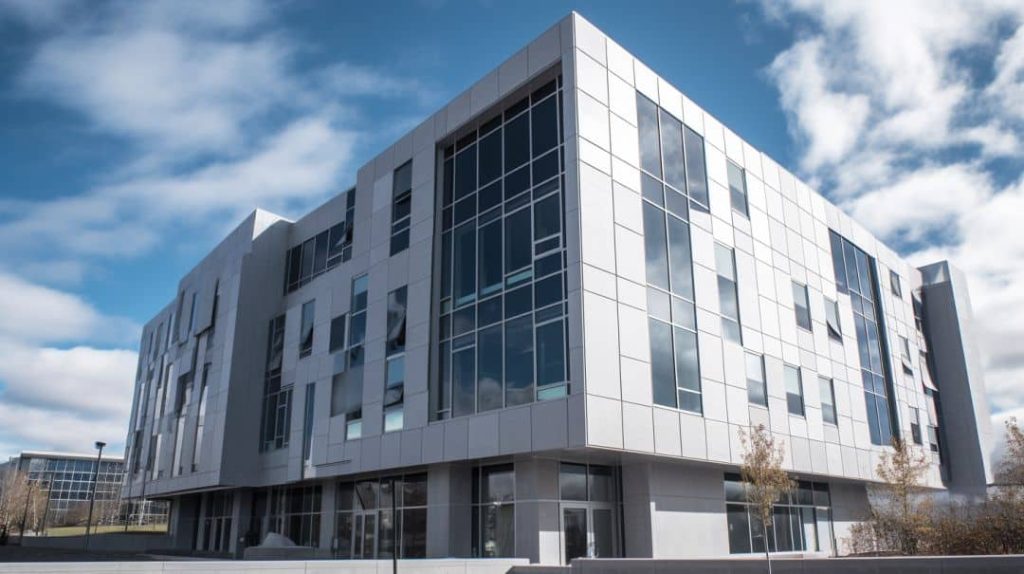 As architecture and construction continue to evolve, exterior insulation and finish systems (EIFS) are poised to remain at the forefront of high-performance building enclosures.
Embracing New Technology and Innovation
EIFS manufacturers are pioneering advanced materials and application techniques to enhance sustainability:
Phase change materials to regulate temperature
Increased insulation ratings to net-zero standards
Smart sensor integration to monitor building performance
Robotics to improve installation precision
Nanotech coatings for self-cleaning and smog reduction
EIFS products will leverage technology to lower environmental impact and energy usage.
Adapting to New Energy Codes
As green building codes raise the bar for energy efficiency, EIFS components are being engineered to comply:
Improved EPS insulation ratings to R-20 or higher
Enhanced adhesive and coatings to minimize air infiltration
Thermal modeling to optimize wall assembly performance
Sensor technologies to verify insulation effectiveness
Strengthening for extreme weather resilience
EIFS is well-positioned to meet and exceed the most stringent insulation standards.
With its integrated and customizable nature, EIFS is poised to continue leading sustainability efforts through cutting-edge innovation. Contact an EIFS specialist) to leverage these next-generation building science solutions.
Conclusion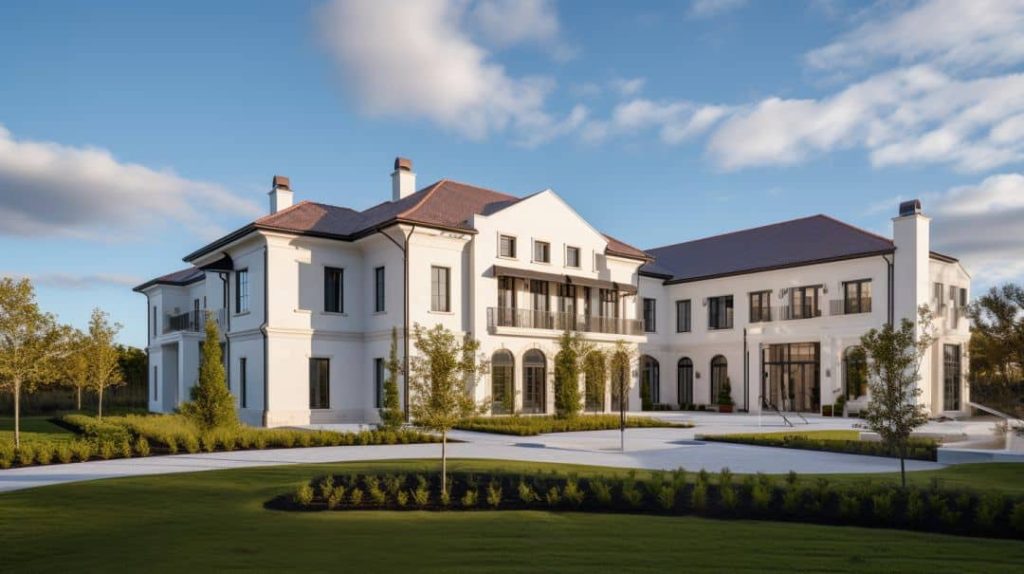 Sustainable design has created a paradigm shift in the building industry. Architects and builders are now tasked with dramatically reducing environmental impact through energy efficiency, carbon reduction and resource conservation. Exterior insulation and finish systems (EIFS) provide an elegant solution to bridge the gap between aesthetics, performance and eco-consciousness.
With continuous insulation enveloping the building, EIFS enables effective thermal barriers that reduce HVAC usage and its associated emissions. The minimal structural requirements, lightweight composition and moisture control properties further contribute to sustainability goals. EIFS installations can help projects achieve credits for LEED certification or other green building standards.
However, proper design, detailing and installation are crucial to realize the full advantages. Special care must be taken to integrate flashing, expansion joints, and adhesive attachment to prevent moisture issues. When executed flawlessly, EIFS enclosures ensure outstanding insulation, durability and lifecycle value.
The case studies presented demonstrate the real-world potential of EIFS across sectors, building types and locations. From the dramatic ark structure to the resilience of fast food restaurants, EIFS facilitates creative aesthetics paired with high performance. Technological advances will only expand the sustainable design possibilities.
EIFS provides the ideal envelope system for realizing energy-efficient, environmentally responsible architecture. Let us assess your project to determine how EIFS can help achieve your green building goals.
For over 25 years, the EIFS experts at Indiana Wall Systems have helped architects, builders and property owners across Indiana realize their sustainable design vision. Our certified installers meticulously design, detail and install high-performance EIFS enclosures that reduce environmental impact while enabling striking aesthetics.
We guide you through every step, from initial energy modeling and LEED planning to final inspection and maintenance recommendations. Our EIFS services help projects earn credits towards certification, decrease energy consumption, and embody your unique sustainable architecture ideals.
Don't settle for an inferior enclosure system – call Indiana Wall Systems today at (765) 341-6020 for elite EIFS solutions that bridge the gap between luxury, efficiency and eco-conscious building. Our solutions will maximize your return on investment and environmental stewardship for years to come.
FAQs
How does EIFS reduce the carbon footprint of a building?
The exceptional thermal insulation of EIFS minimizes heat transfer through walls, reducing HVAC energy consumption and associated carbon emissions.
Can EIFS withstand extreme weather events?
When properly installed, EIFS forms a resilient barrier tested to withstand wind speeds over 150 mph and impacts from storms or hurricanes.
Do EIFS installations produce construction waste?
The lightweight EPS foam boards produce minimal waste compared to heavy materials. Any scrap can be recycled.
How long do EIFS last compared to traditional cladding?
EIFS has a lifespan of over 50 years with proper maintenance. The acrylic finish is durable and color-stable.
Can you get LEED points for adding EIFS during a renovation?
Yes, extensively re-cladding a building with EIFS allows projects to qualify for LEED credits under existing building reuse and energy performance.