Tapping into Green Savings: How Expert EIFS Installers Can Significantly Reduce Your Building's Energy Expenses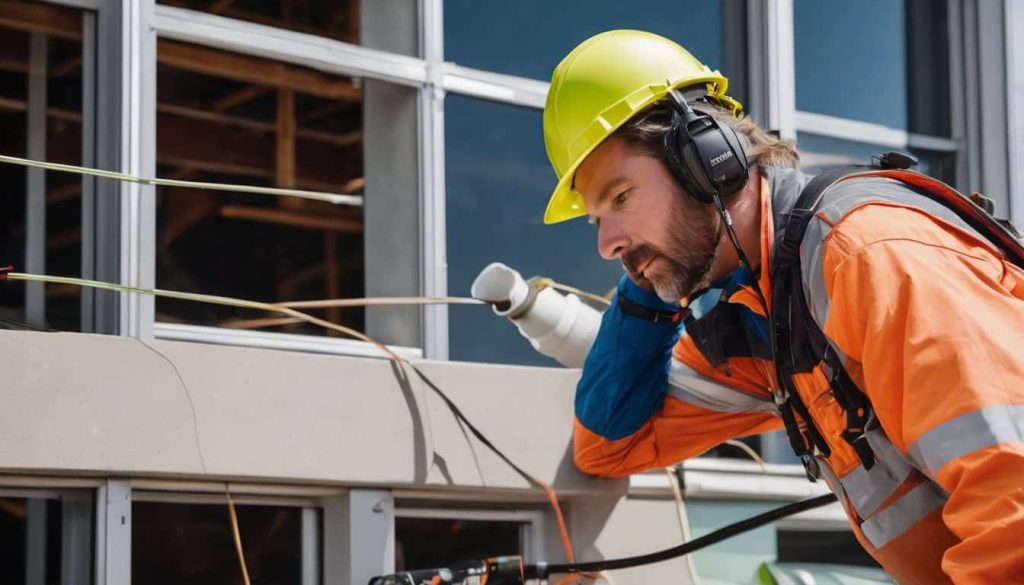 ---
Commercial buildings
consume significant amounts of energy, but did you know an
adequate insulation system
can help curb this consumption? Exterior Insulation and Finish Systems (EIFS) can
substantially improve a building's energy efficiency by decreasing air infiltration by up to 55%
.
This article explains how skilled EIFS sealant contractors are essential for realizing these energy savings through proper installation and upkeep of EIFS. You'll learn how proper EIFS maintenance by qualified contractors can significantly reduce your skyrocketing energy costs. With the help of experienced EIFS professionals, your building can fully capitalize on the energy-saving potential of EIFS.
Key Takeaways
EIFS stands for Exterior Insulation and Finish Systems. It's a type of building cladding that reduces air leaks by up to 55% and improves insulation, making your building more energy-efficient.
There are different types of commercial building insulation like Batt, Spray Foam, Panels or Board-type Insulations, Structural Insulated Panels (SIPs), but EIFS is superior due to its impressive energy-saving attributes.
Benefits of using EIFS include boosted energy efficiency, increased fire resistance, better condensation control and long-term durability. It keeps buildings looking new for years and cuts down maintenance costs.
Proper installation of EIFS by trained contractors plays a crucial role in enhancing the system's performance. They select right sealants and ensure correct application for best results.
Besides proper installation, regular maintenance is also necessary to keep your EIFS structure functioning at peak levels while continuing to meet green building requirements.
Different types of sealant used by contractors can optimize insulation performance without compromising design integrity of the structure.
Seamless interaction between EIFS and other cladding options offers an aesthetically pleasing exterior without compromising on insulation effectiveness.
Professional decision on choosing appropriate contractor ensures compliance with high – performance standards as they bring expertise to each project ensuring optimal outcomes in terms of efficiency goals meeting sustainability efforts.
Understanding Exterior Insulation and Finish Systems (EIFS)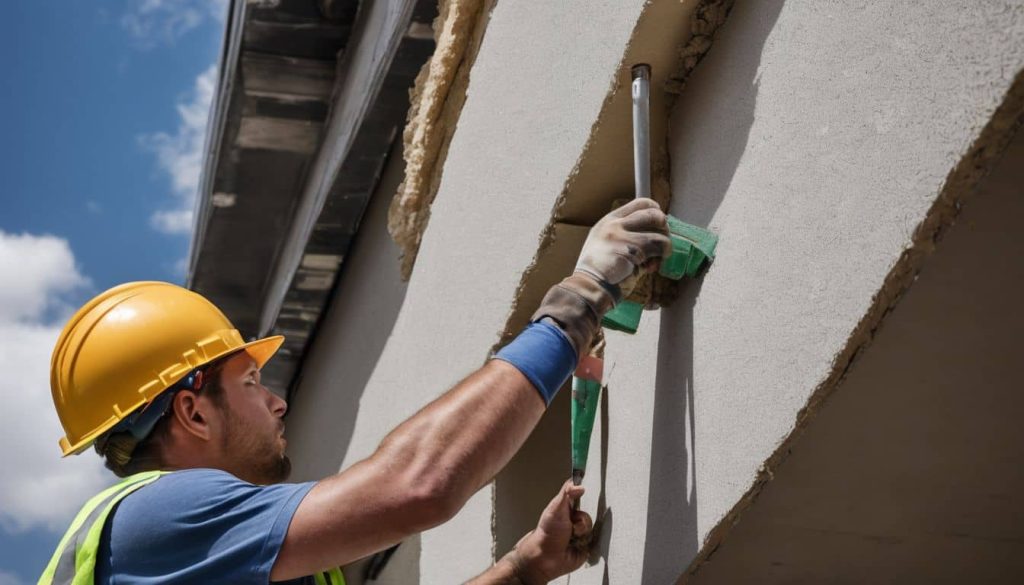 This section unravels the concept of Exterior Insulation and Finish Systems (EIFS), a popular building envelope solution in commercial construction that provides excellent insulation while adding an appealing finish to building exteriors.
We'll examine its make-up, as well as different types used for insulating commercial buildings.
What is EIFS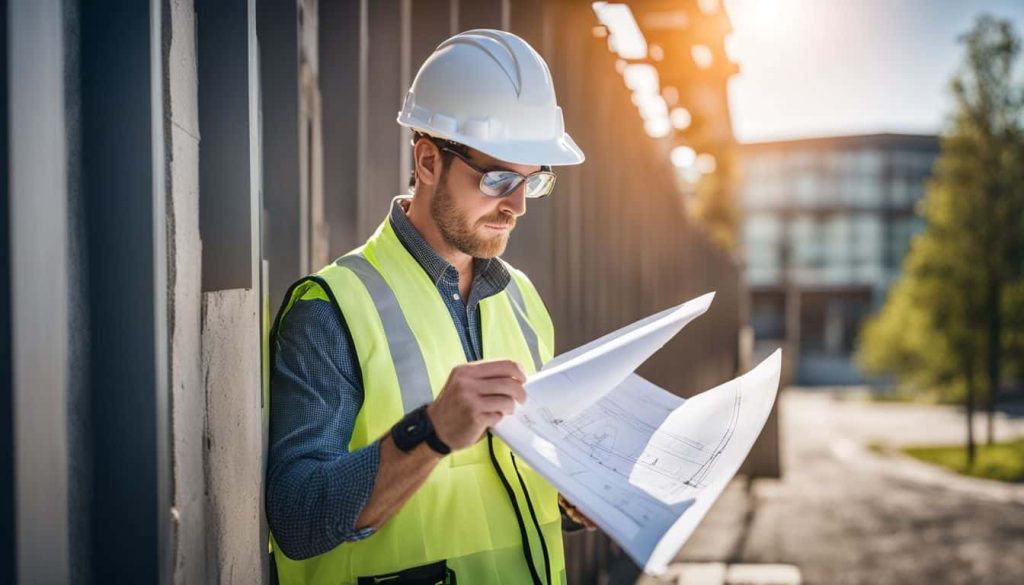 EIFS, or Exterior Insulation and Finish System, is a type of building cladding that provides continuous insulation and air barrier for a structure. Known for its visual appeal, EIFS reduces energy consumption by controlling air leaks and improving insulation value.
This versatile architecture not only enhances the aesthetics of commercial buildings but also significantly improves their energy efficiency. Unlike standard brick or wood construction methods, installing an EIFS can cut down air infiltration by up to 55%, leading to substantial energy savings and reduced carbon emissions.
Achieving high R-values with this system means less heat or cooling escapes from the interiors, further benefitting energy conservation efforts.
Types of commercial building insulation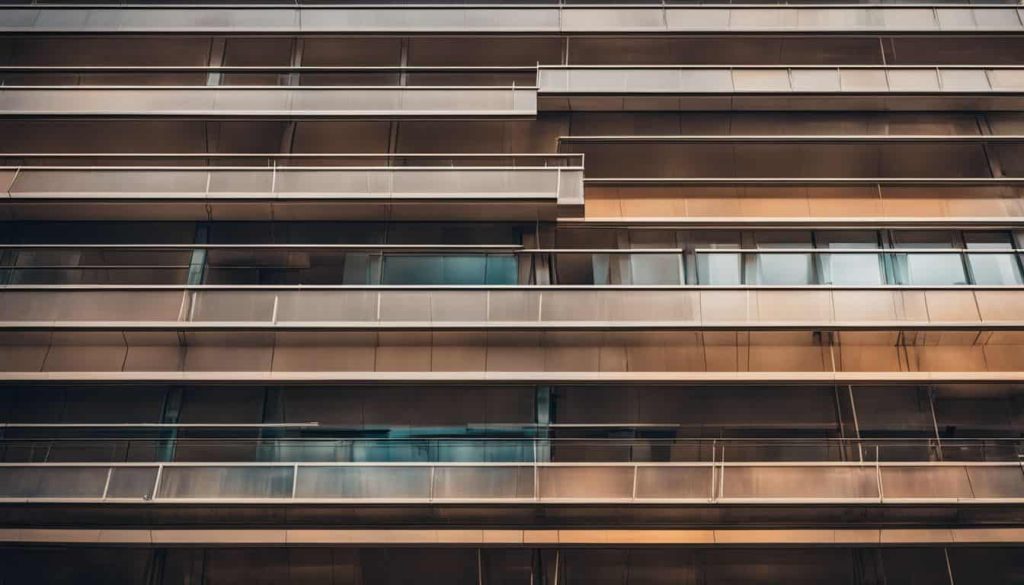 Various types of insulation are available for commercial buildings, each with its unique set of benefits. Exterior Insulation and Finish Systems (EIFS) stand out as a superior choice for their impressive energy-saving attributes.
This system serves not just as insulation but also as an air barrier that provides continuous insulation across the entire building facade.
Batt or blanket insulation is another common type made from fiberglass or rock wool, often used in walls, floors, and ceilings. Spray foam delivers a high R-value making it suitable for unventilated attic spaces and hard-to-reach areas.
Panels or board-type insulations made of polystyrene, polyurethane, or polyisocyanurate offer diverse applications including roof systems, doors, wall cavities and exterior sheathing.
Newer technologies such as Structural Insulated Panels (SIPs) combine insulation and structural support in one unit by sandwiching foam between plywood or oriented strand boards (OSBs).
Finally yet importantly is loose-fill cellulose commonly blown into spaces like attics where traditional forms struggle to reach every nook.
Each type aids in improving thermal performance and energy efficiency within different scopes depending on application location and overall design requirements. The ultimate decision should be tailored to the specific needs of each project considering factors such as initial cost investment against long-term savings potential gained through improved HVAC efficiency.
Benefits of Exterior Insulation and Finish Systems (EIFS)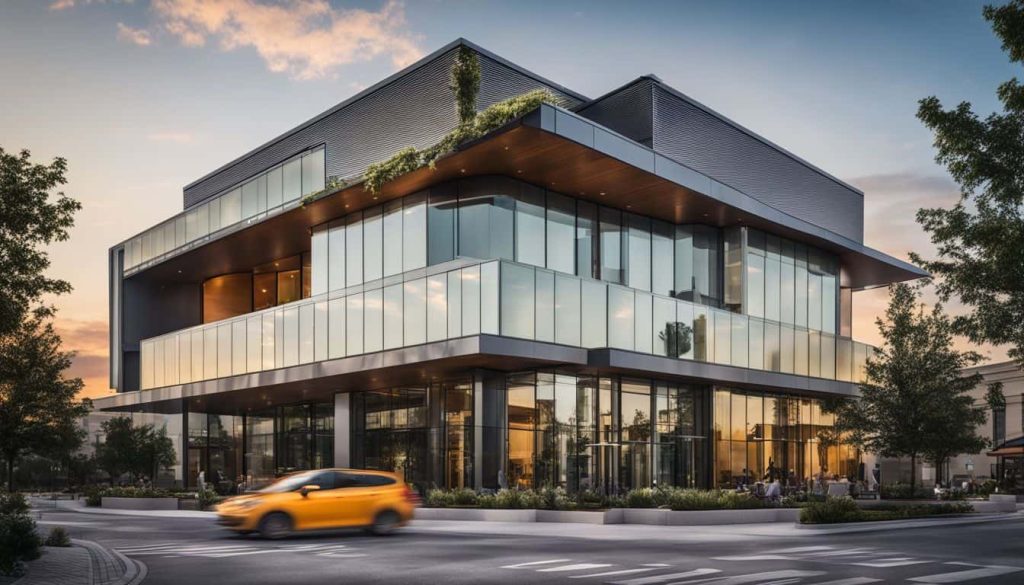 EIFS offer a range of benefits including enhanced energy efficiency, increased fire resistance, and superior condensation control. These systems are known for their long-term durability, making them a cost-effective choice for commercial buildings.
With EIFS, building owners can expect to see significant savings in energy costs along with a notable increase in the overall comfort level within the structure. Further benefits include design flexibility and an aesthetically pleasing finish that enhances curb appeal — both key selling points for commercial properties.
From skyscrapers to strip malls, EIFS deliver on performance while promoting sustainability goals.
Energy efficiency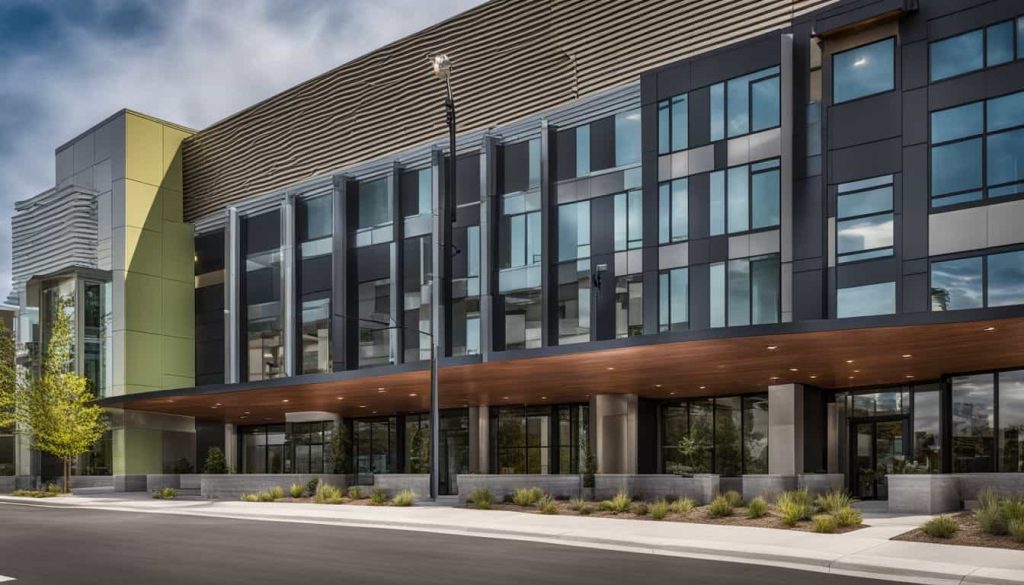 Commercial buildings fitted with Exterior Insulation and Finish Systems (EIFS) significantly benefit from energy efficiency. EIFS reduces air infiltration by up to 55% compared to traditional brick or wood construction, making the building more efficient at retaining heat during cold weather and cool air during hot seasons.
This system serves as a continuous insulation layer, thereby minimizing energy loss through thermal bridging. Moreover, it affords buildings an impressive R-value indicating that less energy is needed for temperature control within the space.
Thus, in addition to creating comfier interiors, EIFS also leads to substantial cuts on utility bills and contributes towards reducing carbon emissions. In essence, smart use of EIFS architecture offers superior sustainable design options that can help meet compliance requirements with green building codes such as LEED certification while keeping operational costs low.
Fire resistance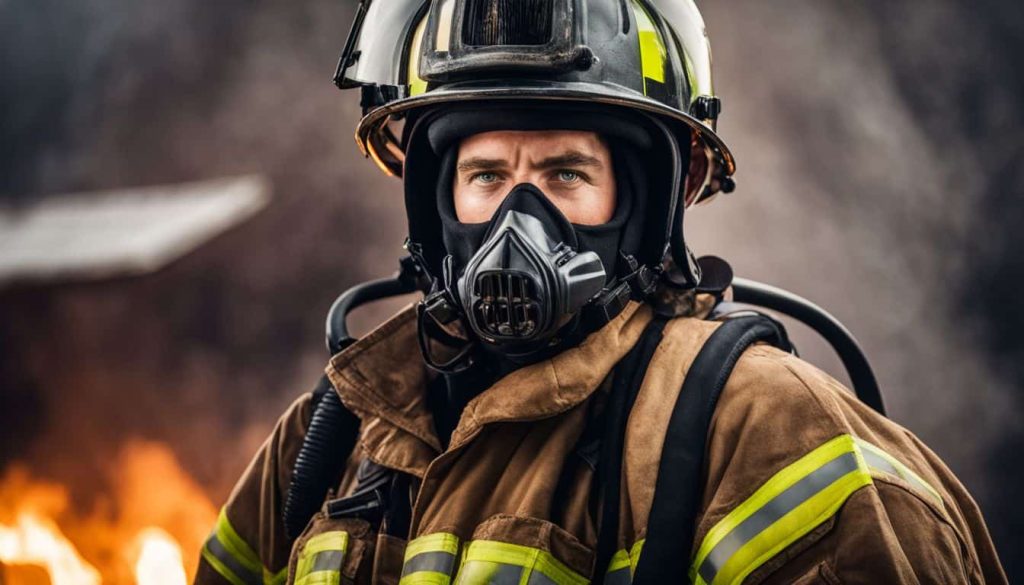 Fire resistance is a key benefit of EIFS in commercial buildings. The unique structure of Exterior Insulation and Finish Systems forms an effective barrier against flames, enhancing the safety level in case of fire incidents.
In fact, this flame-retardant property surpasses many traditional building materials, making EIFS a robust choice for commercial construction projects. This inherent fire-resistant quality contributes to reducing potential damages, ensuring occupants' safety and retaining the building's structural integrity during unforeseen fire accidents.
Condensation control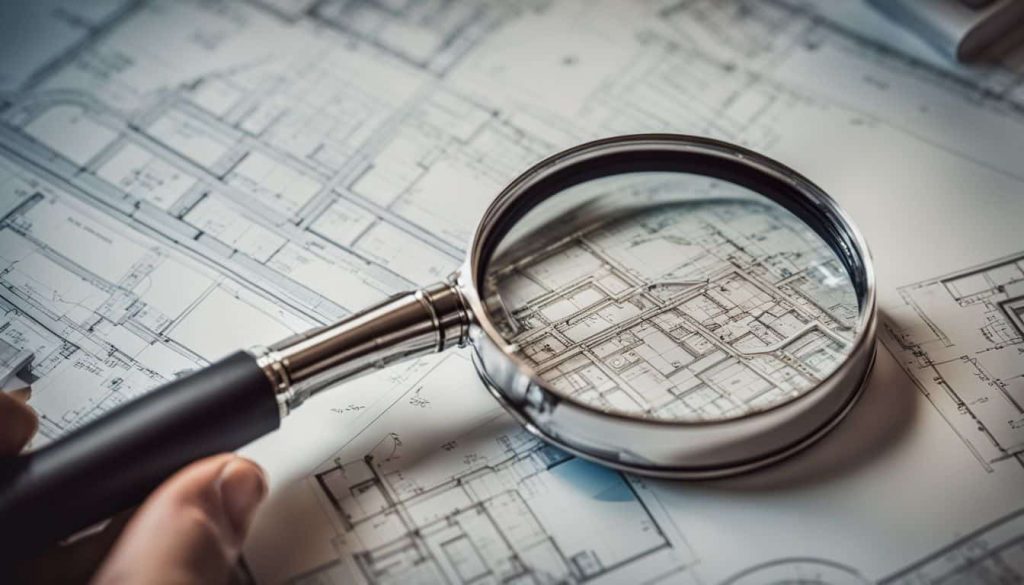 Managing condensation is a crucial function of Exterior Insulation and Finish Systems (EIFS). Properly installed EIFS can effectively control moisture build-up in commercial buildings.
Excess humidity can lead to mold and mildew, compromise the indoor air quality, and eventually degrade building materials.
Application of appropriate sealants by skilled EIFS sealant contractors enhances the system's ability to resist water infiltration from outside while simultaneously allowing internal moisture vapor to escape.
This unique "breathing" feature makes EIFS an excellent solution for keeping a building dry, thereby extending its lifespan, maintaining its aesthetics value, and optimizing energy efficiency.
It's noteworthy that this liquid-applied barrier also contributes towards meeting energy code requirements.
Long-term durability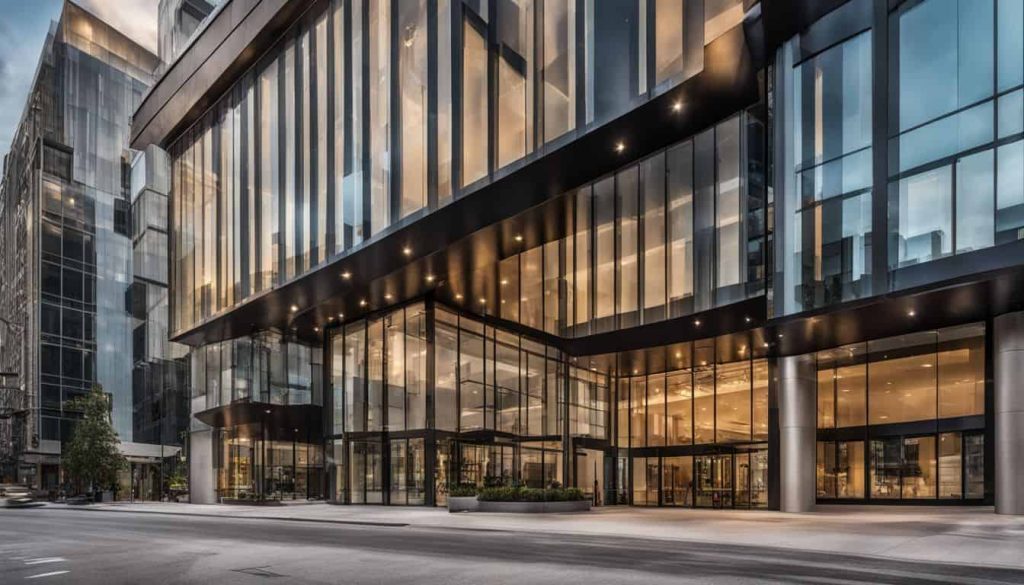 Exterior Insulation and Finish Systems (EIFS) are known for their longevity. These systems resist fading, chalking, and yellowing, keeping the building's exterior looking fresh and new for years.
Even in harsh weather conditions, EIFS demonstrates excellent durability. Commercial buildings with EIFS often require fewer repairs or replacements compared to structures with other types of cladding.
This exceptional durability equates to long-term cost savings in maintenance expenses for commercial property owners. Buyers can enjoy these benefits without sacrificing on aesthetics as the versatile design options of EIFS cater to a wide variety of architectural styles.
How EIFS Contribute to Energy Efficiency in Commercial Buildings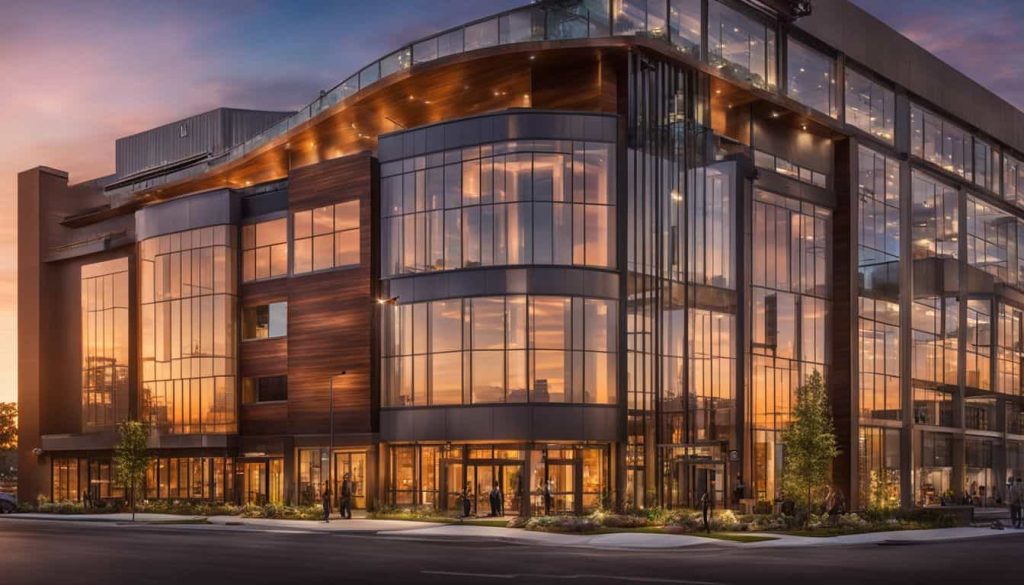 EIFS boost energy efficiency in commercial buildings by minimizing thermal bridging, enhancing insulation performance, and preventing air leaks. Curious to know how this works? Keep reading for a detailed explanation.
Reducing thermal bridging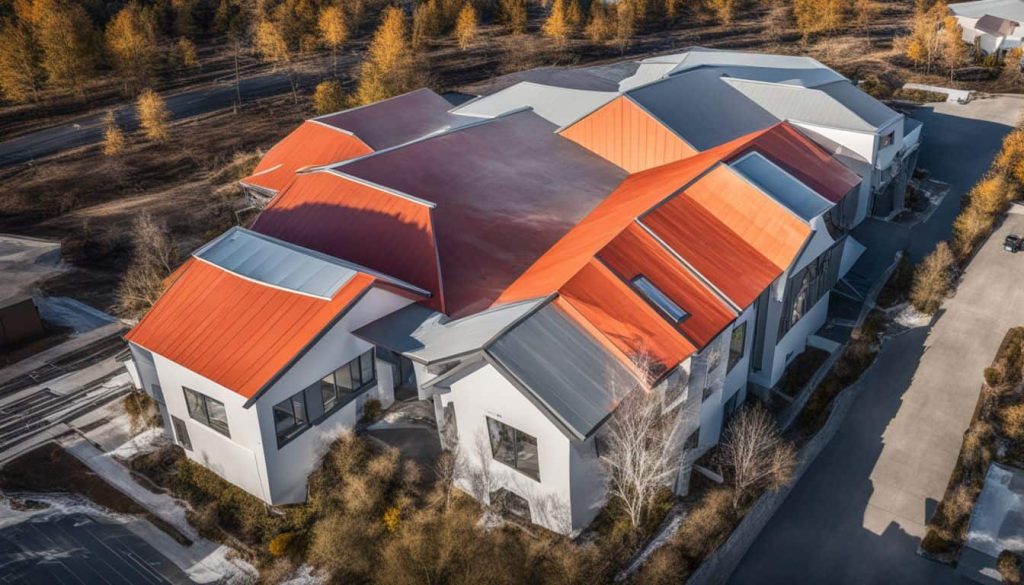 Thermal bridging is a significant concern in building construction, as it can lead to wasted energy. EIFS plays a crucial role in minimizing this issue, providing a thorough line of defense.
Acting like a thermal blanket, it wraps around the building and offers continuous insulation that reduces heat transfer. This results in less strain on HVAC systems and improved energy efficiency.
Proper use of sealants by trained EIFS contractors further aids the process, blocking potential paths for heat loss and effectively reducing thermal bridging to near non-existence.
Improving insulation value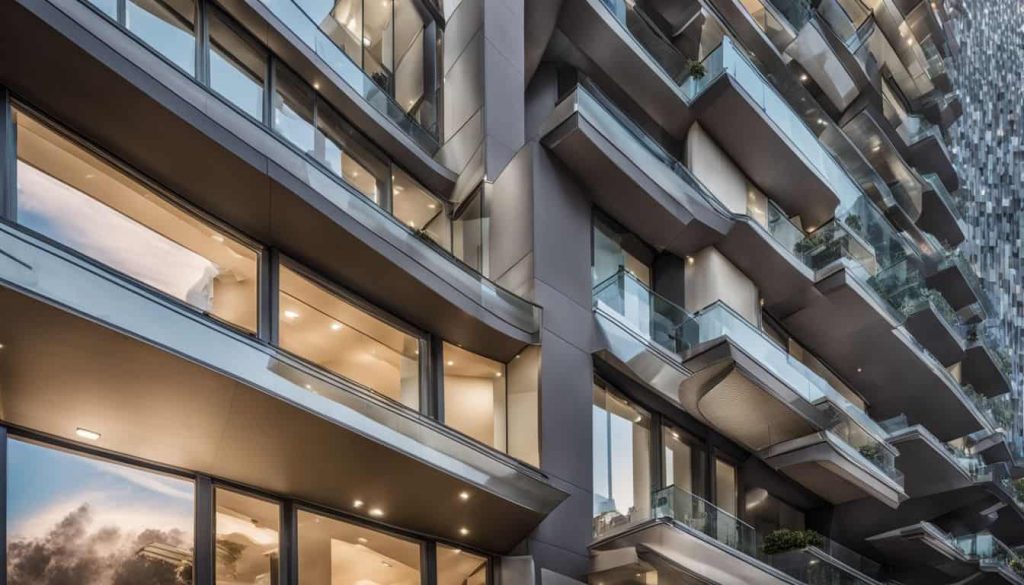 Exterior Insulation and Finish Systems (EIFS) significantly improve the insulation value in commercial buildings. They function as a continuous barrier, minimizing air leaks and heat transfers, thus reducing energy consumption effectively.
The high R-values achieved with EIFS usage means less energy is needed to achieve optimum heating or cooling levels inside.
Appropriate sealants chosen by expert EIFS contractors enhance this effect further. These professional workers tailor the system precisely to meet specific efficiency goals. The versatility of available sealant types such as multi-component and one-part urethane, hybrid urethane and silicone also contribute towards optimizing insulation performance without compromising design integrity of the structure.
Controlling air leaks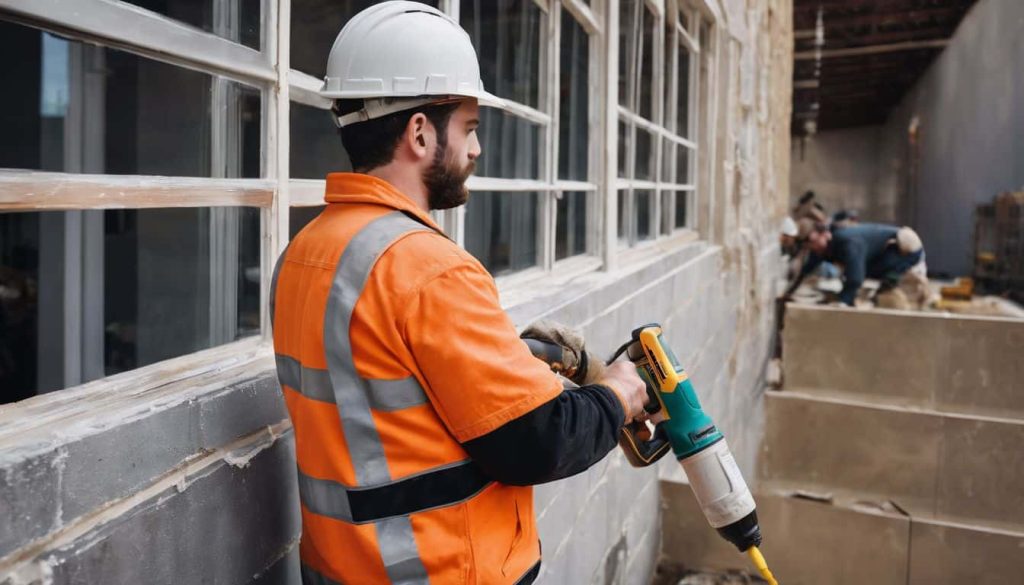 EIFS sealant contractors employ high-quality sealants to effectively control air leaks in commercial buildings. Their expertise lies in the proper application of these sealants, thus improving the energy performance of the building envelope.
They can select from a range of different types such as multi-component and one-part urethane, hybrid urethane, and silicone sealants for optimal results. The correct use of these materials reduces air infiltration by up to 55% compared to traditional brick or wood construction.
This contributes massively towards energy efficiency while ensuring continuous insulation with an appealing finish on your building's exterior facade.
Considerations in the Performance of EIFS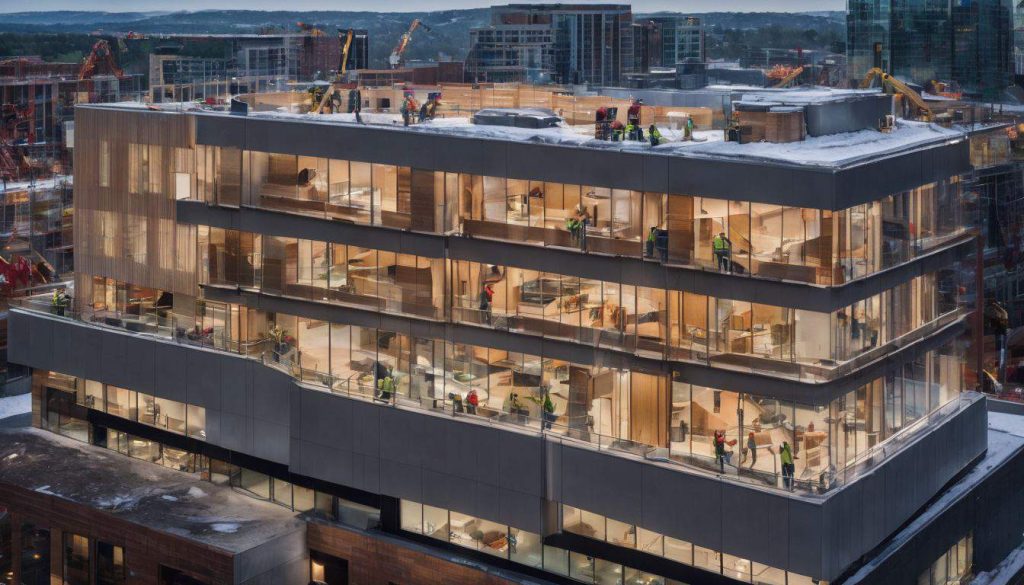 To ensure optimal performance of EIFS, it's crucial to focus on appropriate installation and regular maintenance. The system should also be compatible with other building components for seamless integration.
Proper installation and maintenance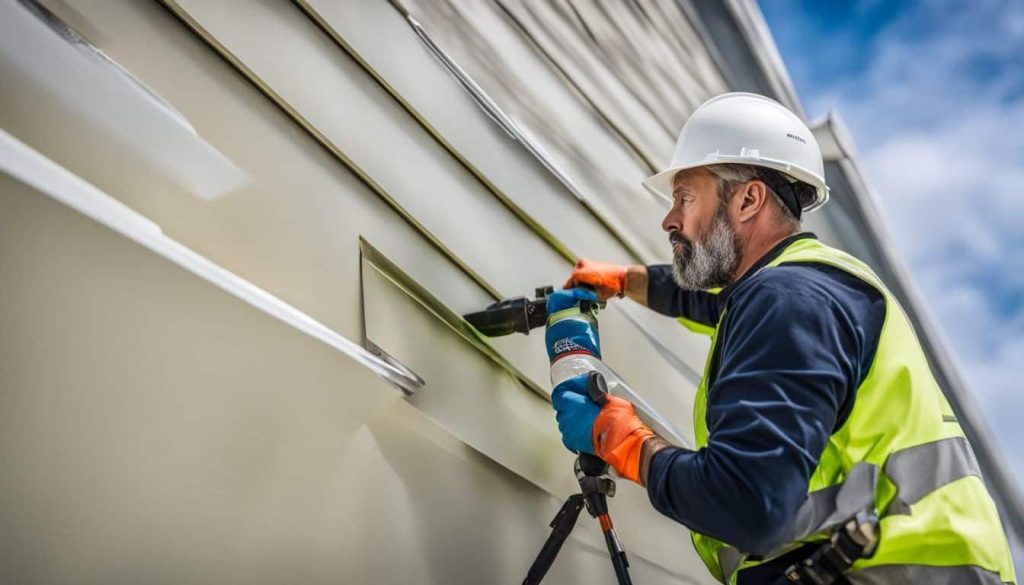 Proper installation and maintenance
of
EIFS systems
is a critical element in achieving energy efficiency in commercial buildings. Sealant contractors bring their expertise to each project, carefully applying sealants and ensuring
continuous insulation
for optimum performance.
This not only prevents air leakage but also enhances the building's overall energy performance. In addition, regular upkeep is necessary to maintain the integrity of the system over time.
Building owners can depend on these professionals to perform routine checks for any possible defects or damages that may affect the energy-efficiency goals set during implementation.
This way, they keep your EIFS structure functioning at peak levels while meeting green building requirements like LEED certification.
Compatibility with other building systems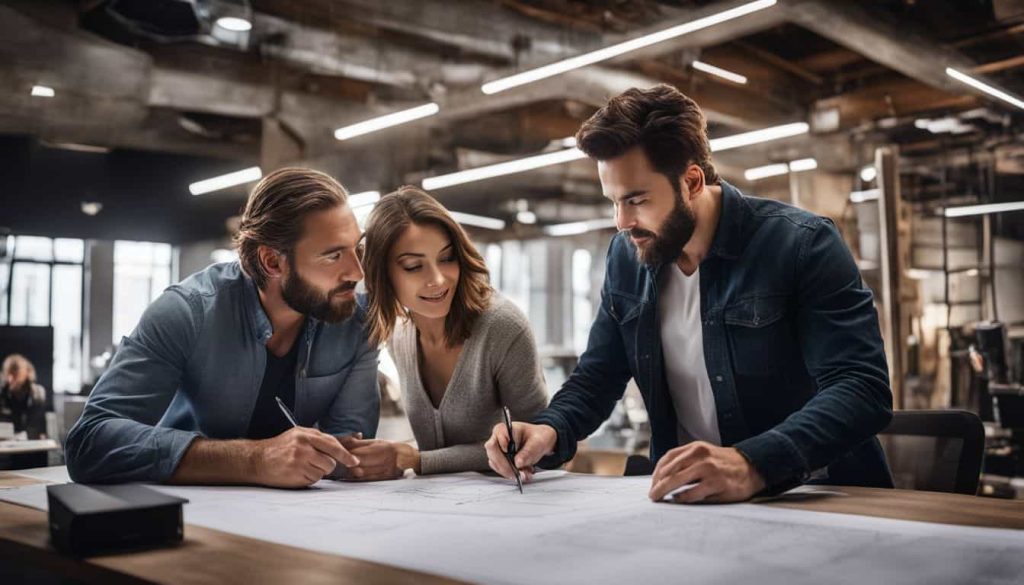 Exterior Insulation and Finish Systems (EIFS) harmonize well with various building systems due to its flexible nature. This compatibility transcends just physical integration, extending to the functional performance of these different configurations.
For instance, EIFS works hand in hand with HVAC systems by decreasing air infiltration up to 55%, leading to significant energy savings.
Seamless interaction between EIFS and diverse cladding options like brick or wood offers an aesthetically pleasing exterior without compromising insulation effectiveness. The unique ability of EIFS to adapt effortlessly provides numerous design possibilities for architects and building owners, from choosing custom colors that match existing structures to crafting designs that complement the local landscape seamlessly.
Choosing the Right EIFS Sealant Contractors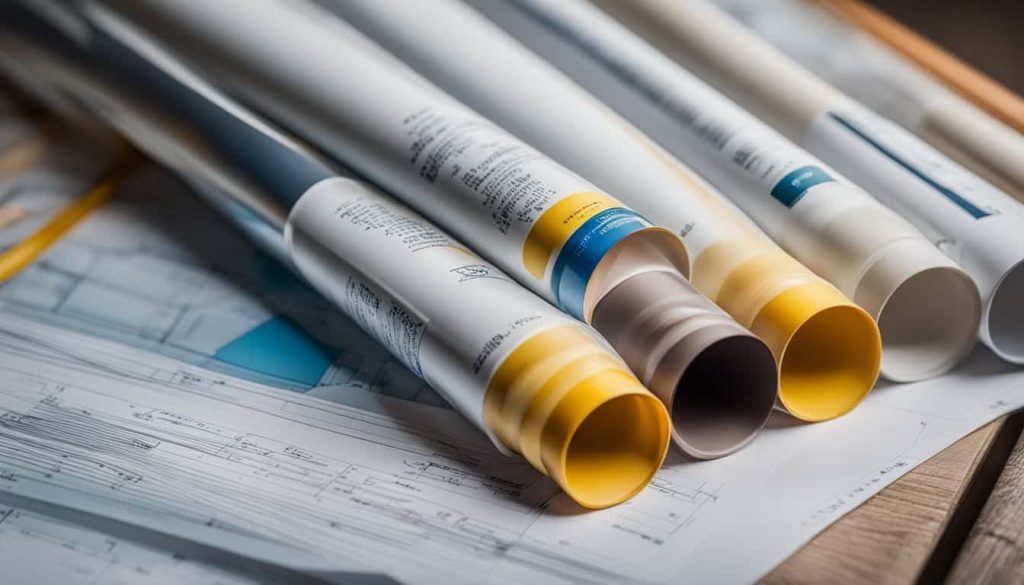 Making the right choice of EIFS sealant contractors is crucial for optimal results, as it requires expertise and experience, use of quality products, and strict adherence to industry standards and regulations.
Expert guidance and experience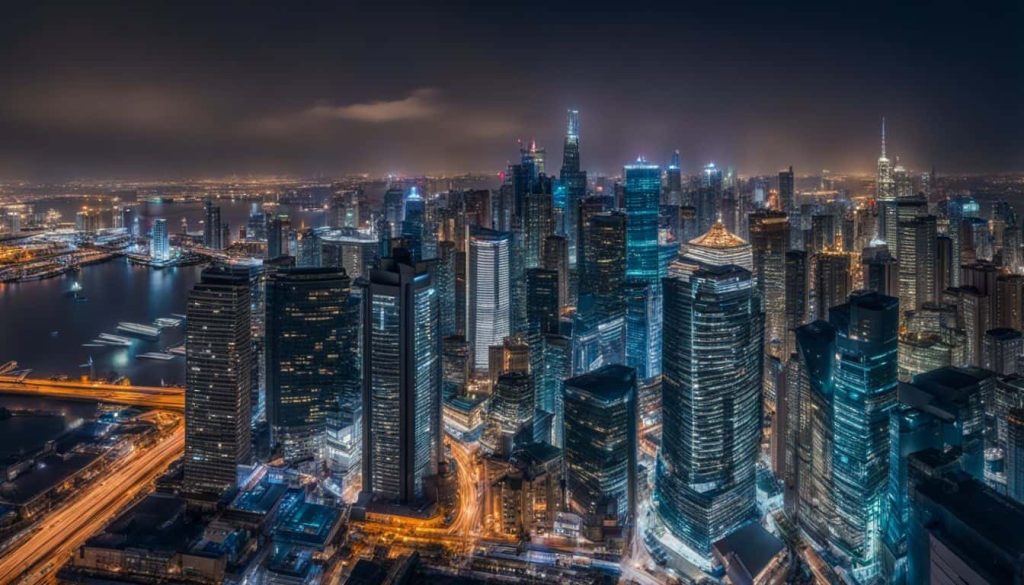 EIFS sealant contractors bring a wealth of expertise and hands-on experience to each project, which is mission-critical in enhancing the energy efficiency of commercial buildings. They possess vast knowledge on the correct application methods and techniques that ensure the maximum performance of EIFS systems.
Their field experience enables them to skillfully handle every aspect of installation, from assessing environmental conditions to prepping surfaces and applying sealants. This proficiency extends into maintenance, as they can expertly identify issues such as air leaks or thermal bridging early on before these escalate into bigger problems.
Moreover, experienced EIFS contractors are well-versed with industry regulations and standards – a key factor in ensuring long-term system durability alongside efficiency. Hence, engaging professionals with proven track records goes beyond achieving aesthetic appeal; it significantly contributes towards creating an energy-efficient building envelope that saves costs while curbing carbon emissions.
Use of high-quality sealant products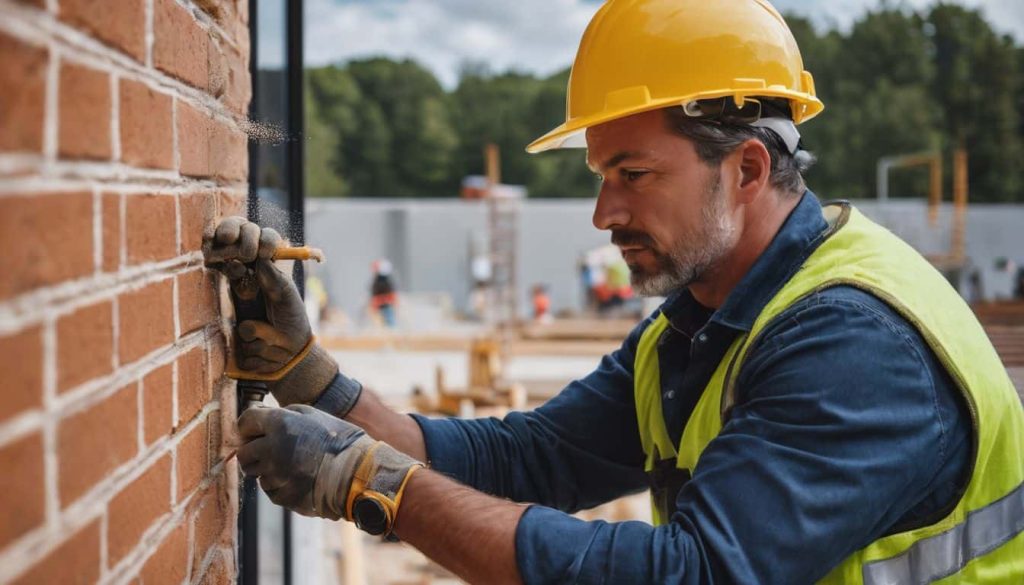 Selecting superior sealant products is an integral part of the EIFS installation process. High-quality sealants, when applied correctly by skilled contractors, form an airtight and waterproof barrier that significantly enhances the energy efficiency of commercial buildings.
They prevent air leakage and moisture intrusion into the building envelope, critical factors in maintaining optimal indoor climate control. In other words, they help keep warm air locked in during winter and hot air out during summer.
Sealants like multi-component urethane, hybrid urethane, or silicone offer different advantages tailored to unique design needs and energy efficiency goals. Furthermore, they contribute towards extending the lifespan of EIFS architecture by safeguarding it against environmental stressors such as wind-driven rain, thermal fluctuations and UV radiation damage.
Compliance with industry standards and regulations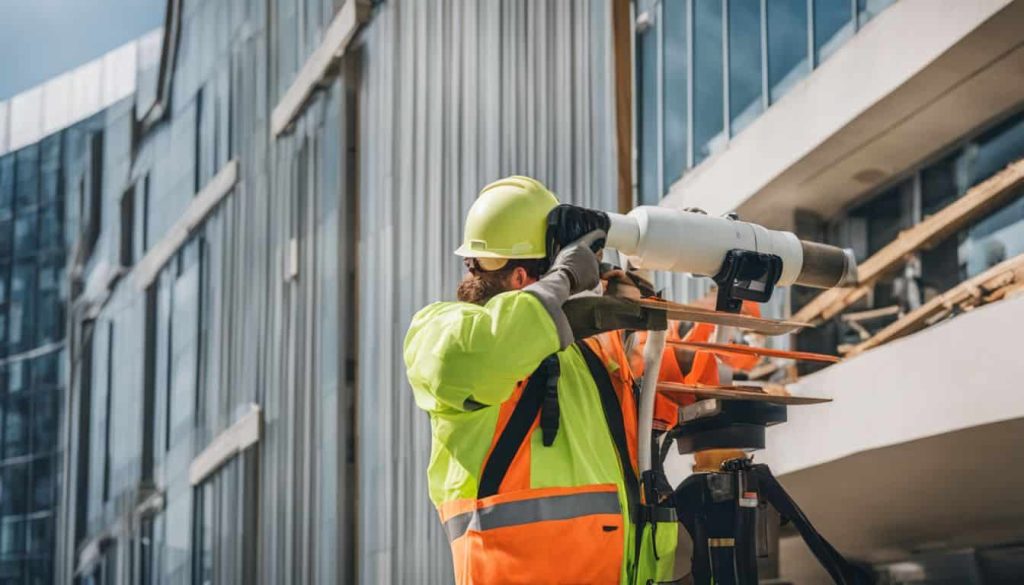 Choosing the right EIFS sealant contractor includes ensuring they comply with all current industry standards and regulations. These professionals hold a clear understanding of energy codes, building regulations, and green construction principles.
They apply this knowledge in their daily operations to ensure top-notch work quality and safety. Contractors who adhere to these guidelines contribute significantly to improving a building's thermal performance, reducing carbon emissions, and lowering utility bills.
Strict adherence to industry-approved techniques for installation and maintenance further enhances the durability of EIFS systems. It ensures long-term performance while avoiding potential issues such as moisture intrusion that could compromise energy efficiency or result in structural damage over time.
Moreover, utilizing compliant contractors also helps commercial enterprises meet various requirements for eco-friendly certifications like LEED.
Collaboration with Other Building Professionals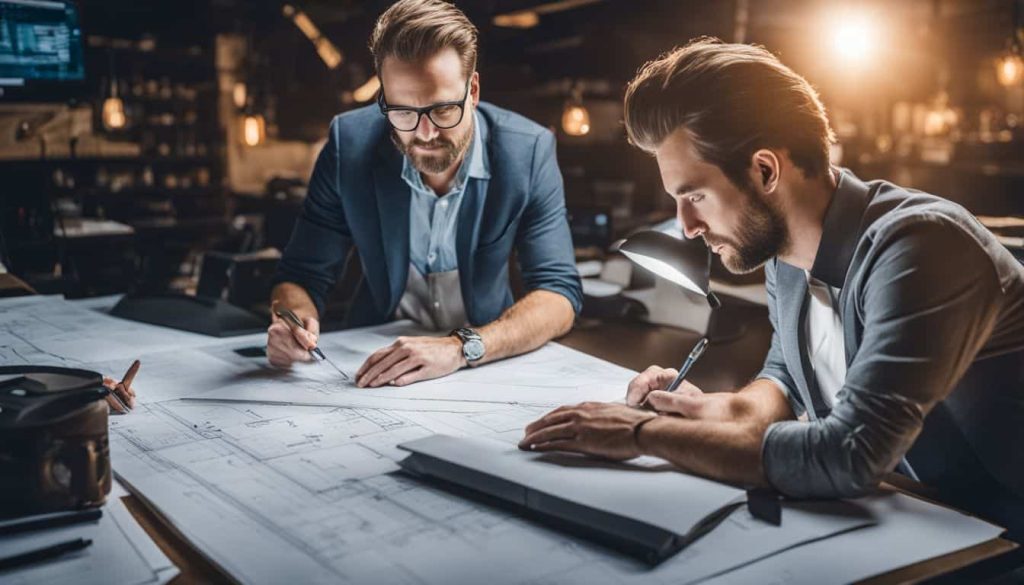 Working with other building professionals like architects and engineers is vital in integrating EIFS into a commercial building's design. Task distribution among contractors, and subcontractors ensures the proper installation of the system.
Building owners and managers play an active role in maintaining this insulation solution for optimal energy efficiency over time. Together, these collaborations assure that the EIFS aligns with overall construction goals by employing best practices for durability and sustainability.
Architects and engineers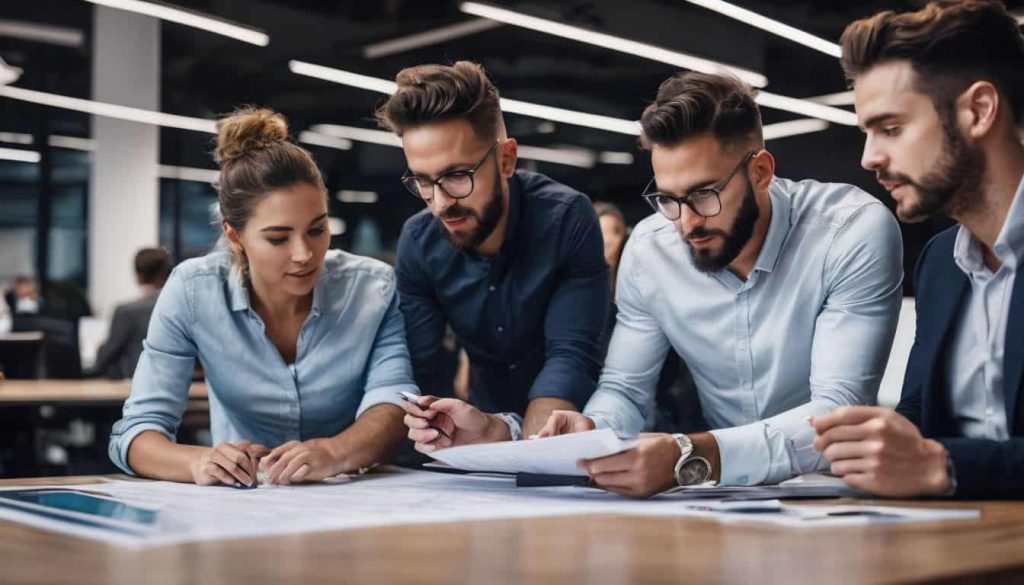 Architects and engineers play a pivotal role in the application of EIFS in commercial buildings. They design the layout while making crucial decisions about materials and construction methods, including the use of energy-efficient systems like EIFS.
Architects ensure that every aspect – from aesthetic appeal to building functionality – achieves a perfect balance. Meanwhile, engineers handle technical details ensuring that structures maintain strength, stability, withstand environmental factors while meeting energy efficiency standards.
Their expertise ensures that EIFS systems are correctly integrated into overall building designs for maximum performance and energy savings. Working closely with EIFS sealant contractors gives them the edge to grasp comprehensive knowledge of available products and technologies enhancing better decision-making in choosing optimal solutions for every project.
Contractors and subcontractors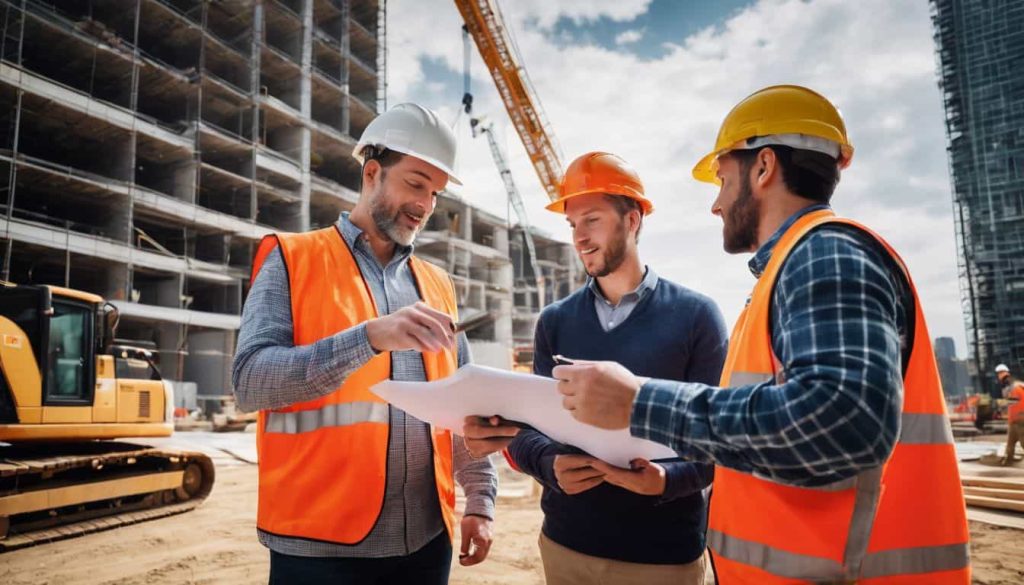 Building owners and managers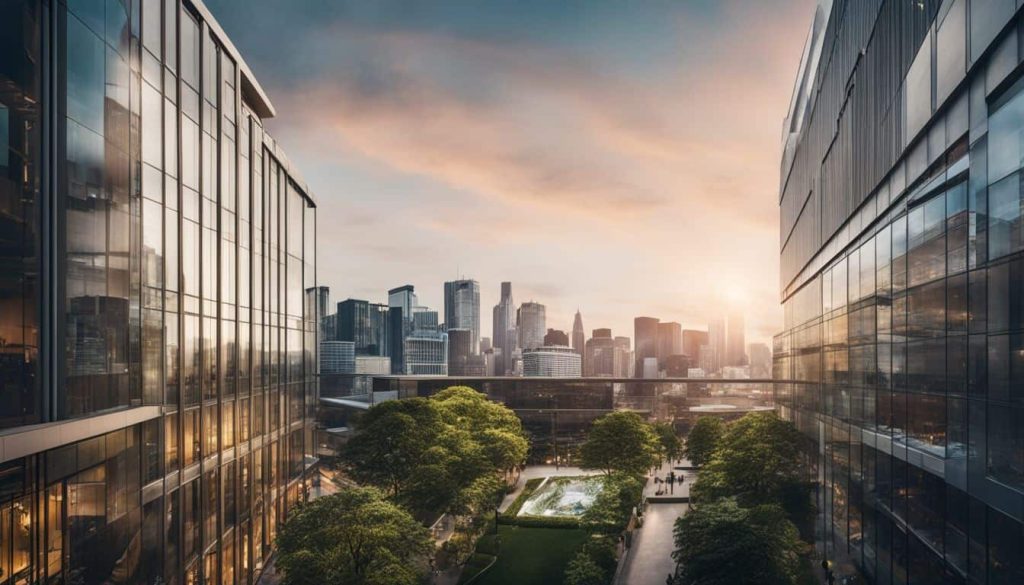 Building owners and managers play a vital role in improving the energy efficiency of commercial buildings. They make critical decisions that determine the choice of materials, systems, and contractors used for building construction or retrofitting.
As advocates for energy-efficient practices, they can opt for Exterior Insulation and Finish Systems (EIFS), contributing significantly to making their properties sustainable and cost-effective.
Collaboration with EIFS sealant contractors becomes crucial in this regard. Expert contractors provide guidance on proper installation, maintenance procedures, and selecting high-quality sealant products compliant with industry standards.
The impact is twofold: enhancing the building's aesthetic appeal while ensuring improved thermal performance resulting in reduced energy consumption over time.
Related Products and Technologies for Energy Efficiency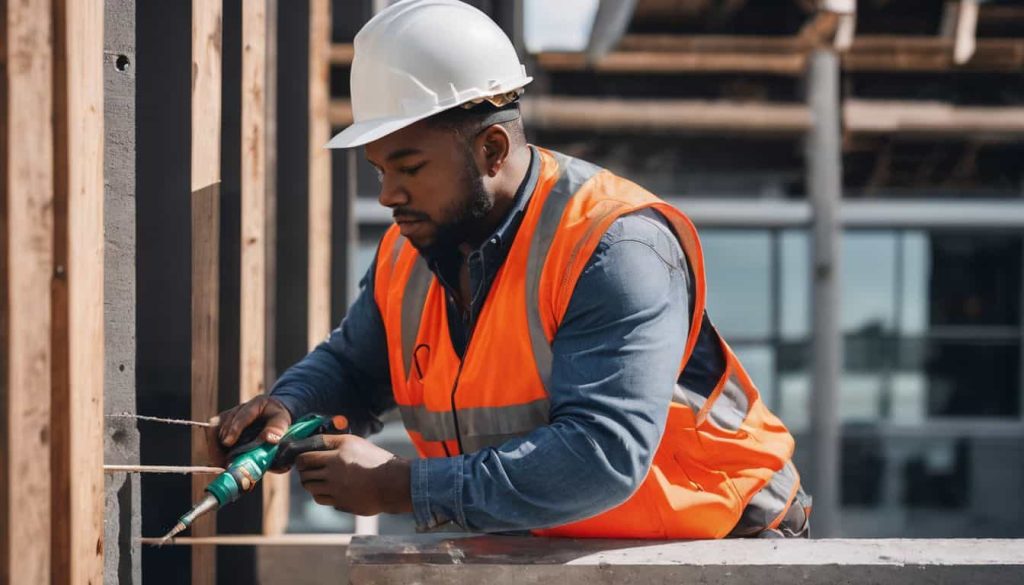 Discover how related products and technologies, like sealants and air barriers, work in tandem with EIFS to bolster energy efficiency in commercial buildings. Let's delve into the world of tested system performance and energy-efficient wall products that are revolutionizing the way we build for a sustainable future!
Sealants and adhesives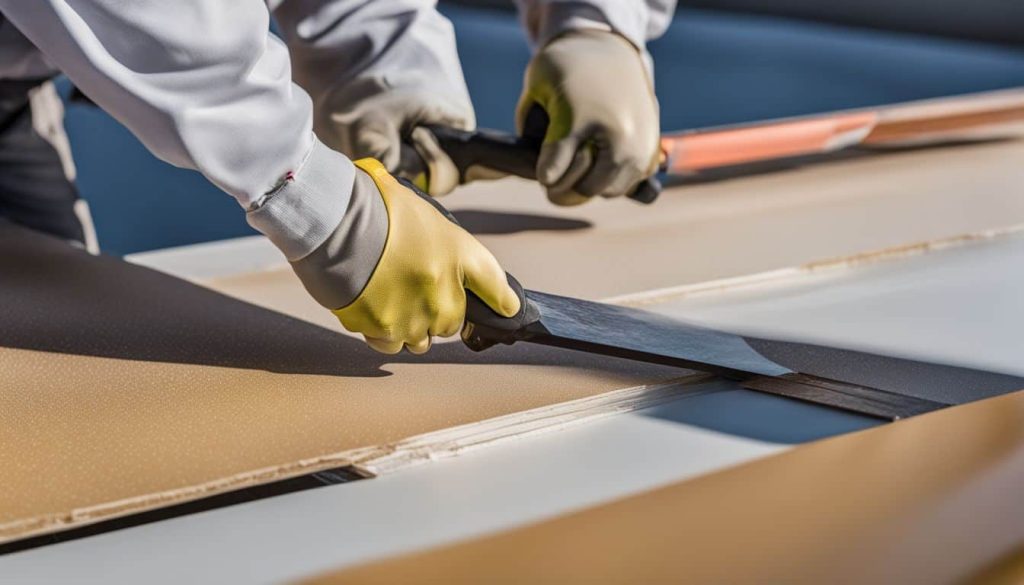 Sealants and adhesives have a crucial role in EIFS installation and performance. These products create a strong, durable bond between the building's exterior components, contributing to its overall energy efficiency.
High-quality sealants used by professional EIFS contractors prevent air leakage and moisture intrusion. Moreover, they ensure that the insulation remains intact against harsh weather conditions, optimizing thermal performance.
In terms of adhesive solutions, they hold the layers of the EIFS together firmly. Not only do these substances make EIFS more resilient over time but also help in achieving desired design aesthetics with their formulation flexibility.
Different types of adhesives are available today for varying needs – from multi-component and one-part urethane to hybrid urethane and silicone sealants. The choice depends on unique project requirements such as climate conditions or architectural details involved in commercial buildings' exteriors.
Overall, whether it's about maintaining an attractive appearance or enhancing a building's ability to conserve energy efficiently, sealants alongside superior adhesives prove essential for every successful EIFS installation job accomplished by expert contractors.
Air barriers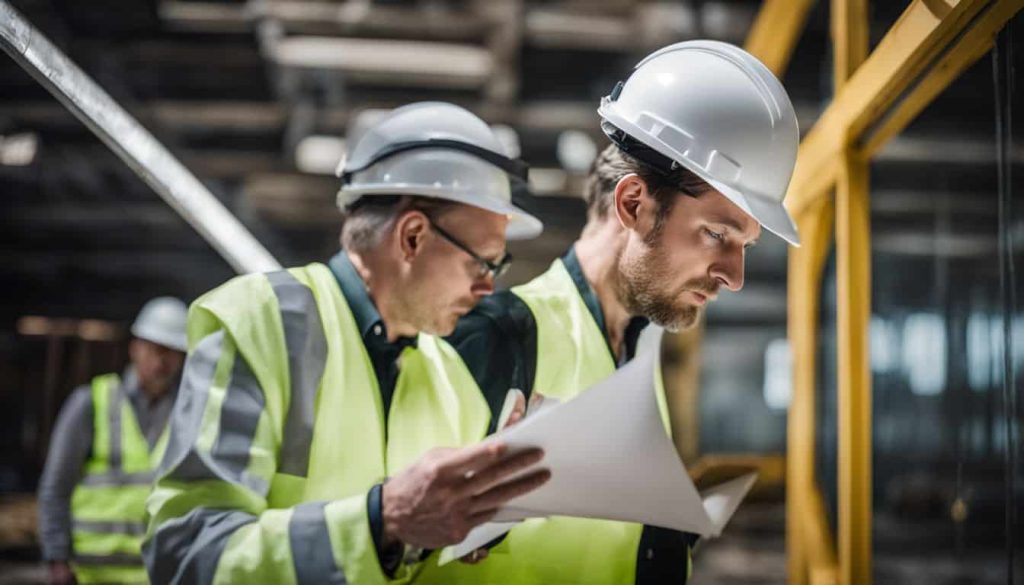 Air barriers in commercial buildings are a critical component, contributing significantly to energy efficiency. Featuring as integral parts of the Exterior Insulation and Finish System (EIFS), air barriers further reduce thermal bridging while preventing uncontrolled air leakage.
With a qualified EIFS sealant contractor at hand, businesses can ensure correct installation and proper maintenance of these barriers. A well-installed air barrier system stops most air leaks, enhancing HVAC efficiency and reducing energy consumption within the building.
The introduction of EIFS has taken the effectiveness of these barriers several notches higher by providing continuous insulation along with an attractive finish to the exterior wall surface.
Tested and documented system performance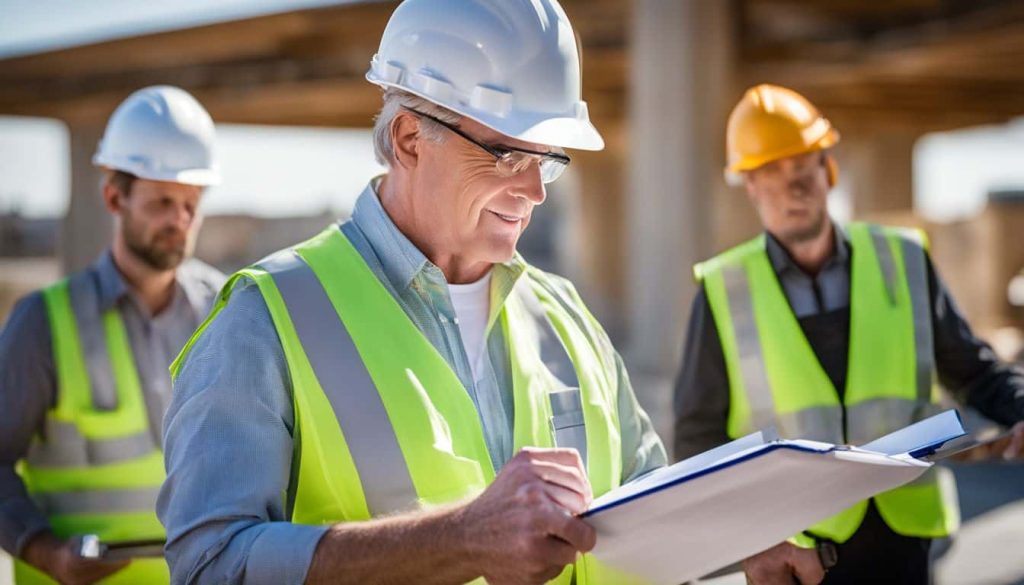 Accurate system testing is critical in the installation of Exterior Insulation and Finish Systems (EIFS). Experienced EIFS sealant contractors conduct a series of rigorous tests to ensure optimal performance.
These tests verify that the system meets or exceeds energy code requirements, enhancing energy efficiency in commercial buildings.
Documenting the system's performance offers transparency about its effectiveness in improving energy efficiency. Contractors typically provide verified documentation that illustrates how the building envelope's improved thermal performance reduces heating and cooling costs.
This process demonstrates tangible evidence of an EIFS's contribution to achieving green building certifications like LEED.
Energy-efficient wall products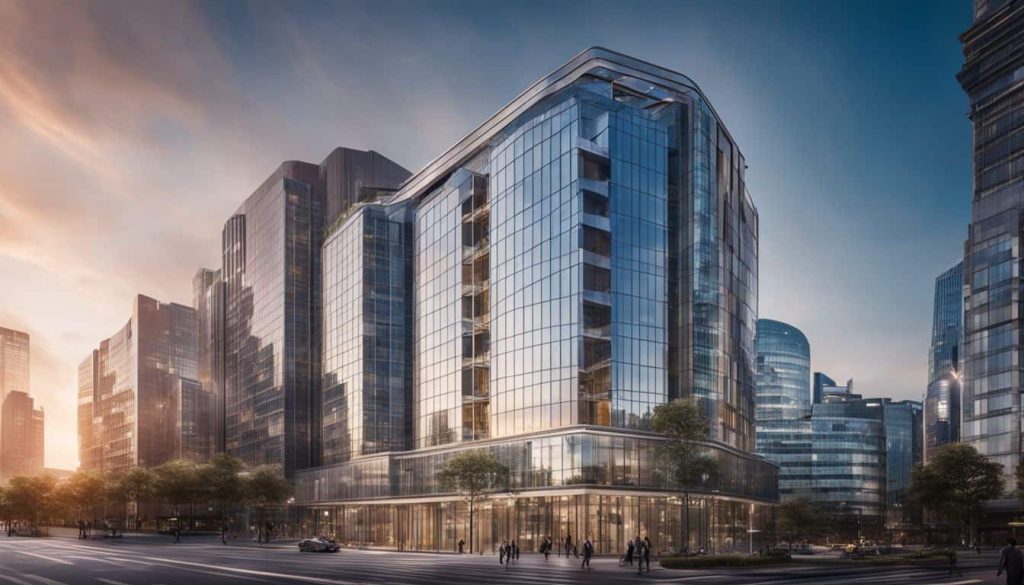 Energy-efficient wall products
play a significant role in modern construction, contributing significantly to the performance of commercial buildings. These products, like Exterior Insulation and Finish Systems (EIFS), help to
improve thermal performance
while reducing energy costs.
By providing continuous insulation, EIFS act as an air barrier that improves HVAC efficiency and lowers overall energy consumption. The use of proper sealants in these systems prevents air leakage and further boosts their performance.
As business owners strive for green certifications like LEED, the demand for such high-performing materials continues to grow. Implementing these advanced products demonstrates a solid commitment towards sustainability and cost-effectiveness with lower utility bills as well as reduced carbon emissions.
Benefits of Energy Efficiency in Commercial Buildings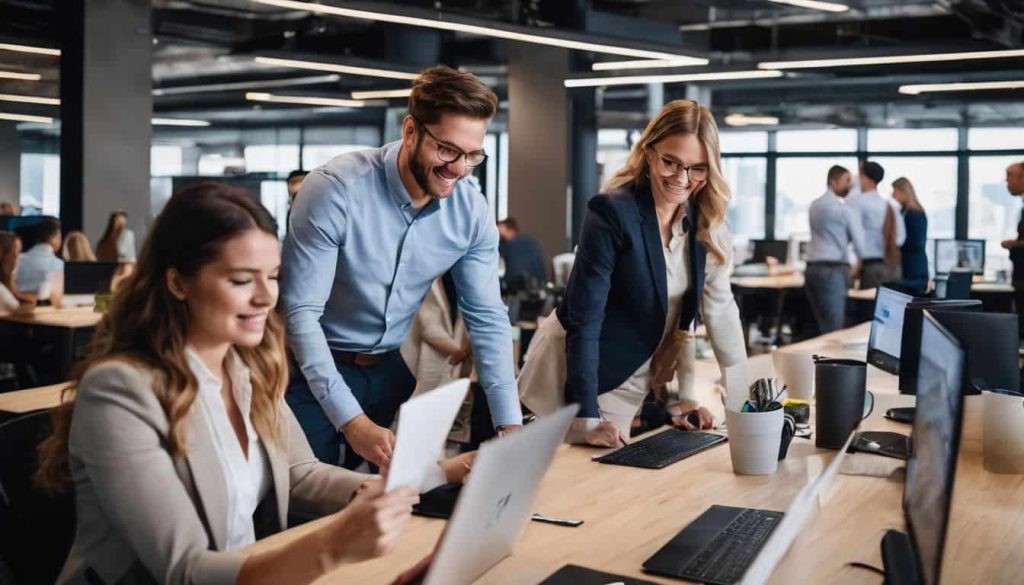 Energy efficiency garners significant benefits for commercial buildings by reducing operational costs with lower energy bills. It enhances sustainability and lessens ecological impact by conservatively utilizing resources.
Moreover, it fosters a more comfortable environment conducive to increased productivity among occupants, thereby contributing positively towards overall business outcomes.
Lower energy costs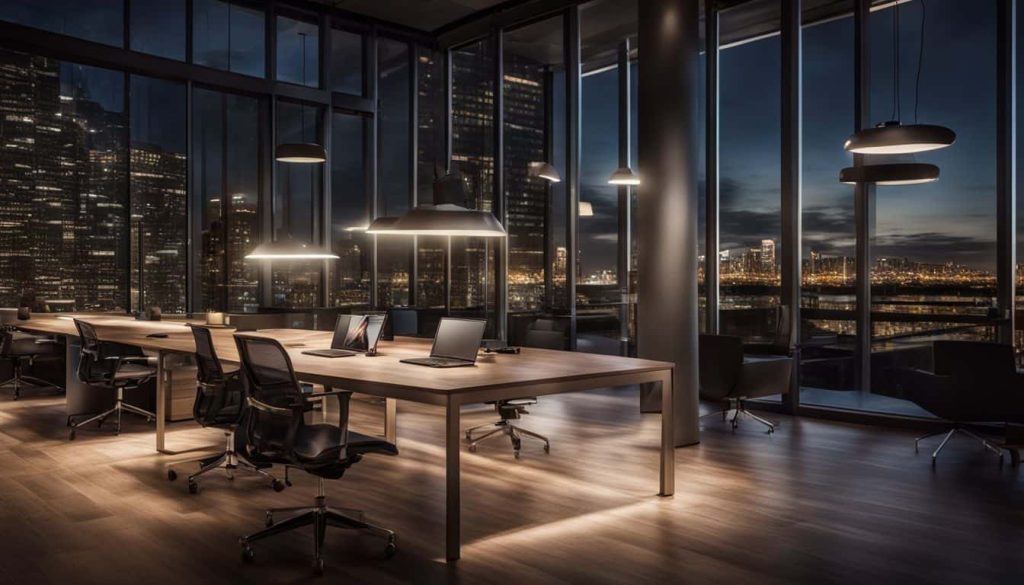 Implementing EIFS in commercial buildings significantly lowers energy costs. This is primarily due to its impressive R-value, reducing the amount of energy required to heat or cool the building.
Furthermore, it acts as an air barrier preventing air leakage and leading to improved overall energy performance of the building envelope. The result is substantial savings on utility bills thus offering a cost-effective solution for business owners while also contributing to sustainability efforts with reduced carbon emissions.
Reduced environmental impact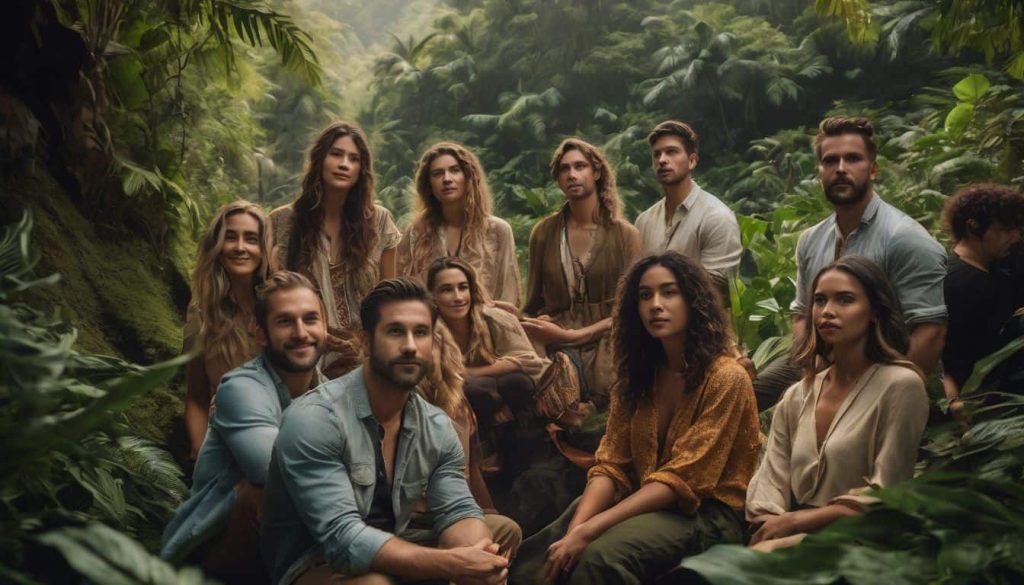 EIFS plays a significant role in minimizing environmental impact. It substantially cuts down on air infiltration, which is known to drive up energy consumption in buildings. This reduces carbon emissions and contributes positively towards maintaining a cleaner environment.
Furthermore, the application of EIFS in commercial buildings aligns with green construction principles leading to LEED certification. A lower carbon footprint is not just good for nature but also enhances a company's corporate social responsibility profile, making it an attractive choice for businesses aiming at sustainability.
Improved occupant comfort and productivity
Using EIFS in commercial buildings boosts energy efficiency, which translates into increased comfort for occupants. This system offers superior insulation, effectively maintaining a stable internal temperature and reducing unwanted drafts.
More consistent temperatures eliminate hot or cold spots that can be uncomfortable for building inhabitants. Alongside improved comfort levels, better indoor climate control also enhances productivity levels in workplaces.
Workers in an environment with optimized temperatures are likely to perform better and have higher job satisfaction rates. Installing EIFS isn't merely an investment in energy savings but also contributes towards creating a conducive workspace environment promoting optimal performance among employees.
Conclusion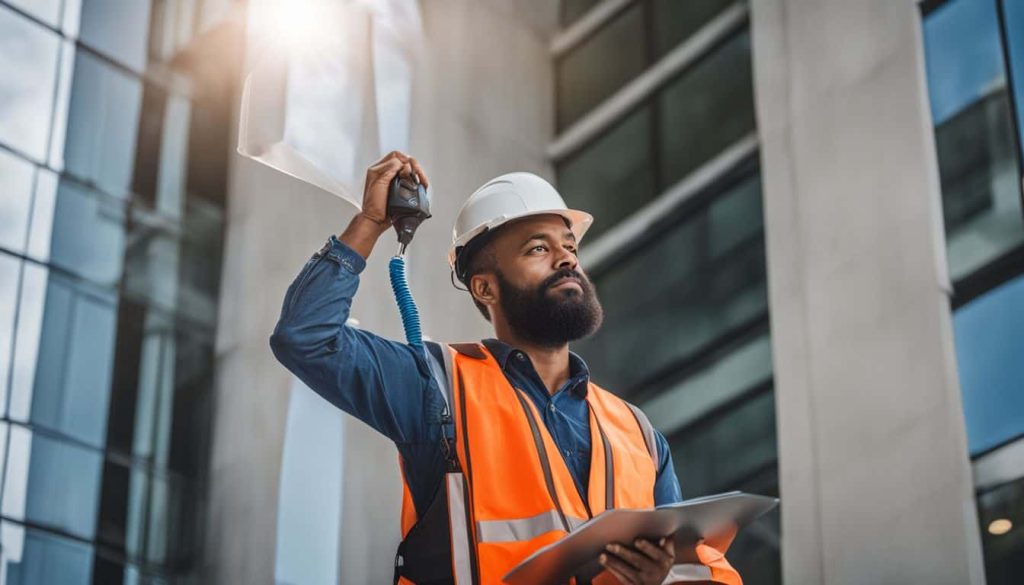 The use of EIFS in commercial buildings significantly contributes to energy efficiency, and the role of EIFS sealant contractors can't be overstated. They ensure proper installation, select optimal products, and maintain these systems for greater energy performance.
With their expertise, compliance with energy-efficient standards becomes achievable while also promoting sustainability. Ultimately, partnering with professional EIFS sealant contractors paves the way for a more efficient and eco-friendly future in the realm of commercial property development.
FAQs
What is EIFS and how does it contribute to energy efficiency in commercial buildings?
EIFS, or Exterior Insulation Finish Systems, are a type of cladding system that boosts energy efficiency by providing insulation outbound and reducing energy use in commercial buildings.
How can building with EIFS improve the building envelope's airtightness?
EIFS panels promote better envelope airtightness on HVAC energy use which results in enhanced thermal performance and reduced air leakage for better control of the indoor environment.
Can an existing exterior be repaired or updated using EIFS?
Yes! The new development in the EIFS industry now allows sealant contractors to apply over existing EIFS surfaces as well as other types of exterior cladding.
Are there different finishes available when implementing an EIFS cladding system?
Absolutely, modern EIFs offer specialty finishes including those with a metallic finish for aesthetic value without compromising on its durability and water-resistance properties.
Does the installation of an EIFs require professional expertise?
Definitely! Skilled applicators should install these systems because proper installation ensures optimum performance including improved drainage systems that could minimize moisture concerns.
Has any testing been conducted regarding EFI's contribution towards efficient building performance?
Surely! Third-party testing has shown remarkable improvements where wall assemblies using Efis had superior drainage; moreover thorough hygrothermal evaluation from reputable bodies like Oak Ridge National Laboratory supports these findings.