Unlock the Aesthetic and Functional Benefits of Using Venetian Plaster in Your Next Interior Design Project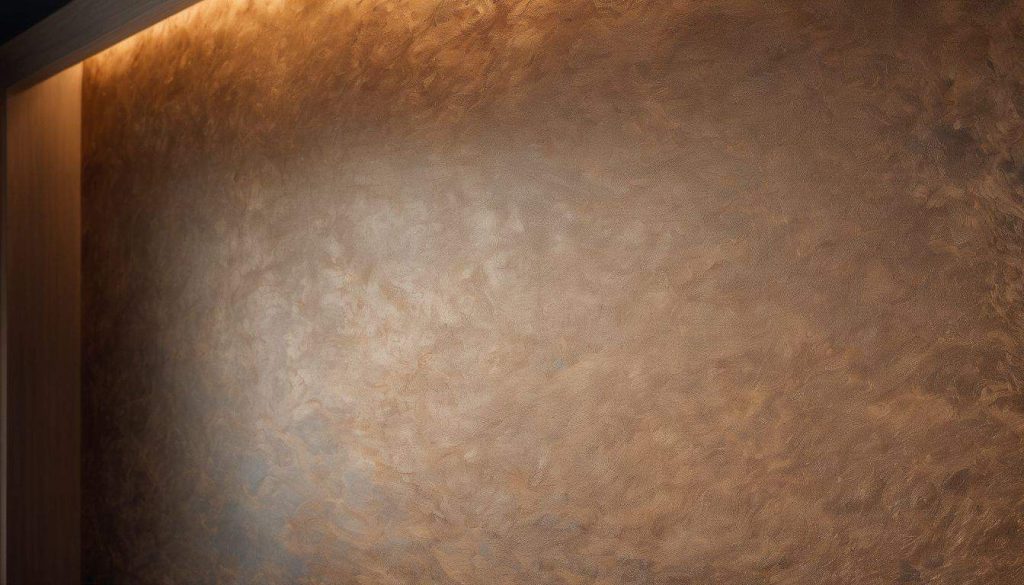 Are you looking to elevate your interior decor with a unique, durable and versatile wall finish? Venetian plaster is a remarkable wall treatment that can transform living spaces from dull to dazzling.
This blog post will explore the versatility of Venetian plaster, its benefits, application techniques, and more. Get ready for an informative journey into enhancing your home's aesthetic appeal in a sustainable way!
Key Takeaways
Venetian plaster is a wall finish that can make any room look elegant. It has been around since ancient times, thanks to its durability and easy upkeep.
This type of plaster offers many design choices and can mimic other materials like marble or limestone. It's great for all styles of homes, from traditional to modern.
Not only does Venetian plaster look good, but it's also eco – friendly. It's made from natural materials and helps clean the air in your home by absorbing carbon dioxide.
Using Venetian plaster is a smart way to increase the value of your home. Its beautiful appearance, versatility in design, and green appeal make it a great investment for any homeowner.
What is Venetian Plaster?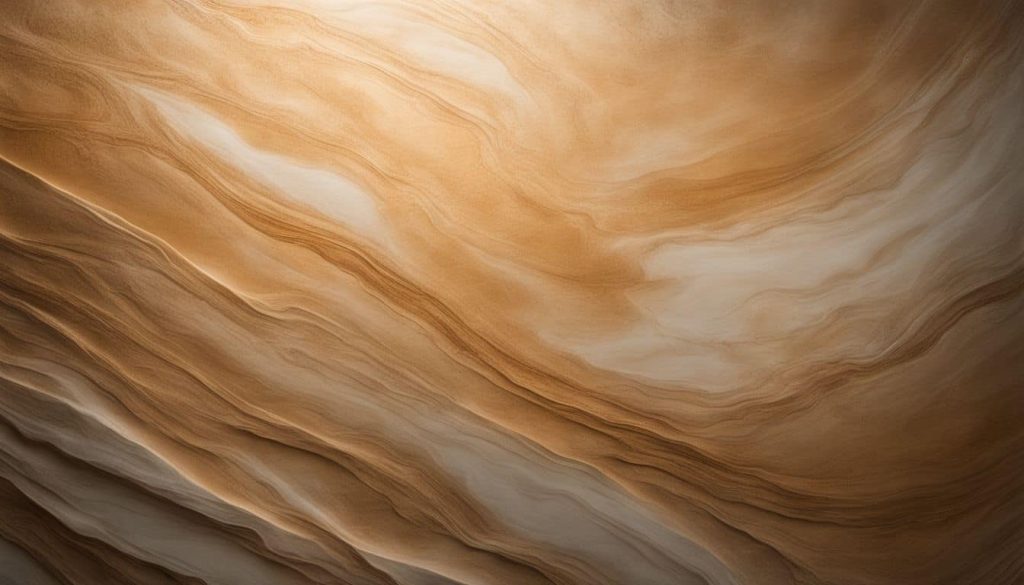 Venetian plaster is a timeless wall finish, embraced by interior designers for its versatility and aesthetic appeal. Originating from ancient Rome, this luxurious material features unique properties such as a marble-like surface and the ability to absorb carbon dioxide.
Made primarily from slaked lime and marble dust, it presents an eco-friendly alternative for wall finishes, offering durability and high-quality texture.
Brief history and origin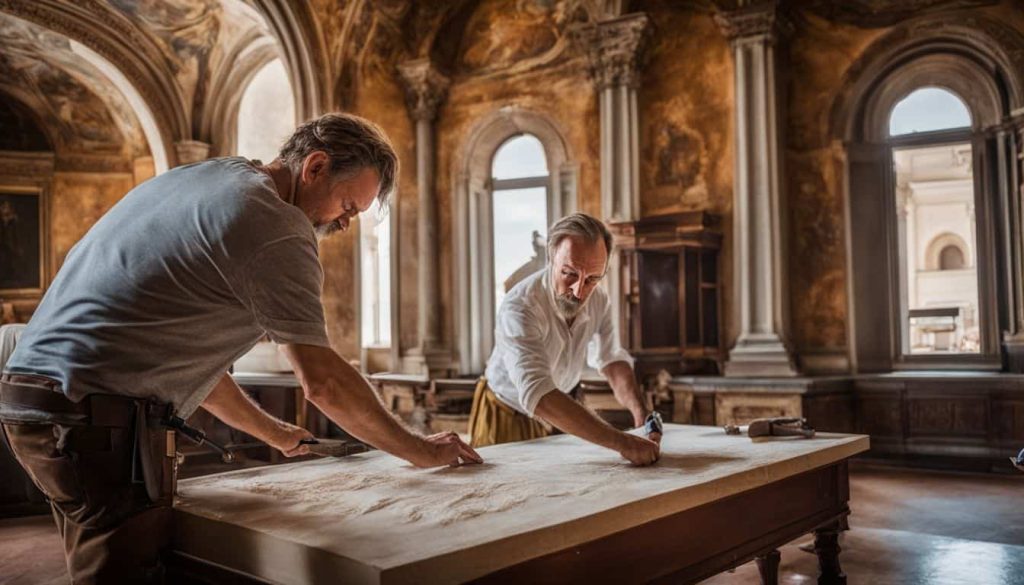 Venetian plaster, despite its name, didn't originate in Venice but dates back to ancient times. Its roots lie in the lime putty plasters used by Egyptians for their pyramids and Romans for their opulent villas.
As artisans sought to mimic the stunning appearance of marble without its hefty price tag, Venetian plaster became a popular choice across Europe during the Renaissance period. The Italian city of Venice embraced it wholeheartedly in the 1500s when skilled craftsmen elevated it into an art form.
From then on, this type of interior finish gained recognition as 'Venetian' plaster due to its extensive application throughout Italy's floating city. Over centuries, Venetian plaster has maintained its appeal due to factors like durability and easy maintenance – qualities that make it popular even today among homeowners seeking a blend of tradition and elegance for their homes.
Attributes and characteristics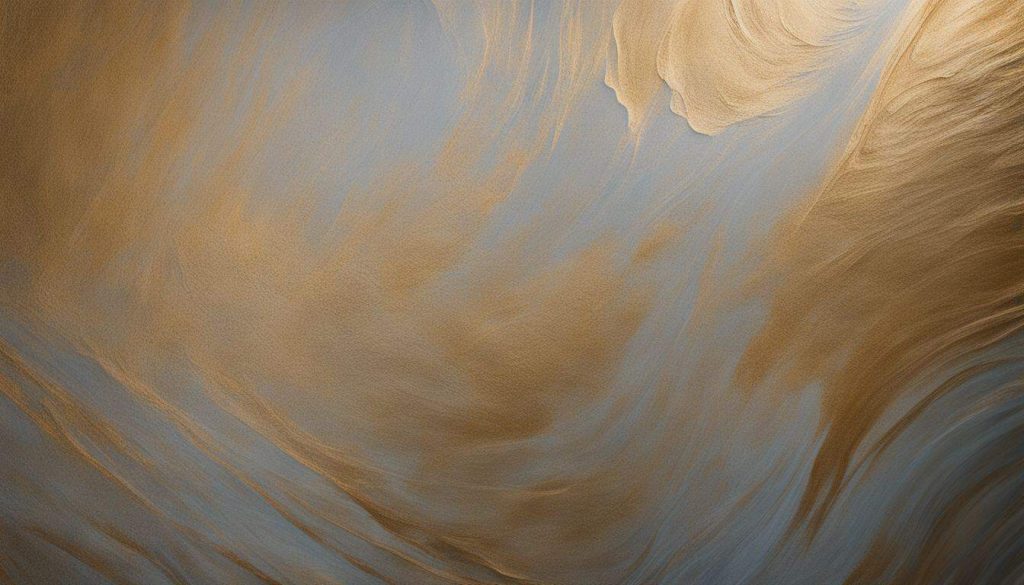 Venetian plaster boasts a number of unique attributes and characteristics that make it popular among homeowners. Its versatility in design enables you to achieve both traditional European stucco looks and contemporary aesthetics, molding the vibe of your space to your liking.
The durability of Venetian plaster, once applied correctly, ensures a long-lasting finish that withstands wear over years without losing its charm. With an array of color choices on offer, it provides an extensive palette for interior designers or DIY enthusiasts alike to play with.
Not only is Venetian plaster visually appealing, but it's also environmentally friendly — making it an excellent choice for green building projects. It absorbs carbon dioxide during curing, contributing to better indoor air quality by reducing harmful volatile organic compounds (VOCs).
Despite its luxurious marble-like appearance, Venetian plaster remains practical and cost-effective while requiring little maintenance – just another reason why this type of stucco has become increasingly popular for interior wall treatments.
Benefits of Venetian Plaster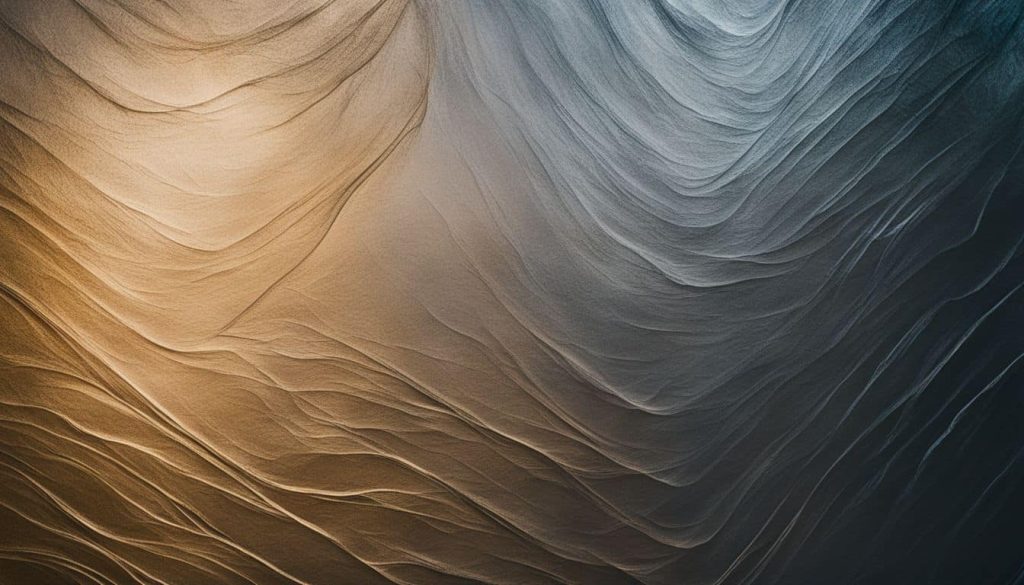 Venetian plaster offers a unique versatility in design with its ability to be molded into various shapes and textured finishes, fitting any interior style. Its maintenance is relatively easy, ensuring durability over time while retaining a polished and elegant look.
More importantly, Venetian plaster stands as an environmentally friendly choice due to its natural components that absorb carbon dioxide reducing indoor air pollution.
Versatility in design and application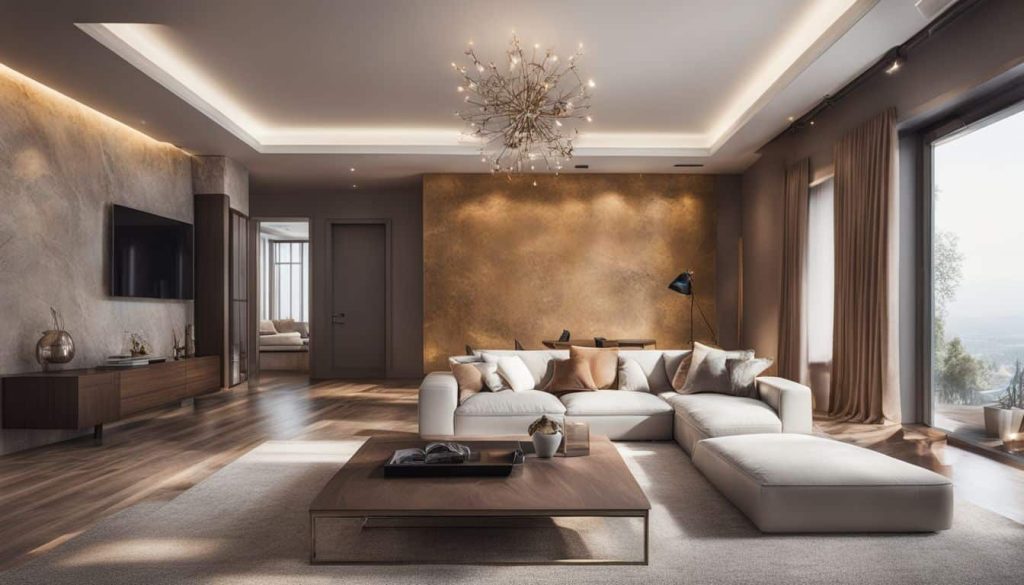 Venetian plaster brings versatility beyond compare, seamlessly fusing with any design style. Its wide range of colors and finishes unlocks a world of creativity for homeowners seeking to personalize their space.
You can apply it on multiple surfaces, including walls and ceilings, making it an ideal choice when remodeling different rooms in the house. This flexibility stems from its unique ability to mimic other materials like marble or limestone while retaining its striking appearance and durability.
Natural breathability makes Venetian plaster extremely resistant to mold and mildew, which boosts maintenance ease—an added advantage considering high-humidity areas within your home such as the kitchen or bathroom.
Undeniably, this versatile wall treatment option allows you to transform ordinary spaces into extraordinary interiors without being gratuitously expensive.
Easy maintenance and durability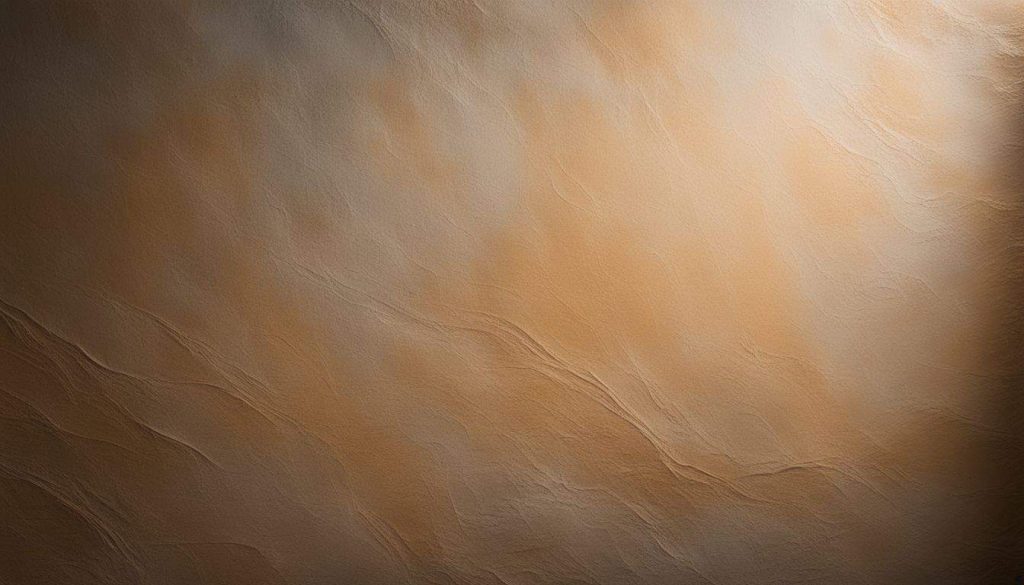 Venetian plaster stands as an easy-to-maintain and durable option for homeowners. The natural breathability of this unique decorative finish resists bacteria, dust, mold, and mildew accumulation, making your walls look fresh over a long period without extensive care.
This characteristic contributes to maintenance simplicity, keeping your interior spaces looking spectacular with minimal effort. What's more? Venetian plaster is remarkably resilient once applied appropriately.
It bears strong resistance on walls and ceilings, ensuring longevity irrespective of the harshness of environmental factors it encounters. With Venetian plaster in your interior design toolkit, you're guaranteed a wall finish that combines appealing aesthetics with impressive durability and simplified upkeep requirements!
Unique and elegant appearance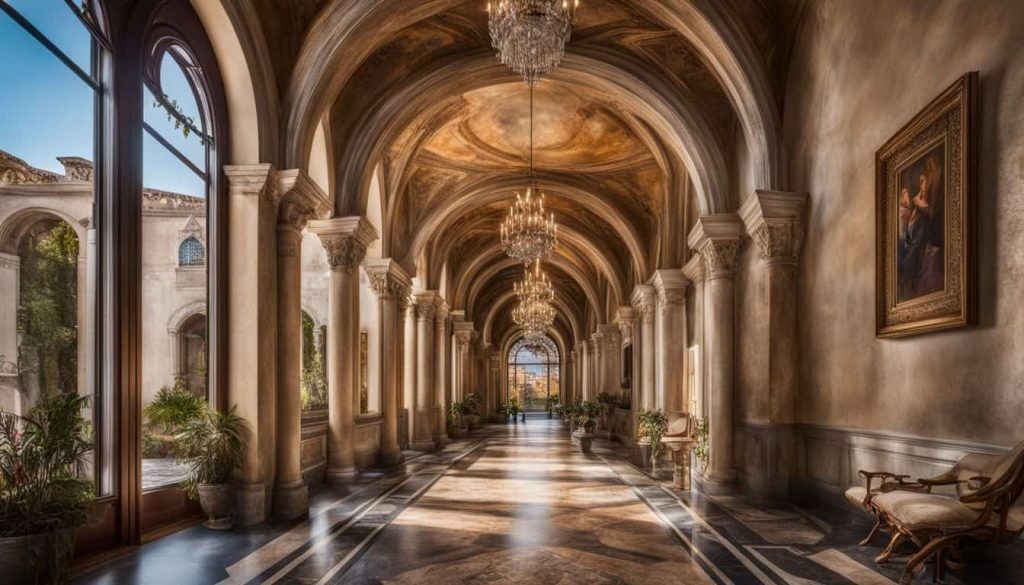 Venetian plaster transforms ordinary walls into distinctive masterpieces with its rich, multi-dimensional effect. It exudes an elegance beyond ordinary paint or wallpaper. The exquisite interplay of light and texture gives Venetian plaster a unique aesthetic appeal that enlivens any space in your home.
Its timeless beauty is derived from the natural ingredients used – marble dust and slaked lime, which allows for a glossy finish reminiscent of classic European architecture. Vibrant colors seep through thin layers, creating mesmerizing depth on wall surfaces.
This bespoke finish guarantees a signature look that leaves a lasting impression, enhancing the overall décor of your living spaces with brilliance and sophistication.
Environmentally friendly choice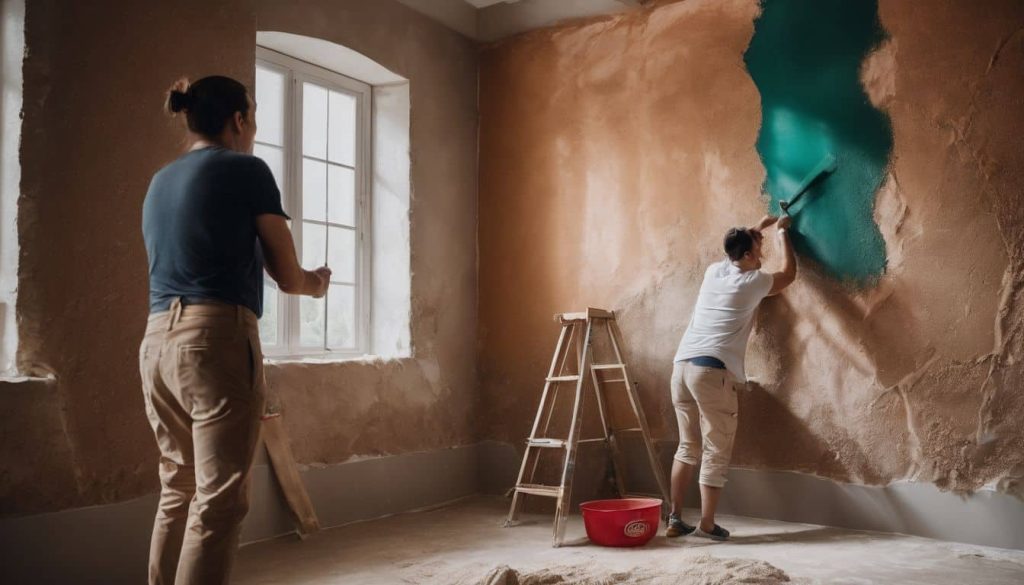 Venetian plaster stands out as a green and sustainable option for interior decoration. This plaster's natural ingredients make it an eco-friendly choice that contributes to reducing environmental degradation.
It consists of water, lime putty, and marble dust – all natural materials with minimal impact on the environment compared to conventional synthetic paints or wallpapers. Besides its environmentally friendly composition, Venetian plaster also has air purifying properties.
As it dries and ages over time, this decorative finish absorbs carbon dioxide from the indoor environment thus improving air quality in your home while keeping your walls looking stunningly beautiful.
This dual benefit underscores why many homeowners are exploring this green alternative for their renovation projects.
Increasing the Value of Your Home with Venetian Plaster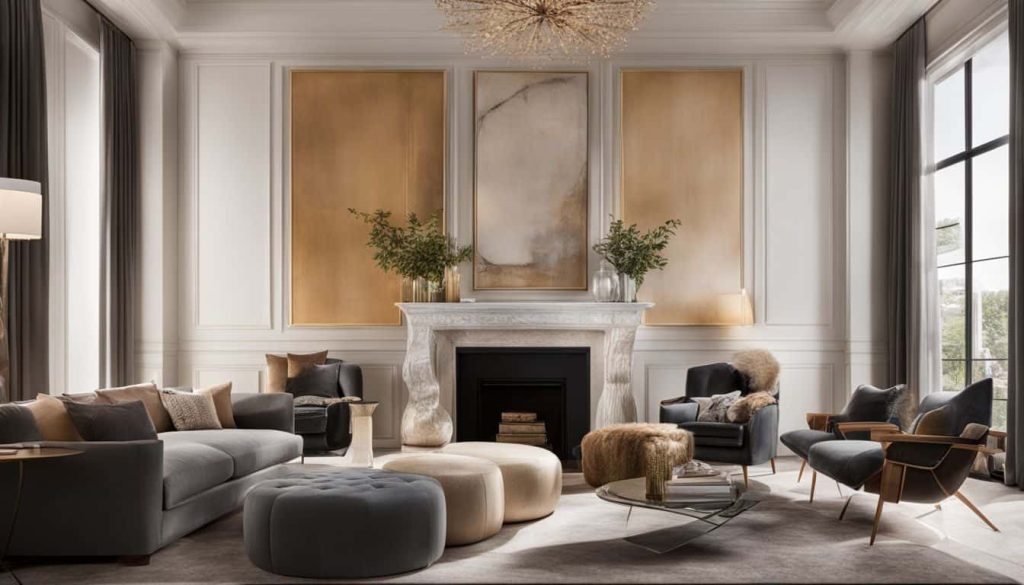 Boost the worth and appeal of your home by leveraging Venetian Plaster's interior design versatility, eco-friendly allure, marble-like resemblance, customization options, minimal maintenance requirements, enhanced longevity, and soundproofing properties.
Discover more about this superb investment for your residential property!
Interior design leverage
Venetian plaster delivers significant leverage in interior design. Its versatility and range of colors open up a wealth of creative possibilities for transforming any space. From subtle, matte undertones to glossy marble-like finishes, this adaptable wall finish caters to diverse aesthetic tastes.
The ability to mimic luxurious materials like marble gives homeowners an affordable alternative while still offering the sophistication sought after in high-end designs. Furthermore, Venetian plaster's sustainability and ease of maintenance add value not only aesthetically but also practically, broadening its appeal among eco-conscious homeowners.
With these attributes, using Venetian plaster can significantly enhance the aesthetic appeal and overall value of your home.
Eco-friendly appeal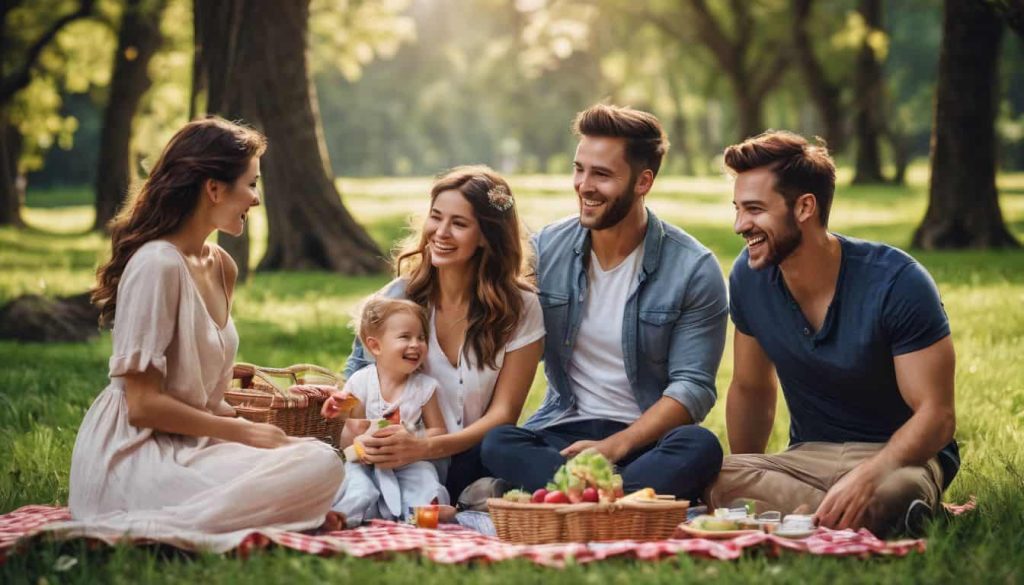 Venetian plaster is not just a stylish choice for your home, it's also an eco-friendly one. Its natural composition of lime and marble dust makes it an environmentally sustainable option.
The production process has a low carbon footprint, which contributes to less pollution.
The sustainability factor extends to the application as well, with Venetian plaster producing no harmful fumes or volatile organic compounds (VOCs). It improves air quality in your home by absorbing carbon dioxide and inhibiting mold growth due to its breathability.
These unique characteristics make Venetian plaster a green alternative for enhancing the beauty and value of your property while promoting healthier living spaces.
Resemblance to marble
Venetian plaster shares an uncanny similarity with marble, bringing an essence of luxury to interior spaces. The natural ingredients in the plaster, including marble dust and slaked lime, combine to produce a reflective surface that mimics the sheen of polished stone.
Venetian plaster's rich textures and subtle color variations further enhance its resemblance to marble. These factors allow homeowners to enjoy the opulence of marbled walls without bearing excessive costs or maintenance responsibilities.
As such, Venetian plaster remains an affordable yet sophisticated way to infuse elegance into homes. Its visual harmony with natural materials along with diverse color options makes it a preferred choice among interior designers seeking versatility and aesthetic appeal in their projects.
Customization options
Venetian plaster shines when it comes to customization options. This versatile finish offers an expansive color palette, enabling homeowners to achieve the exact hue they desire. You can opt for subtle tones that highlight minimalistic elegance or choose vibrant shades that reflect your personality.
The texture and effect of Venetian plaster can be varied as well, ranging from smooth and glossy to distressed and matte. Whether you want a dramatic marble-like brilliance or a quiet stone-like solidity, Venetian plaster lets you express yourself through your walls' texture and color! Unique combinations can create distinct styles in each room of your house without disrupting the overall harmonious aesthetic.
With Venetian plaster, endless customization possibilities exist; all aimed at creating highly personalized interior spaces tailored just for you.
Little maintenance required
Venetian plaster stands out as a low-maintenance option for homeowners. Unlike wallpaper or paint, it doesn't peel, chip, or fade over time. The durability factor of Venetian plaster adds to its easy-care merits as well.
You'll find no need for continuous upkeep, helping you save both time and money in the long run. This wall finish also naturally resists bacteria and mold growth due to its breathability trait – another perk that minimizes maintenance chores.
Dust simply wipes away from this type of surface, making clean-up tasks straightforward and hassle-free. With these qualities combined, choosing Venetian plaster can ultimately mean less work for you while ensuring your walls remain beautiful for years on end.
Enhanced durability
Venetian plaster ranks high on the durability scale, making it a practical choice for homeowners. Properly applied Venetian plaster forms a hard coating that is resistant to damage.
This sturdy finish ensures longevity and keeps your walls looking good despite daily wear and tear.
The inherent qualities of Venetian plaster add an extra layer of protection against mold and mildew. Its natural breathability helps keep bacteria at bay, contributing to its long-lasting appeal.
Whether you're considering Venetian Plaster for high-traffic areas or rooms prone to moisture, like kitchens or bathrooms – this robust material stands the test of time while maintaining its aesthetic charm.
Soundproofing capabilities
Venetian plaster enhances the ambiance of your home by not only providing an elegant look but also offering soundproofing qualities. It's known for its capacity to absorb noise, allowing you to enjoy quieter living spaces.
This feature makes it particularly beneficial in rooms where silence is a top priority such as bedrooms, home offices, or media rooms.
The inherent texture and depth of Venetian plaster can significantly reduce echoing and reverberation within your home, creating a more comfortable environment. Whether it's applied on walls or ceilings, this versatile material actively impedes the transmission of sound waves.
This characteristic sets Venetian plaster apart from other decorative finishes while adding value to your property.
Venetian Plastering Ideas for Interior Design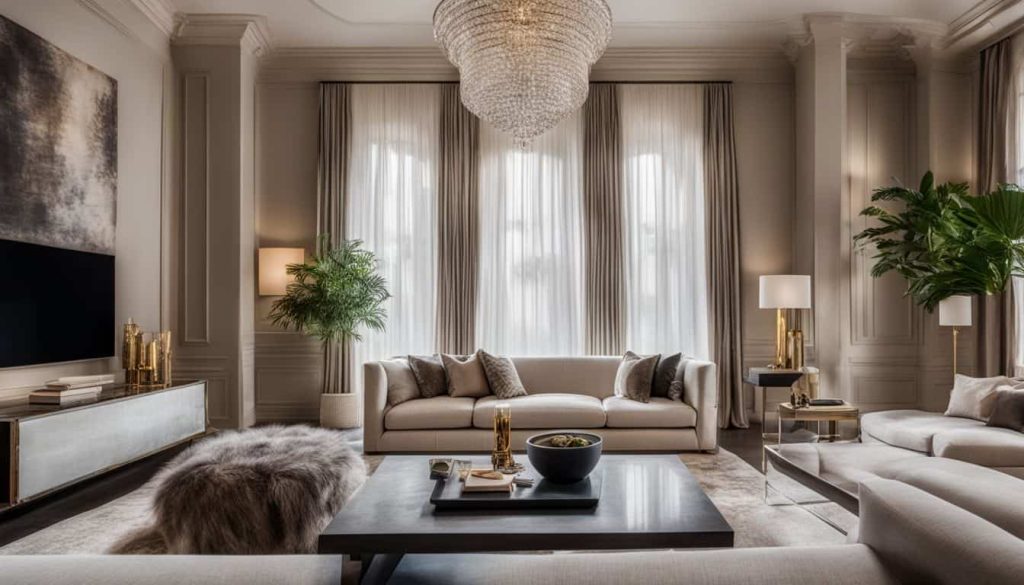 Explore the transformative quality of Venetian plaster in-store designs, unveiling a world of color options and polished plaster finishes. Dive into the promising trends for 2023 that take advantage of this versatile material.
With Venetian plaster, you can turn your interiors from plain to captivatingly stylish with high gloss or textured finishes, providing a whole new ambiance conducive for any setting.
Use in-store designs
Store owners often employ Venetian plaster in their interior designs. It enhances the overall customer experience, offering an elegant and unique aesthetic that draws people in. The natural breathability of Venetian plaster keeps environments healthier by reducing bacteria and mold presence.
With the wide range of colors available, store designers can curate a specific ambiance to match their brand's vibe or theme. Plus, due to its durability, Venetian plaster is a practical choice for high-traffic retail spaces as it resists wear and tear remarkably well.
Guide to Venetian Plaster colors
Venetian plaster brings a wide array of colors to your interior design palette. From neutral shades, like whites and grays to bold colors such as vibrant blues or rich reds, Venetian plasters can provide the exact hue you're searching for.
While traditional Venetian plaster often features earth tones reflecting materials found in nature, it's now available in virtually every color imaginable.
Selecting from this wide range of options allows homeowners to fully customize their space according to their taste and style preferences. Whether you're aiming for a classic look with softer shades or making a statement with bright pops of color, the versatility of Venetian Plaster makes it an excellent choice for any design aesthetic.
Dial up the drama in your living room by choosing a deep shade, or create serenity in your bedroom with calming pastels.
Different polished plaster finishes
Polished plaster finishes offer various aesthetic effects suitable for a multitude of interior design styles.
| Type of Polished Plaster Finish | Description |
| --- | --- |
| Classic Venetian Plaster | This finish is known for its smooth and glossy appearance that mimics the luxurious look of marble. |
| Marmorino | A polished plaster noted for its textured yet refined finish, often used to create depth and an element of intrigue on walls. |
| Scagliola | This polished plaster finishing technique produces an elaborate and extremely high shine effect, closely resembling precious stones or marbles. |
| Pitted Finish | For a more rustic appeal, the pitted finish provides a rough texture that emulates natural stone surfaces. |
| Dragged Finish | Dragging tools are used during application to create unique striations or wave-like patterns on the surface. |
| Distressed Finish | An intentionally imperfect finish typically chosen to create an aged or weather-worn impression ideal for vintage or industrial-style interiors. |
| Polished Stucco Lustro | This style delivers a shinier, deeply reflective surface due to additional burnishing after application. |
| Tadelakt | A traditional Moroccan polished plaster technique known for its waterproof properties and lustrous sheen; perfect for bathrooms or other humid environments. |
Venetian Plaster trends for 2023
Venetian Plaster trends for 2023 showcase a shift towards bold, striking colors. Homeowners are gravitating towards darker hues like deep navy blues, rich burgundies, and earthy greens – a nod to nature's influence in interior design.
As well as traditional polished finishes, experimenting with textured surfaces is becoming more popular. These entail applying the plaster in layers that can be shaped or sanded down, creating visually appealing patterns on walls and ceilings.
Another emerging trend involves integrating Venetian plaster into minimalistic designs by pairing it with simple furnishings and neutral color palettes to allow the beauty of the finish itself to shine through.
Most notably in high-traffic areas such as living rooms or hallways where its durability truly shines.
Venetian Plaster for Interior Renovations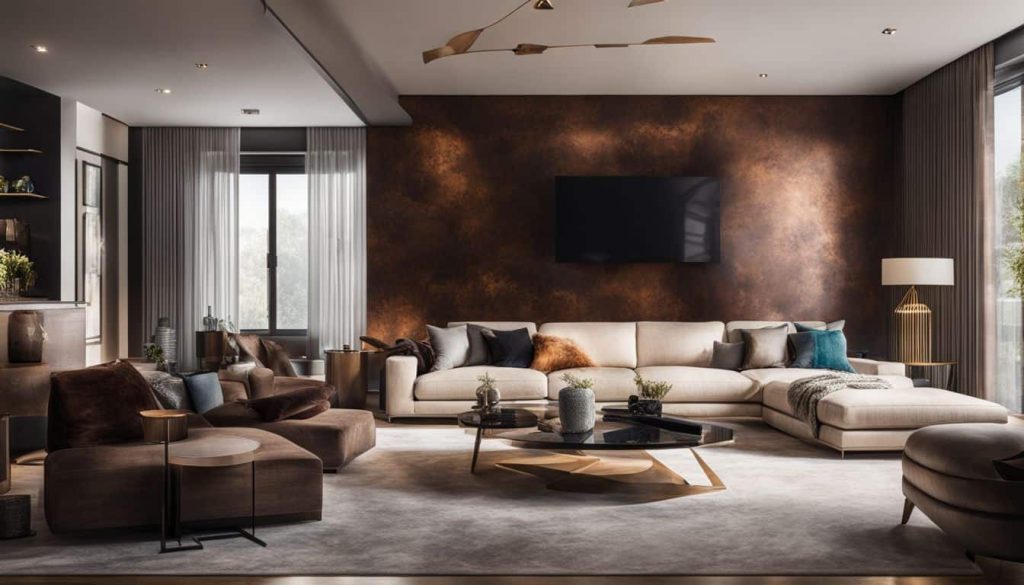 The application of Venetian plaster offers an elegant solution for interior renovations, turning plain walls into stylish textures with glossy or polished finishes that truly stand out.
Transforming plain walls into stylish structures
Venetian plaster instantly revamps bland walls into captivating, stylish structures. This versatile wall finish replicates the luxe appearance of real marble without breaking your budget, making it a practical and cost-effective alternative for interior decoration.
With its numerous color options, Venetian plaster offers an array of design possibilities that can complement any home style or decor.
The durability of this time-honored treatment is another reason homeowners love it. Once applied correctly, Venetian plaster not only enhances your walls' aesthetics but also boosts their resistance to wear and tear over time.
Its natural breathability makes it resistant to bacteria, dust, mold, and mildew—making maintenance a breeze! Choose Venetian plaster to transform unexciting walls into exquisite works of art while improving their functionality simultaneously.
Glossy, textured, and polished finish
Venetian plaster offers a versatile choice for homes seeking a glossy, textured and polished finish. The highly reflective surface transforms an ordinary room into a stunning space with the illusion of depth and texture.
This Italian-inspired wall treatment creates aesthetics that mimic marble or limestone's luxurious appearances without hefty costs. Like genuine stone surfaces, Venetian plaster is equally durable – it withstands climate changes, and everyday wear and tear, thus making it ideal for high-traffic areas in your home.
Not to mention its natural breathability prevents bacteria, mildew or mold from nesting on your walls while contributing to easy maintenance routines.
Creating unique wall stories is possible through Venetian plaster as you can customize colors suiting your décor preferences. Be it muted pastels complementing minimalist designs or vibrant hues reflecting boho-chic style – the palette choices are endless! Besides color versatility, its application techniques also vary offering distinct results: smooth polish yields brilliant sheen whereas intentional trowel marks give rugged looks reminiscent of rustic Tuscan villas.
The beauty doesn't stop at aesthetics; homeowners can breathe easy knowing their preferred interior finish features no harmful chemical odors owing to Venetian plaster's natural lime composition.
It respects not only aesthetic aspirations but also environmental needs – absorbing carbon dioxide from surroundings qualifying for sustainable green credentials! With all these remarkable qualities married together in one wall treatment solution, there's no wonder why more homeowners are choosing Venetian Plaster.
How Venetian Plaster Can Benefit Your House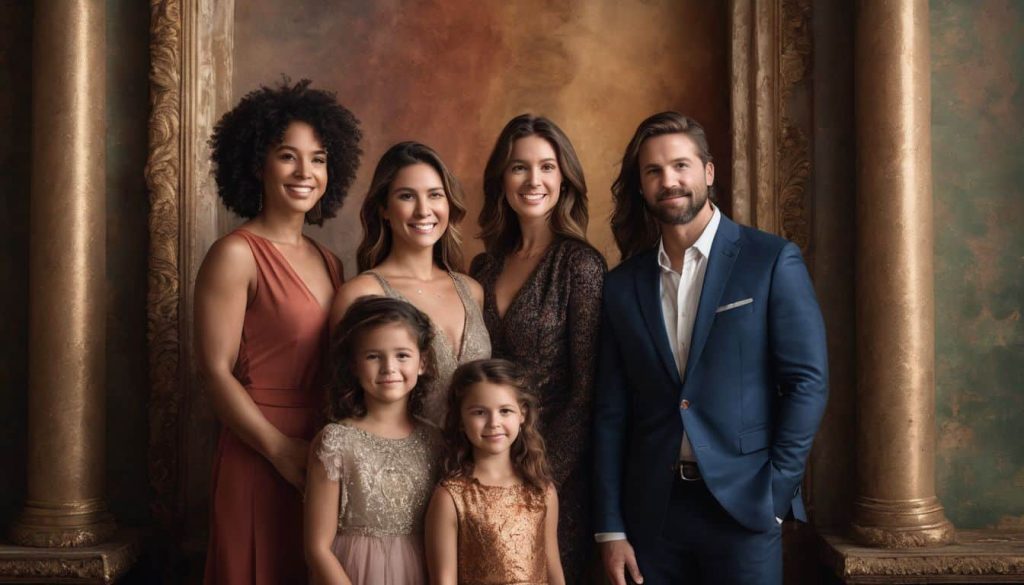 The versatility of Venetian plaster allows it to adapt to various wall finishes, turning ordinary spaces into unique showcases. Its aesthetic appeal can enhance the overall look and feel of your house, with varied textures and colors breathing life into plain walls.
The durability factor ensures that this artistic technique is not just beautiful but also long-lasting. With its eco-friendly nature, you can make a conscious choice for your home environment while elevating the design quotient simultaneously.
Furthermore, Venetian plaster requires minimal maintenance, making it an economically smart choice in the long run for any homeowner. Finally, its soundproofing capabilities add an extra layer of comfort and privacy to your living spaces.
Versatile wall finish
Venetian plaster creates a versatile wall finish that allows you to bring a touch of classic European luxury into your home. It's adaptable and can be applied to virtually any surface, providing endless possibilities for interior design projects.
This diverse attribute makes it stand out among other wall finishes on the market. The plaster's ability to imitate the look of real marble offers an elegant solution without incurring high costs associated with natural stones.
Available in numerous colors, Venetian plaster lets homeowners personalize their spaces and transform ordinary walls into stunning works of art. While enhancing your space visually, it also retains durability and is resistant to bacteria, dust, mold, and mildew which adds up to its maintenance convenience.
With Venetian plaster as your choice of wall finish, versatility merges beautifully with practicality offering aesthetic appeal that is hard to match.
Enhancing the aesthetic appeal
The versatility of Venetian plaster not only serves functional purposes but also enhances the aesthetic appeal of your home. The variety of textures and finishes it offers can transform plain walls into artistic murals.
By offering a wide range of colors, Venetian plaster allows homeowners to channel their creativity, crafting unique wall designs that reflect personal style.
Venetian Plaster emulates the luxe look of real marble without burning a hole in your pocket. Its ability to mimic the glamorous appearance and feel of this luxury material provides an upscale vibe to any room.
This polished plaster's glossy finish catches light beautifully, creating a dynamic effect throughout various times of day which ultimately amps up the visual allure.
Venetian Plaster as a Growing Trend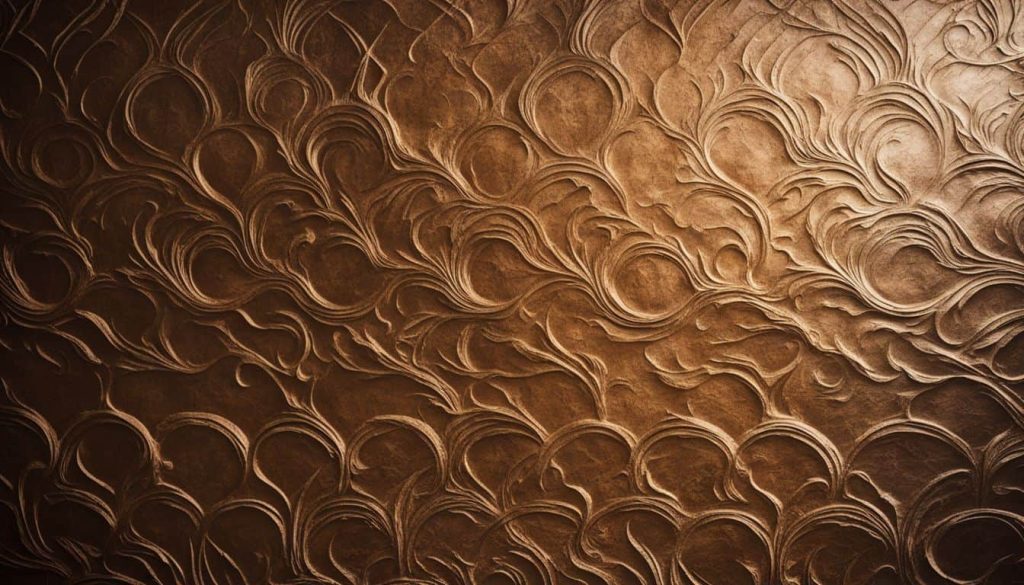 Venetian plaster is gaining momentum in the interior design realm due to its timeless elegance and flexibility. Its distinctive look lends a unique personality to each project, making it sought-after by homeowners and designers alike.
The increasing popularity of this versatile wall finish can be seen in modern homes as well as commercial spaces across the globe.
Timeless and versatile option
Venetian plaster stands as a timeless and versatile option for homeowners looking to elevate their interiors. Its aesthetic appeal appeals to both contemporary and traditional design tastes, promising not just a house, but a home of elegance.
With Venetian plaster, your walls become a canvas showcasing luxury similar to real marble but without the hefty price tag. This decorator's dream boasts an array of colors, catering to endless design possibilities unique to each homeowner's taste.
Durability is another feather in its cap – once applied correctly, it resists wear and tear on walls and ceilings over time. So whether you're renovating or building from scratch, choosing Venetian plaster delivers long-lasting beauty that transcends trends while enhancing your living space value.
Distinctive personality to each project
Venetian plaster lends a distinct personality to each project with its versatile nature and range of colors. Every wall or surface treated with this unique finish becomes a work of art, reflecting the homeowner's style and taste.
The variety it offers, from traditional European stucco looks to contemporary designs, gives interior spaces character that appeals not just aesthetically but also practically. Because of its durability and easy maintenance properties, each design feels fresh for longer periods without demanding too much attention in upkeep efforts.
Its capability to emulate the luxurious feel of real marble adds a refined touch while still being cost-effective—a way for homeowners to achieve high-end aesthetics without breaking the bank.
Increasing popularity in the interior design industry
Designers and homeowners are actively choosing Venetian plaster for their interior design projects across the nation. This surge in popularity is largely due to its unique, stylish appearance combined with extreme versatility and durability.
Venetian plaster transforms any space into an elegant masterpiece by mimicking the luxurious look of real marble at a fraction of the cost. Its wide range of available colors offers unlimited design possibilities that inspire creativity in every project tackled.
Interior designers appreciate how it breathes life into different styles without compromising on longevity or ease of maintenance.
The environmental benefits cannot be overlooked either – Venetian plaster is made from sustainable materials and does not emit odors, making it a responsible choice for both domestic spaces and commercial settings alike.
Indeed, more people are recognizing these advantages daily, propelling the popularity of this ancient artistry into modern times within the interior design industry.
Where to Find Venetian Plaster and How to Apply it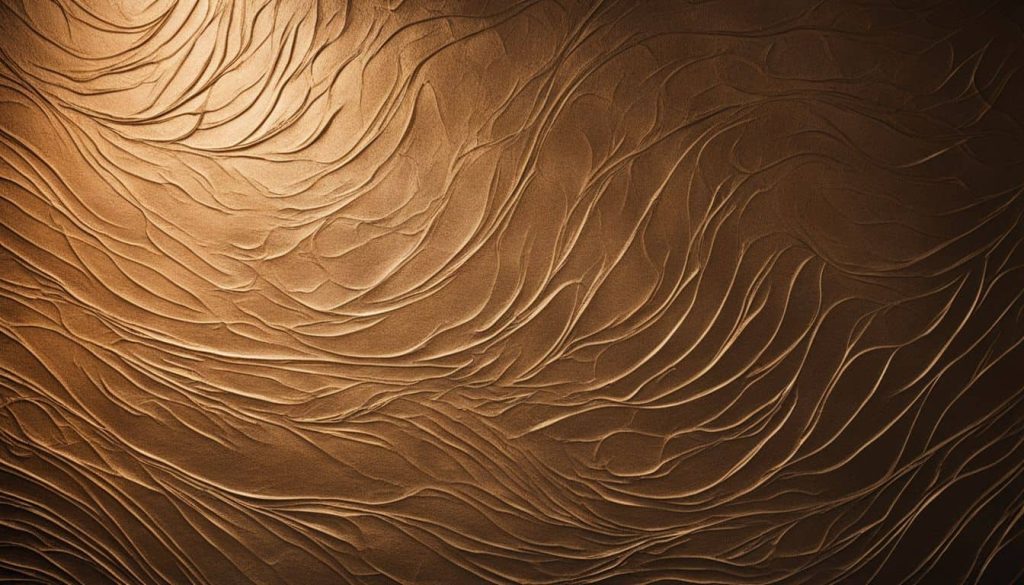 You can purchase Venetian plaster from local home improvement stores or online retailers, and applying it involves a multi-step process that includes preparing the wall surface, layering and sanding the plaster, and sealing for a polished finish.
Where to buy Venetian Plaster
Home improvement stores and specialty craft shops typically stock Venetian plaster for local shoppers. An expanding array of online retailers, such as Amazon and eBay, also offer a wide selection of Venetian Plaster products for purchase from the comfort of your home.
Professional-grade Venetian plaster is often available through building supply companies or direct from manufacturers like Lowe's, Home Depot, or Sherwin-Williams for those looking to take on bigger projects.
Another excellent resource are suppliers specializing in sustainable building materials since they recognize Venetian plaster for its eco-friendly qualities. They provide an extensive range of colors and can give expert advice on application techniques.
Plus, shopping at these outlets supports businesses committed to green construction practices.
Lastly, Interior design studios may carry this versatile material given its popularity among decorators wanting to create distinctive textures and finishes. These establishments usually work with high-quality brands that ensure long-lasting results while delivering the desired aesthetic appeal.
Steps for applying Venetian Plaster
Mastering the application of Venetian plaster can add shimmer and class to your interior walls. Here's a step-by-step guide:
| Step | Description |
| --- | --- |
| Prepare the Wall | Ensure the surface is clean, dry, and free from dust or dirt. |
| Apply Primer | Use a roller to evenly apply a primer coat, improving plaster adhesion. |
| Mix Venetian Plaster | Blend until achieving a smooth consistency. |
| Apply First Coat of Plaster | Use a steel trowel to spread it across the wall thinly and evenly. |
| Dry the Surface | Allow at least 24 hours for the first layer to dry completely. |
| Sand Surfaces | Smooth any rough spots on the dried surface using sandpaper. |
| Apply Second Coat | Repeat steps four and five for a second layer, ensuring an even finish. |
| Burnish and Polish | After drying, buff up areas with fine-grit sandpaper then polish with a clean trowel for that marble effect. |
Conclusion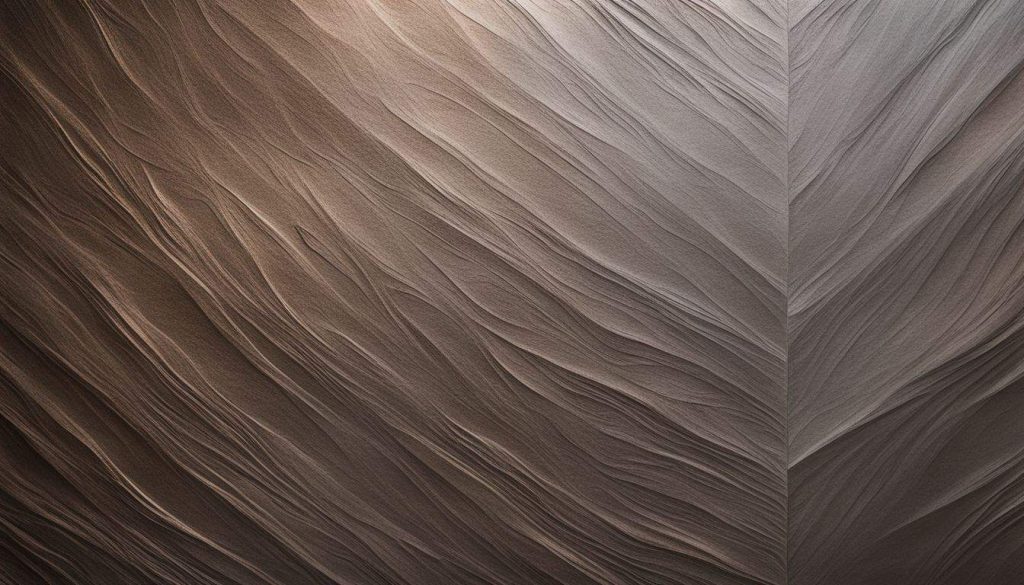 Venetian plaster stands out as a versatile and aesthetic option for your interior plastering projects. Its wide array of color choices, durability, and easy maintenance make it an ideal choice for homeowners.
Not only does it elevate the elegance of your home, but this eco-friendly wall treatment also enhances property value seamlessly. Step into a world of timeless beauty with Venetian plaster to transform your living space into an artistic masterpiece.
FAQs
What is Venetian plaster?
Venetian plaster, also known as polished plaster or Venetian stucco, is a type of decorative surface texture used for interior and exterior wall finishes.
Why is Venetian plaster popular in interior design?
The popularity of Venetian plaster comes from its beauty, versatility in design styles, customization potential, and unique texture that adds an artistic flair to spaces.
How does the application process work for installing Venetian Plaster?
When applying Venetian plaster, professionals use artistic techniques such as layering and color mixing; it's often best to hire one due to the detailed method of installation where the material gets applied in thin layers.
Does using this type of finish have any environmental impact or sustainability concerns?
In fact, not only does traditional lime-based Venetian plaster absorbs carbon dioxide making it environmentally friendly but also provides longevity and durability with proper maintenance which offers cost-effectiveness over time.
Can you customize the look of your walls with Venetian Plaster?
Absolutely! The use of Venetian plaster allows for a wide range of textural effects while its characteristic ability for customization lets you personalize your space through a variety of colors throughout your house based on your preferred aesthetics.
Does installing Venetian plasters add value to my property?
Yes! Beyond the visual appeal offered by its aesthetic flexibility and distinctive finish; this versatile coating can enhance property values by adding an element of luxury along with increased durability compared to other wall finishes.